Google celebrates the end of the year with a colorful 'doodle'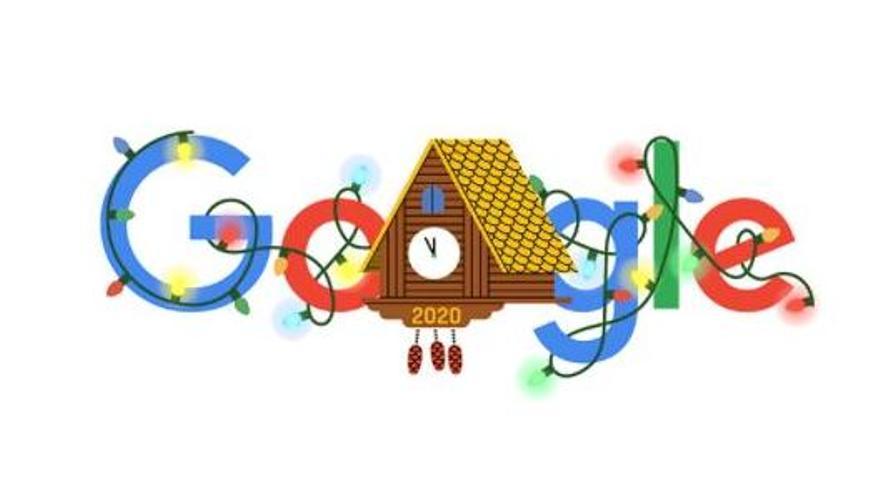 The world is in full celebration for say goodbye to a terrifying 2020, worthy of the best horror movies, and the tech giant Google He wanted to join the farewell of the year by providing his typical note of color. The most powerful search engine on the internet wishes a happy new year to its millions of users with a 'doodle'dedicated to congratulating the new start of the course.
"Happy New Year! It has been a crazy year, but the 2020 clock is ticking. The countdown begins now, and when the clock hits midnight a new year will spread its wings!", Says Google in its 'doodle' .
Congratulations from the American company spans the five continents and it reaches almost every country on the planet, with only the exception of a few. When the user clicks on the 'doodle', the search engine directs to a search page on New Years Eve and a colorful shower of confetti spreads across the screen.
Google thus says goodbye to a catastrophic year for humanity, which will surely be highlighted in the history books and in the memory of all the people who lived through the pandemic of the COVID-19, which has taken hundreds of thousands of human lives and will leave behind very harsh economic consequences.
Google honors historical milestones or dates with its doodles
The Internet is a large newspaper library and therefore you can consult the most important doodles, such as the Gregorian calendar, as well as its history or creators on the following page: http://www.google.com/doodles/search
These small virtual works of art, like the anniversary of thedetermination of the speed of lightThey can be purchased and even decorate any type of object such as shirts, stamps or skateboards through your virtual store.
The history of doodle
Google usually decorates the letters of its logo to celebrate the anniversaries of famous people or key dates in the world of science or culture, such as the birth of Charles Chaplin, the Nobel winners, the anniversary of 'Don Quixote' or some relevant or new event or the Gregorian calendar.
The famous search engine has surprised with interactive doodles such as the one he commemorated with the 30th anniversary of 'Pac-Man', that allowed to play the famous video game.
Other notable doodles were the one dedicated to the 70th anniversary of the birth of John Lennon, with a video that reviewed the imagery of the Beatle; the 60th anniversary of the publication of 'The Astronauts' by Stanislaw Lem, with several mini-games, or the incredible dedicated to Les paul, recreating a guitar inspired by the master of the six strings that allowed users to compose songs.