Google allows you to measure objects with your mobile with an augmented reality function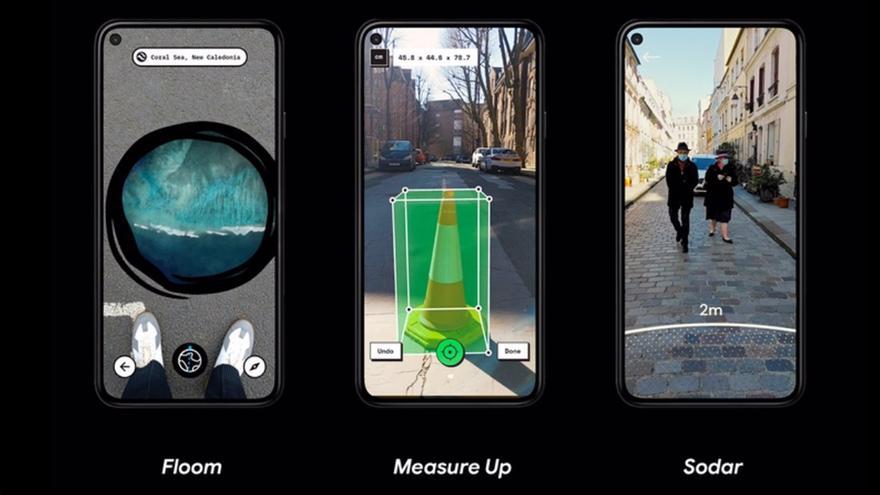 Google has shared new features in its experiment platform so that users of Android phones compatible users can try some utilities based on augmented reality, such as measure objects or see what's on the other side of the planet.
New experiments are on the platform WebXR, accessible through a web application through the Chrome browser and with an Android device with a compatible version, as the company has reported on its official blog.
Actually three are available, although a fourth function will be added soon. For example, you can use 'Sodar', which activates a radar so that users can check through their screens if the physical distance of two meters is met.
Through 'Mesure up', users can measure the dimensions of the objects around them -length, area and volume-, and with'Floom', through Google Maps, see what is right on the other side of the planet with a virtual tunnel that opens in the ground.
"Soon" will also be available 'Picturescape', which turns your Google Photos library into a gallery that can be explored using augmented reality.