Goodbye to Zoilo Domínguez 'Pollo de Moya'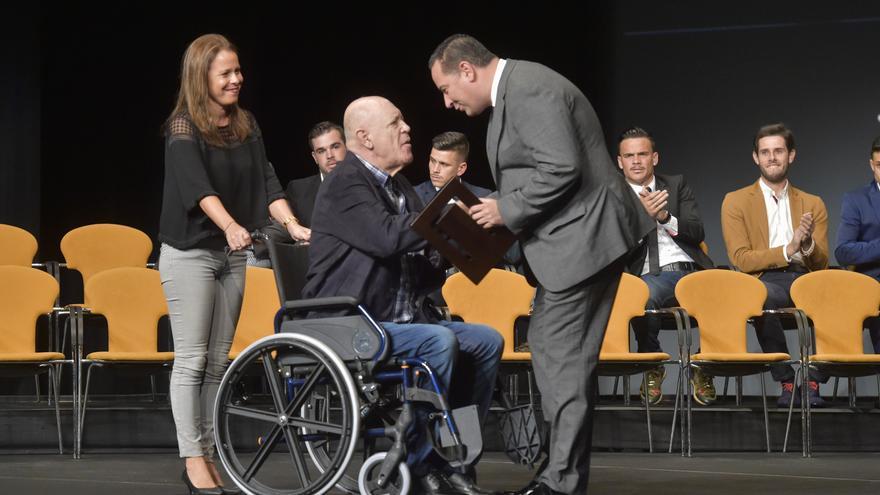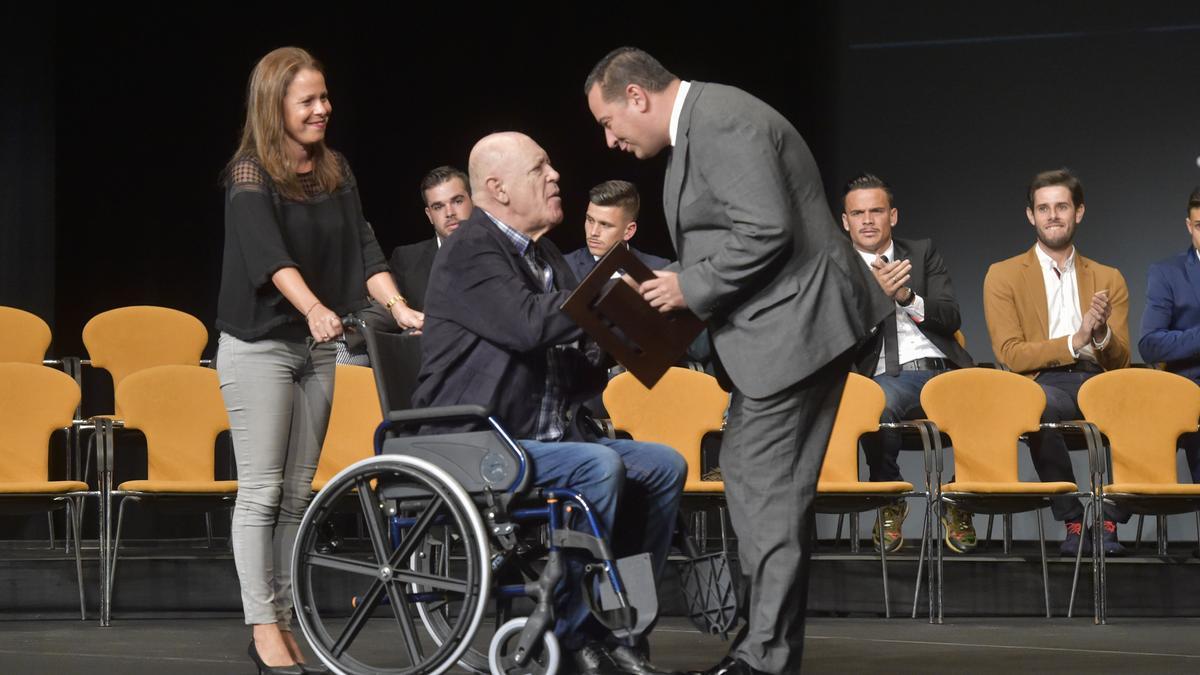 The canarian fight lives a day of mourning after the loss of one of its benchmarks in Gran Canaria during the late 70's, 80's and even the early 90's of the last century. Zoilo Domínguez 'Chicken of Moya' passed away after years fighting a degenerative illness.
"I started in the Canarian fight when I was in the barracks and I would like to continue a lot longer. I am no longer a child, but I started when they taught me. I have thrown them all and they have all thrown me, now I don't think I'm going to go more, only less, "said Zoilo Domínguez with a laugh in the early 1980s in a television report made available to historian José Roque Falcón by Emilín Monzón.
Zoilo Domínguez began to grapple with Salvador Sanchez 'Borito' at Bentejuí from Las Palmas de Gran Canaria. There he became the Moya chicken. "He put it on me. I have to thank him for everything, for he has taught me many of the struggles I know. I don't know if he put it on me because there was no fighter in Moya or because he thinks I deserve it," he commented on the same video.
The truth is that after his irruption in the Bentejuí climbed to strut category B in just a few years. His fullness as a fighter was reached in the Ramón Jiménez de Santa María de Guía, where he marked an era. In 1981 he won the Juan Carlos Hernández Cup with a combination of fighters from Guanarteme and Ramón Jiménez who got a great team with men like Santiago Ojeda, Juan Coruña, Miguel Ángel Tejera 'el Maestro', Agustín Suárez 'el Mudo', Álvaro Déniz 'Pollo e Moya II' or Francisco Rivero 'Pollo de Rojas II', current president of the Canarian Wrestling Federation.
"He was an excellent companion. His honor defined him, since he never gave anything for lost. He threw almost all the great fighters of the time. We shared some years where it was in total plenitude. He gave absolutely everything on the ground, he was a gladiator ", he points out Rivero.
A unanimous X-ray of a strut that also toured Acaymo de Telde, Los Guanches de Arucas, Unión Norte de Fuerteventura and Moyense. Yes, a yes-man by profession, during the last years of his life he had to live with the disease that relegated him to a wheelchair.
In the summer of 2017, the Villa de Moya and the Canarian wrestling family turned to him in a fought in solidarity as a tribute to one of its most illustrious fighters. The Municipal Terrero was filled to pay a well-deserved tribute. In 2016 he received the recognition of his municipality through the Moya athlete decoration at the Gran Canaria European Island of Sports gala.