Goodbye to the bubble groups in schools: there will be no in the dining rooms either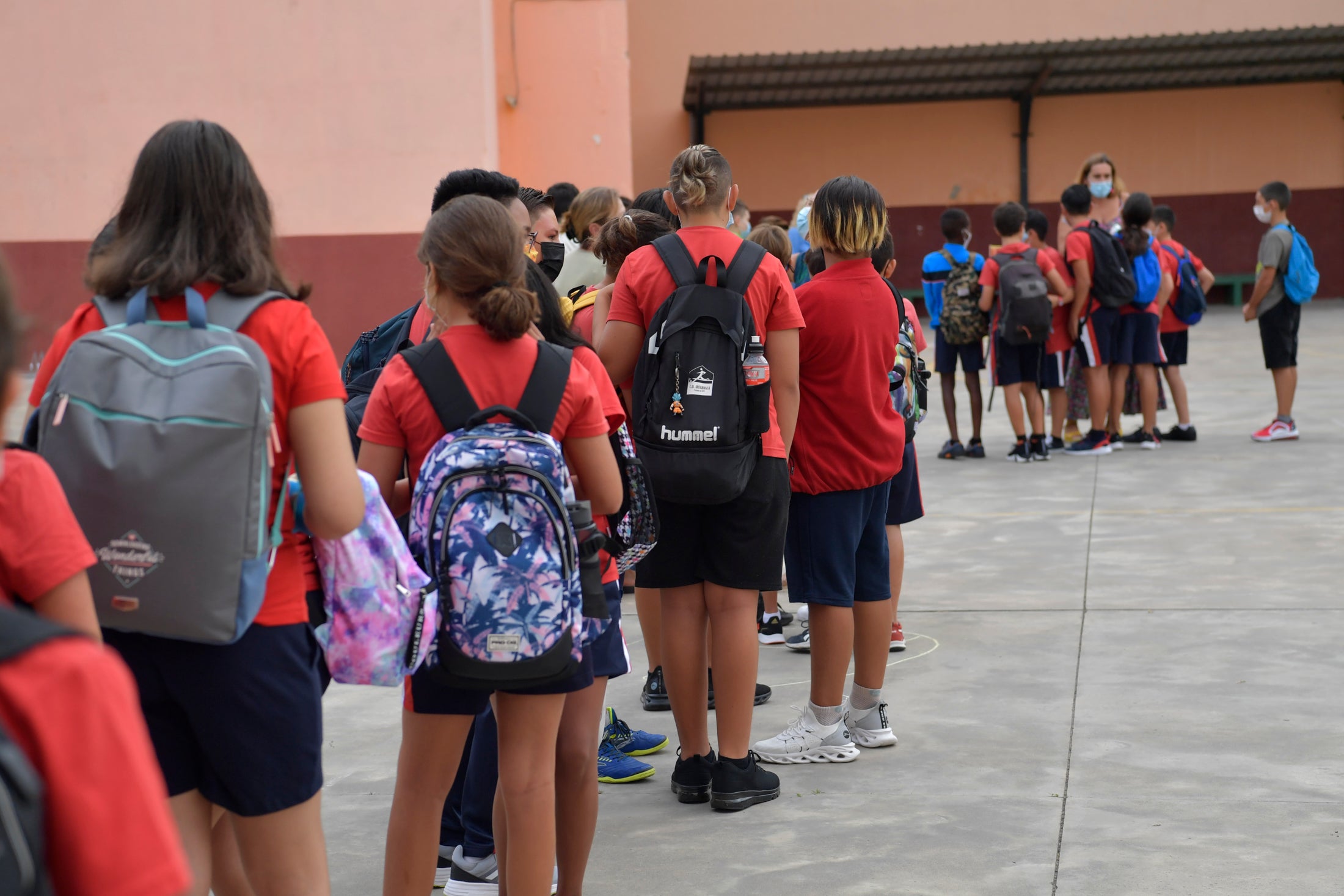 education
The return to the classroom will be "normal" after two starts of the course marked by covid restrictions
The bubble groups will completely disappear from schools this year: the forecast is that in days the educational covid protocol will be updated to eliminate the last great restriction that was still in force, the obligation for the students of each class to go to the dining rooms of the centers as groups that did not interact with each other. It is also planned to eliminate the reduction in capacity in these spaces.
The Canary Islands will update its educational protocol when the decision is adopted at the state level. "It will be a normal start to the course, the forecast is that the bubble groups in the school canteens will remove and maintain the mask in transport as the only great measure," explains Fidel Trujillo, general director of Personnel of the Ministry of Education of the Canarian government and responsible for coordinating the covid protocol in these years of pandemic.
Basic precautionary and preventive measures against the virus will be maintained, such as avoiding crowds, making the patios "cool" or ventilating the spaces. "It's about learning from what has happened," summarizes Trujillo.
The elimination of the bubble groups in the dining rooms will be the great novelty regarding the
covid protocol for the new course published by the Canarian Ministry of Education at the end of July.
If the pandemic does not worsen drastically, the educational centers will return to a normal start of the course after the last two marked by strong restrictive measures. Among them were bubble groups in schools that did not interact with each other, interpersonal distance in high school classrooms or the mandatory mask.
The protocol of prevention measures against covid for the 2022-23 school period includes measures that were mostly already applied at the end of last year due to the removal of restrictions in society as a whole.
The Ministry of Health confirmed yesterday to Efe that it is debating the elimination of the only covid measures still in force in educational centers related to canteens: "Work is being done on the paper to take to the Public Health Commission."