Goodbye to Najib Essahiri, former Econy Gran Canaria player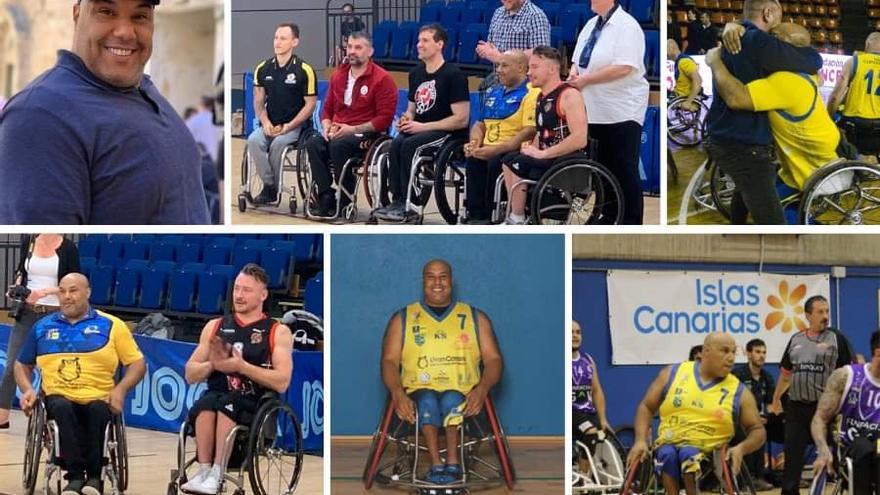 The athlete Najib Essahiri, who was a member of the Econy wheelchair basketball team in Las Palmas de Gran Canaria until June 2019, died this Sunday at his home in Rabat (Morocco), the club reported on Monday through its social networks. Essahiri, who was 43 years old, occupied the positions of forward, point guard and guard and this Monday he was remembered not only as a player, but for his character. "He was a very committed person to the team, very professional," said club president Ismael Naim sadly.
Essahiri played for three seasons in Las Palmas de Gran Canaria. During his time at the Econy he participated in feats such as the 2018 Copa del Rey runner-up held in Burgos or in the Euroleague of the same year. International for Morocco on hundreds of occasions, he had returned to his native country in 2019 and in recent times had begun to collaborate with his team as a coach.
Before arriving in Gran Canaria, the Moroccan basketball player had also left his mark on several Spanish teams, such as Arraian de Granada or Club Deportivo Amivel de Vélez Málaga. Those responsible for the latter defined him yesterday as a "good player" and remembered him as a "person committed to his dedication." From Vigo, Ibercomsa Amfiv also regretted the loss of the player.
The coincidence has wanted the Econy to have to face those of Vigo this next weekend in the Pablo Beiro pavilion of the olive city, in which it will be the first game of the season. Before the match begins, the two teams will save a minute of silence in memory of a player who, as they lamented yesterday from the Galician club, has left "too soon".