Goodbye to Mukesh Arjandas Daryanani, 'Dani'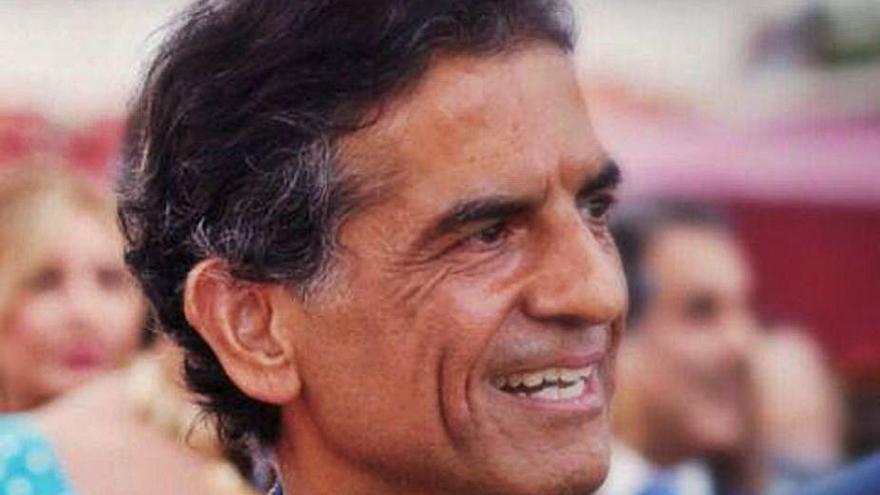 Mukesh Arjandas Daryanani (Pune, India, 1958 – Las Palmas de Gran Canaria, 2021), for many known as Dani, my father-in-law, 12 days ago he left for heaven after fighting like a champion and until the last moment against cancer that so many innocent lives has been taken away.
He leaves us a good person who left a mark on those of us who knew him closely, for his strong physical presence, a handsome man with a very good plant, a strong voice. He did not leave anyone indifferent, for his generosity, his charisma and his positivity, also for his people skills and his way of living the family, always prioritizing and making pineapple.
You marked a unique time, father-in-law. You always considered Spain above any flag. You were a true gentleman, always pointed to the nines, difficult to replace. You grew up between the Mesa y López area and the Port of Las Palmas and were the son of an Indian-Sindhi immigrant. Your vision and good work made you a pioneer in the business world with your family thanks to the Asian jewelry trade and many other products… always with passion and detail throughout your career.
But you were also a pioneer on a personal level, even among Hindus, by marrying Estela in the church. My dear Canary mother-in-law! What vision and success you had and what a family with the most beautiful values ​​you have created together, respecting both cultures and religions. Many will remember you walking through the Triana street area with that unmistakable brunette.
Father-in-law, these days people remind me of the details and gestures you had with them. Some consider you their idol and comment on your courage in pursuing your business dreams. And it is that you always got what you proposed. Those daily heart encounters with your brothers in all the cafeterias in Las Palmas, your passion for cars, watches and good food, your wise advice to those who asked you, your skill with numbers, your effort and sincerity in business, your summers with family and friends in the south, by Golden Garden, your good attitude and your ability to put a good face and use humor, even in difficult times. Not forgetting your athletic side or how organized and disciplined you were, your rejection of alcohol and tobacco, your more than 100 trips to Hong Kong and Chin and I could continue with a long list of virtues and memories.
You were the same with everyone, you respected everyone equally and you never spoke behind anyone's back, always direct. This said a lot about you, father-in-law. Your friends have very good memories of your encounters on Rafael Cabrera street and of your outings to the south as young people. Of course, nobody is going to take away what you danced. A very intense and beautiful life.
Mukesh, wherever you are, your wife Estela; your children: Virginia, Tanya, Vivek, Alejandra; your grandchildren: Leo and Alessandro; your siblings: Deepu, Mahesh and Anita; your son-in-law and other family, we know that you will continue to support us with your blessings, protecting and keeping the family together.
From here we also want to convey our deep affection and gratitude to all the professionals who accompanied and assisted you until the last breath, especially the medical team led by Dr. Avinash Ramchandani, from the Hospital Insular de Gran Canaria, and Dr. Pedro Lara, from the San Roque Hospital. Always, despite everything, you showed them your support and gratitude.
We are very grateful to have shared a part of our lives with you and we will continue your great legacy. Yes, Mr. Mukesh, a gentleman to the end!