Goodbye to José Castellano Benítez, Inspector of Education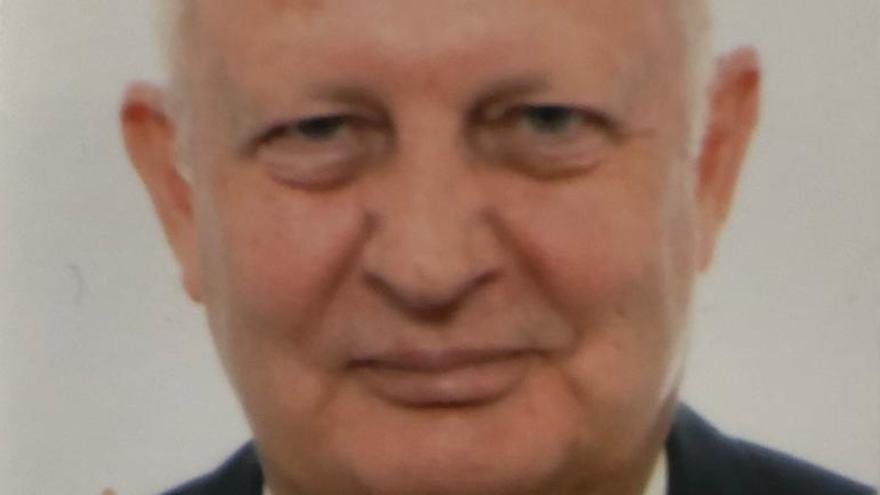 On Saturday, January 23, Mr. José Castellano Benítez, who dedicated a large part of his professional life to work as Education Inspector of the Ministry of Education of the Canary Islands, passed away after a long illness.
Companion who gave his life for public education, in all the places where he exercised his teaching vocation.
In 1965 he approved the examinations for National Teacher, with the number 1 of your promotion, and is assigned to the National School of Puerto del Rosario (Fuerteventura). In 1966 he taught at the Neighborhood Literacy Schools (Santa Lucía de Tirajana). From 1968 to 1970 he worked at the Calvo Sotelo CN and as a teacher in Therapeutic Pedagogy practice. In 1971 he went to Barcelona to study the Psychology Career in night classes while he made it compatible with teaching in Special Education in Prat de Llobregat, and thus during the five years of the Bachelor's degree. Upon returning to Las Palmas de Gran Canaria, he obtained a destination in what is now called CEIP Las Canteras.
Starting in 1978, he started in Las Palmas for the first time, together with a fellow teacher, the School and Vocational Guidance Service (SOEV), recently regulated by a Ministerial Order in 1977, replaced today by the Educational and Professional Guidance Teams (EOEP) ​​of the Ministry of Education and Universities that assist all the students of the Autonomous Community of the Canary Islands. Hence, their professional work was linked for years to Guidance, both at an educational level (individual attention to students according to their educational needs, whether derived from deficits or derived from high intellectual capacities). His sensitivity to the weakest of the educational link, his ability to listen and his good judgment when giving guidelines and guiding, made Pepe Castellano Our Teacher and that of many psychopedagogical counselors who gradually joined the public school. In the academic and professional orientation, he laid the foundations of what would later become "the guiding council" at the end of each educational section. In this educational field he created a school and it has been a great reference.
"Forty-one years of teaching, guidance and inspection are almost a lifetime dedicated to public education, working as an exceptional person and professional"
His other great professional facet and where he worked with full dedication for more years was in the Educational Inspection Service, which he accessed in 1982, attending the areas that corresponded to him and thus knowing the peculiarities of all schools, which led from 1990 to 2006 as Chief Inspector / Coordinator in the province of Las Palmas. In 2006 he retired early and voluntarily.
Among other recognitions received, the award of the Alfonso X El Sabio Cross, by the Ministry of Education and Science on June 23, 2006.
Forty-one years of teaching, guidance and inspection They are almost a lifetime dedicated to public education, acting as an exceptional person and professional: inclusive, affable, warm in dealing, serene, enthusiastic, affectionate, intelligent, measured, enterprising, motivating, tolerant, convincing, vocational, prudent, esteemed , responsible and valued by all teachers, center directors, counselors and inspectors who work with him or who benefited from his experience and expertise.
In short, an excellent teacher and colleague in public education, wise, virtuous, natural leader, competent, simple, empathetic and sensitive. Tireless and committed worker, a man of dialogue, humble, understanding, respectful and respected.
We wish to express our condolences and convey our support for such irreparable loss to his wife Dory, his sons Raúl, Iván, Miriam and his granddaughters.
D.E.P
* Educational counselors