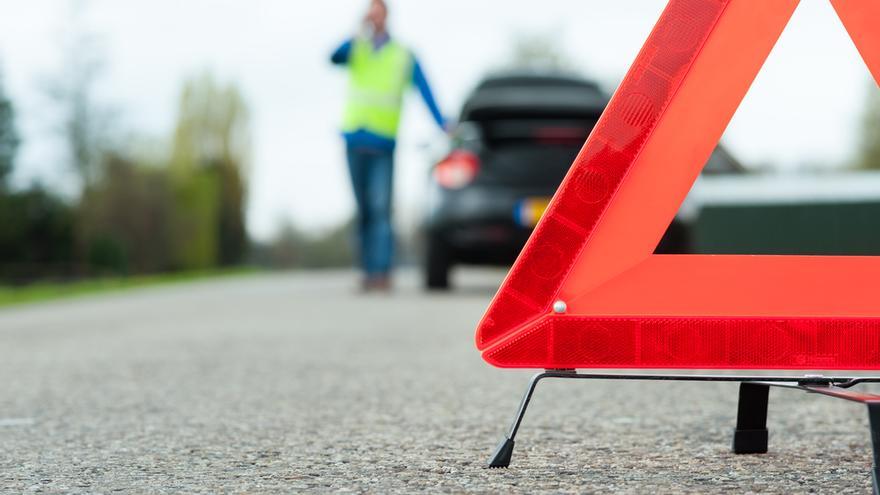 The emergency triangles of the car can be replaced from this Thursday, July 1, for a warning light device V-16 yellow light that will be located above the immobilized vehicle.
This is stated in the Royal Decree approved last March that regulates the aid services on public roads, with the aim of gguarantee the safety of the sector, since every day about 11,000 vehicles carry out numerous aid and rescue operations that involve a high degree of danger and because 18 road workers have died since 2017.
According to him Interior Ministry, the placement of the triangles entails having to leave the vehicle for their placement and, between 2018 and 2020 a total of 42 people have died on interurban roads after having got out of the vehicle.
This device, which will be mandatory from 2026, will allow drivers to signal a breakdown or accident without having to travel 50 meters walking down the road to put the triangles.
Therefore, as of this Thursday, drivers will be able to replace the triangles with this luminous device, which will improve the visibility of the damaged vehicle, especially in low light conditions.
Characteristics
Among the characteristics that this device must have to be approved is that it has to be yellow.
What's more, its irradiation must be 360 ​​grams horizontally and a minimum of eight degrees up and down. The device must be designed to be stable on a flat surface and not move in a draft.
Among other particularities, the power supply of the device will be autonomous through a cell or battery that must guarantee its use after 18 months.