Goodbye to Adrián Campos, driver of Formula One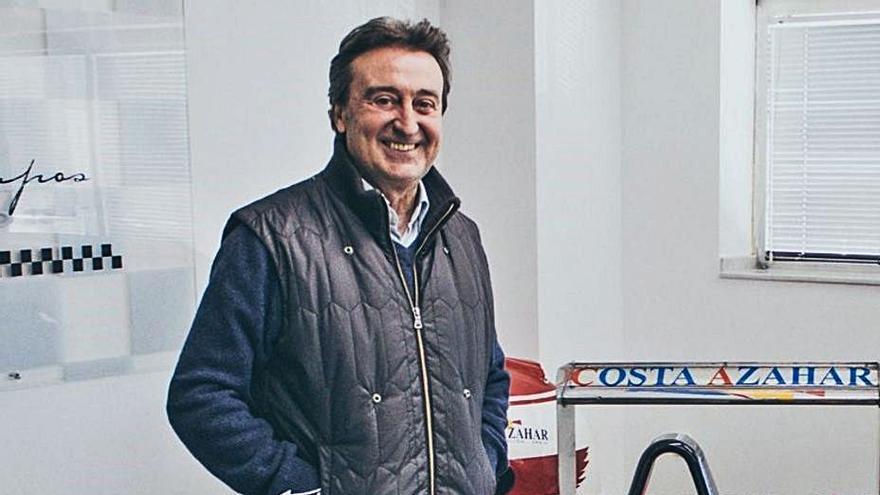 Former Formula One driver Adrián Campos, a historical figure in Spanish motor racing, died yesterday at the age of 60 "as a result of a sudden coronary disease," according to the team that he created, Adrián Campos Racing.
"The Campos Racing team has learned with deep sadness that its founder and president, Adrián Campos Suñer, has died as a result of a sudden coronary disease that, unfortunately, he has not been able to overcome," the team reported.
"All the members of the team – adds the message – we feel their terrible loss, but also the privilege of having worked together with a bold and innovative person like Adrián. Focused on the engine as a way of life, his tenacity and human quality will forever be a model and reference for each and every one of us. His legacy in the motor world is enormous; his family and his team will always protect him ".
The driver Carlos Sainz, twice world rally champion and three times Dakar champion, immediately echoed the tragic event: "We are very sorry for the death of Adrián Campos, driver, manager, enthusiastic entrepreneur of Spanish motorsport. Our memory and all our encouragement for the whole family. Life reminds us that our path here is unknown and can be capricious, "he wrote on Twitter.
Adrián Campos, a Valencian, grandson of businessman Luis Suñer, was a key figure in Spanish motorsports both in his role as a driver and as a manager, organizer and television commentator. A few days ago he participated in the Movistar documentary Vuelve Alonso, returns the boss, where he predicted a successful return of the Asturian driver to the Renault team with which he won two F1 world titles.
Between 1987 and 1988 Campos competed in 21 Formula One races with the Minardi team. His best result was fourteenth place at the Spanish GP in 1987.
After his retirement as a driver, he founded the Adrián Campos Motorsport team, of which he was director and which later acquired the names Campos Racing and Campos Grand Prix. Among others, Fernando Alonso – double F1 world champion with Renault – and Marc Gené drove there.
Among his current projects was the promotion of young talents such as the 16-year-old Mexican Jesse Carrasquedo, from the Checo Pérez School. He also served as a representative and in his portfolio he had Fernando Alonso, Marc Gené, Félix Porteiro, Roldán Rodríguez and Antonio García.
"One of the saddest days for the motorsports family. Driver and great promoter of this sport. Thank you for dreaming about Formula 1. Thank you for believing in young people. Thank you and rest in peace ", wrote Fernando Alonso himself on his social networks, accompanying the text of a photo with him. In addition, the Asturian pilot also shared an image of the former Valencian driver in full driving. A tribute to highlight his facet not only as a manager but also at the wheel.