Goodbye to a journalist forever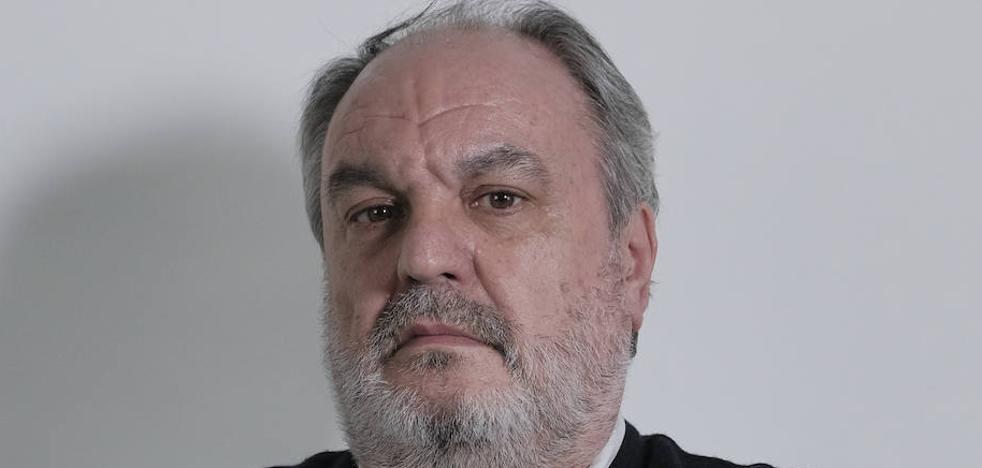 At the age of 66, a cancer takes Ramón Gorriarán, head of Nacional de Colpisa with four decades of trade behind him
Ramón Gorriarán has died at the age of 66, and, today more than ever, I wish I had his ability to portray with words the most complex and the most simple of characters, to define the contours of his figure and draw him, as he did, with few but accurate strokes. Ramón was, since 2011, head of the Colpisa National section, but despite having to take on organizational tasks that took up a lot of his time and which, as he never bothered to hide, he enjoyed rather little, he never wanted to take off his suit of work and stop writing. It was our fate and that of the readers who for years were able to enjoy his good writing and his ability to analyze political reality.
Ramón was a humble and silent guy, a 'morrosko' from Donostia (he said of himself with his particular sarcasm) who knew how to endear himself and who, in his not very effusive way, was tender. The economy of words with which he communicated in everyday life translated into accurate darts in his chronicles. He always felt more comfortable speaking and living life through paper. Perhaps for this reason, his intention was to continue collaborating with the Central Newsroom after his retirement, scheduled for this month of September, which has taken him away from us. And perhaps that is why when last May he was diagnosed with the cancer that has taken him away, he asked to continue working, although the damn disease took its toll on his concentration.
He studied History and that, like his love of reading, was part of his background. But the virus of the trade infected him from a very young age. He left for Latin America, after graduating, to find a living as a correspondent and from there he collaborated with media such as the newspaper 'El País'. Those years in countries like Argentina, Ecuador or Bolivia were for him the juiciest and most interesting of his journalistic life. He did everything, from interviewing Gabriel García Márquez, something he was especially proud of, or delving into Peronism to deal with events. His interest in the region remained from them. He never asked for anything for himself. However, we all knew that the trips to the other side of the pond to cover the Ibero-American summits were his exclusive deal and that he would not be willing to share them.
The birth of his son Gorka and the desire to give him and his wife, Ana, a more stable life were compelling reasons for his return to Spain, where, in addition to being director of a small local newspaper in Castilla-La Mancha, He joined El Sol, the general newspaper founded by Grupo Anaya in 1990 and in which he coincided with other great journalists such as Arsenio Escolar, Ramón Lobo or his friends Rosa Paz and Gonzalo López Alba. That was such an ambitious and exciting project for the young newsroom of which he was a brief member. In 1992, the newspaper closed and Ramón became the political correspondent for El Correo in Madrid.
Later, he joined the newsroom of the Basque group's agency that would later become Vocento, as a result of the merger with Prensa Española. He became a Madrilenian, but he never abandoned his love for Donostia, to which he returned every summer and his Basque character made him feel especially comfortable among his own. It did not take long to form a group of colleagues from different media such as Luis Aizpeolea, the aforementioned Rosa Paz, Txelu Aguinaga or Gorka Bravo (who worked for the socialist minister Juan Manuel Eguiagaray) with whom he shared dinners and talks about his land and with whom he always have been very close.
We knew we had to start saying goodbye to him because retirement, which he approached with a mixture of dread and desire, was near. But everything has been too fast and too definitive. Life, scoundrel, has stolen one last walk through La Concha.