Goodbye Christopher Tolkien, the guardian of Middle-earth | Culture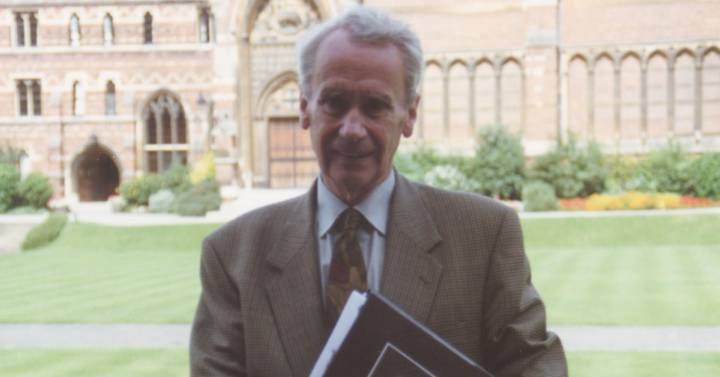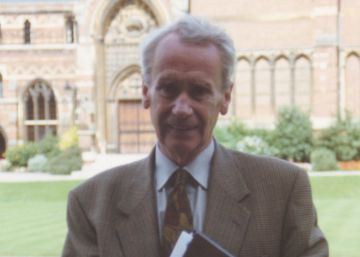 The first reader of The Hobbit He died yesterday in France at age 95. The Tolkien Society confirmed in a statement the death of Christopher Tolkien, son of fantasy writer J. R. R. Tolkien, creator of immortal works such as The Lord of the rings (1954) or The Silmarilion (1977) that revolutionized the genre and imposed themselves by crushing popular culture.
Executor and guardian of the essences of Middle-earth created by his father, Christopher Tolkien played a very active role in spreading the creations of his father, and acted as editor of much of his work after his death in 1973. "Wisely, I started with a map," JRR Tolkien said on more than one occasion to refer to the complexity of the world he had created in his works, most of them located in Middle-earth, a universe inhabited by orcs, elves, dwarves and other beings whose vision eventually prevailed over all others. Well, his son Christopher acted as a cartographer (often literally) of that enough land, clarifying aspects, gathering writings and expanding his father's imagination. In many cases, as happened with that mixture of biblical chronicle and fantastic encyclopedia that is The Silmarilion, compiling and allowing the work to see the light.
Already in this millennium, he took care that The sons of Húrin, (started by his father and edited by him) will complete the history of Middle Earth. He also served as editor of The legend of Sigurd and Gudrún (2009) and of Arthur's fall (2013), his father's early books that did not, however, have the success of his major creations.
After the film adaptation of the most famous work of J. R. R. Tolkien, the figure of his son Christopher acquired some relevance by criticizing the way in which the filmmaker Peter Jackson had transferred to celluloid The Lord of the rings. Although Christopher avoided entering into more controversies, he did denounce, in 2008, the producer New Line Cinema claiming more than 80 million pounds.