'Good painting' takes over Mapfre Guanarteme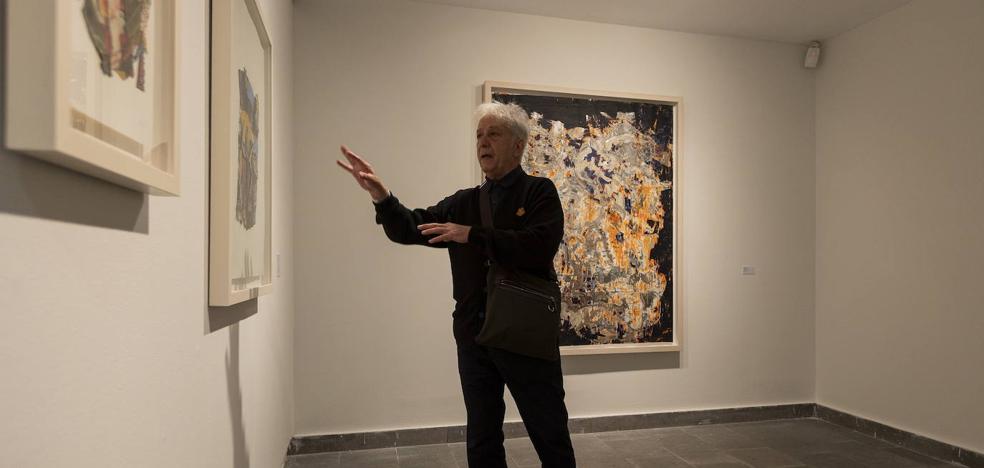 The headquarters of the Foundation in the capital of Gran Canaria hosts pieces by Francisco Rodríguez, José Lerma and Ángel Otero
The F
Mapfre Guanarteme foundation in the capital of Gran Canariain collaboration with the Leyendecker gallery in Tenerife, opened this Thursday an exhibition in its Juan de Quesada room in Las Palmas de Gran Canaria, where the public will be able to appreciate
'Good painting' by three international artists: Francisco Rodríguez, José Lerma and Ángel Otero.
In total they are
21 works those that are exhibited in this bet curated by one of the founders of the
gallery LeyendeckerÁngel Luis de la Cruz, who was in charge of selecting the creations of these three «weight» artists, who recommends seeing them live and taking advantage of this opportunity offered in the capital of Gran Canaria for two months.
new reality

De la Cruz, who recognizes that the public that is interested in this type of exhibition is increasingly a minority because
"everything is seen on the screen of the computer, mobile or tablet"invited to approach the direct and truly appreciate the art: «The other must not be forgotten that it is only a sum of algorithms».
'The good painting' is the title chosen because it ensures that the works on display are "good" and belong to already established artists who represent three
different plastic and conceptual forms.
From
Knolla Puerto Rican artist
based in New York, which featured in an individual exhibition years ago at the Atlantic Center for Modern Art, four works are on display and one of them, 'Sunday Morning', has been chosen by De la Cruz to introduce the public to the room, due to its original technique that works on glass, because of its height
value and beautysaid the commissioner.
Its production is innovative and
close to abstractionwhich is also reflected in the other three pieces on display and in which he uses burlap in his "décollages" and stripping.
Of the other artist chosen by De la Cruz,
José Lerma, a Sevillian who has lived in Puerto Rico and New York and who
lives and works in Chicago (USA), highlighted his ironic portraits of historical figures, of great color in which he uses silicone as a material.
Among them is a large painting (203x243.8 cm), entitled
'Background People', representing El Greco, Sánchez Coello and Goya, and another of Carlos IV
'Charlie Too Much', as well as several portraits in black ink.
Younger

The youngest of the exhibiting artists is
Francis Rodrigueza 33-year-old Chilean who appears in the list of the 100 best young creators made by the
Editorial Phaidon annually and from whom De La Cruz has selected six works for this occasion.
They are paintings on large canvases in which an «atmosphere of mystery,
random questions and narratives» of a personal world in which they discuss «kindness and hate», according to the curator.
Ángel Luis de la Cruz pointed out that the three artists from Good Painting' have passed through his gallery at different times, which he inaugurated with
Lele H. Colomer in 1979, and invited the public to come to "enjoy" their proposals.