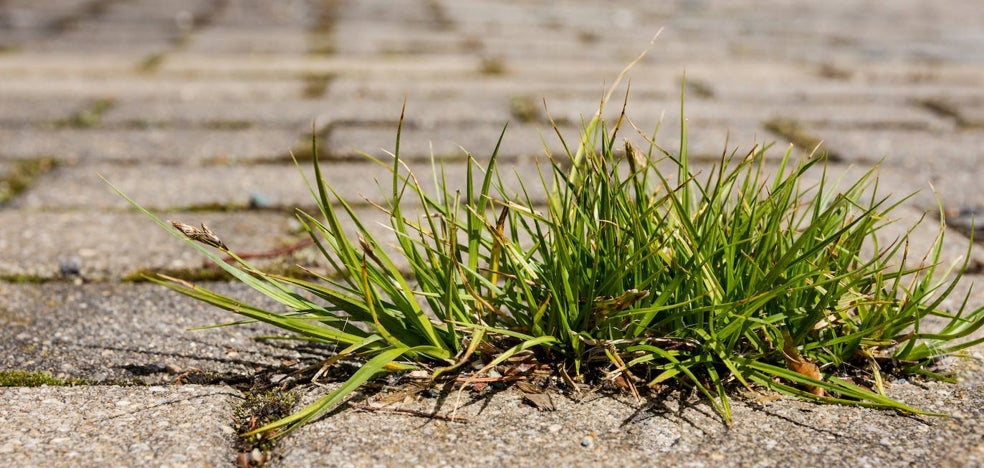 Wild plants that grow in cities protect the soil from erosion. The gardener Eduardo Barba and the illustrator Raquel Aparicio claim them
Who gave the name of weeds to the plants that grow on the asphalt, in the aridity of an open field, sheltered by a pipe, was not very successful. Not because they lack presence or sometimes prevent the growth of other congeners, these species are as harmful as is believed. On the contrary. Specimens of the unfairly called weed have medicinal, aromatic, and pollinating properties and are sometimes so beautiful that they deserve to be displayed in a flower shop. The gardener and promoter Eduardo Barba and the illustrator Raquel Aparicio have published 'Una flor en el asphalt. The life of urban herbs told by themselves' (Three sisters), a book in which they make a passionate defense of the city's flora.
It pains Eduardo Barba that gardening services unceremoniously uproot weeds that attract pollinating insects, protect the soil from erosion and provide nutrients. «The pits that have been weeded after a few days are dead. A spontaneous weed is not a symptom of neglect or dirt. It provides richness by capturing bees and auxiliary fauna that devours, for example, aphids, "says Eduardo Barba.
Apart from fighting pests and contributing to the creation of a favorable microclimate, many weeds have satisfied human hunger. Malvas and nettles have seasoned the stews of the poorest, while the navel of Venus has adorned haute cuisine dishes. "Purslane ('Portulaca oleracea') is one of the most nutritious plants out there and a source of omega-3," says Barba.
Can weeds do anything else for us? Yes. Beyond the itching and welts that it causes if it is caught without caution, the nettle houses an aqueous extract that contains "antiseptic principles against a very large number of bacteria." Another plant that is presumed to have therapeutic properties is spurge, which apparently can remove ink from tattoos, a quality that is not yet sufficiently studied.
We believed that where the concrete rose, grass did not grow. But as Barba says, the city, more than a desert, is an island of biodiversity. Beneath the cobblestones was not the beach, but a potential forest.
We noticed the presence of hollyhocks, dandelions, nurseries, poppies, chamomiles, dandelions and thistles in the confinement, when they grew profusely without anyone bothering them. Now they ask for a second chance. "Some are very beautiful and an example of resilience. They are plants that can cope with contaminated soils," says Barba. The chirivita stands out for its service to humanity: it is that daisy that lovers remove their leaves to know if they are reciprocated.