Gonzalo Rubalcaba inaugurates the V International Festival 'The World in a Piano'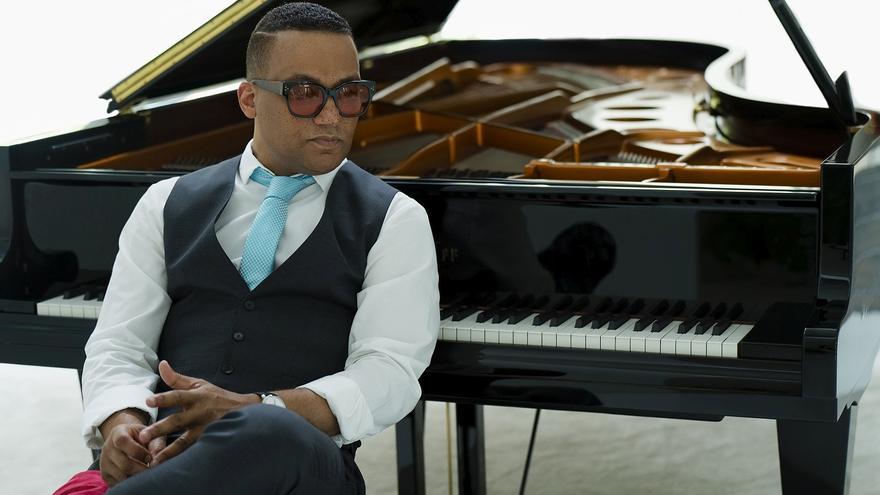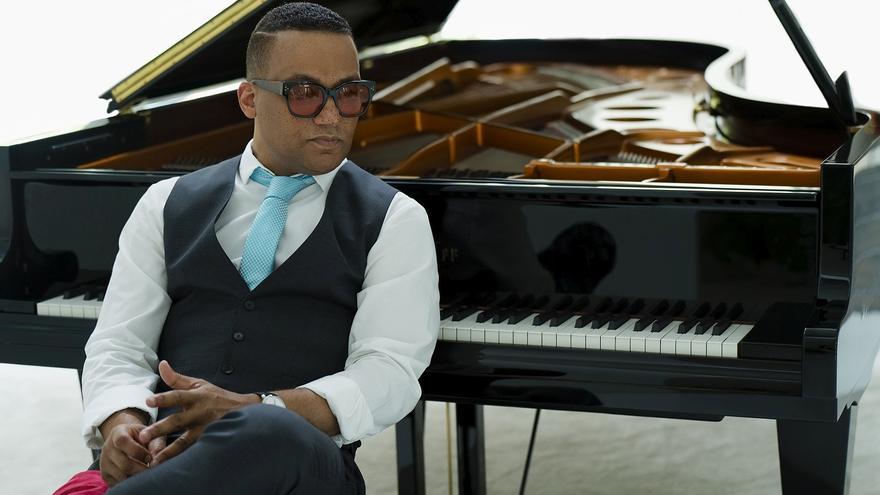 From December 2 to 6, the 5th International Festival El Mundo en un Piano will take place at the Alfredo Kraus Auditorium, inaugurated by the renowned Cuban pianist and composer. Gonzalo rubalcaba. Four concerts, eight interpreters and different styles that, one more year, will meet in the rooms of the Alfredo Kraus Auditorium, in collaboration with Fábrica La Isleta, of this international pianistic meeting.
To celebrate this fifth edition, the Alfredo Kraus Auditorium is selling a Piano Voucher, which allows you to attend all concerts at the exceptional unit price of 60 euros. Rounding out this year's lineup, the Japanese Marimoto sisters, the turks Hakan Başar Trio, and the Canarian pianists Alexis Alonso, Rayko León, Cristóbal Montesdeoca and José Alberto Medina.
Four concerts and eight pianists
Renowned pianist and composer Gonzalo rubalcaba opens the festival on Thursday, December 2 at 8:00 p.m. in the Chamber Hall in a Piano Solo concert. Rubalcaba is one of the great Afro-Cuban music and jazz pianists, who was already a phenomenon in his native Cuba when he was discovered by Dizzy Gillespie in 1985. Piano & Keyboard Magazine selected him in 1999 as one of the great pianists of the 20th century, along with such relevant figures as Glenn Gould, Martha Argerich and Bill Evans. To his credit, two Grammys for Night (2001) and Land of the sun, and two Latin Grammys for Only (2006) and Supernova (2002) that have consolidated it as a creative force in the jazz world. His interest in music education led him to found his own academy in 2020 Rubalcademy, from which he offers remote master classes to musicians from all over the world.
The next day, Friday, December 3 at 8:00 p.m., it is the turn of Marimoto Sisters, The duo made up of the Japanese pianists and sopranos Satomi and Emiko Morimoto, The Sisters include Eastern and Western music in their repertoires, performed at a very high level thanks to their prodigious voices and their virtuosity on the piano. Together they published their first album in 2010 under the homonymous title of Morimoto Sisters and in 2015 they record their second album Two.
On Sunday, December 5 at 8:00 p.m., the Jerónimo Saavedra Room will receive Hakan Başar Trio. The young Turkish pianist Hakan Başar (2004) started playing the piano when he was 8 years old and at 10, he gave his first jazz repertoire concert. Since his first recordings in 2015, the career of this young pianist has only progressed exponentially, taking the leap outside his country since he recorded his first album in 2017. His first major concert abroad was in 2019, at Pizza Express Jazz Club Soho within the EFG London Jazz Festival. The show had very good reviews in the United Kingdom and his compositions began to be broadcast regularly on Jazz FM, one of the most important radio stations in the world dedicated to jazz. Since then he has participated in numerous concerts and on many stages, getting Martin Hummel to produce his new work. On top of the roof, with whom he comes to the Alfredo Kraus Auditorium.
The Canarian representation will arrive on Monday, December 6 at 8:00 p.m. at the Chamber Hall to close the festival with the special concert V Anniversary Pianists of the Canary Islands. With eight hands, the pianists Alexis Alonso, Rayko León, Cristóbal Montesdeoca and Jose Alberto Medina They will offer a varied repertoire that includes jazz, Latin rhythms, classical music and their own arrangements. On an individual basis, the Tenerife Alexis Alonso is a pianist and composer who has based on the piano solo format a brilliant musical career. His work has been acclaimed by both national and international specialized critics. His band, the Alexis Alonso Quartet, has carved out a niche within the contemporary jazz scene. For his part, the pianist from Gran Canaria Christopher Montesdeoca, based in Barcelona, ​​he has played with musicians of the stature of Javier Colina, Perico Sambeat, Celia Mur, among other prominent figures from the national jazz scene. His sensitivity and language in Latin music is innate. The third pianist is the renowned Rayko Leon, arranger, composer and pianist for many artists including Gerson Galván, Gran Canaria Big Band or Aubrey Logan. On this occasion he will present songs from his latest album in jazz quartet format and recorded in London in August 2018. The pianist quartet is completed by the Grancanario Jose Alberto Medina who has toured with musicians of the stature of Dick Oatts, Sheila Jordan, Jerry González and Mike Moreno. Among all his record works, his solo piano album stands out Salma or the album Conversations with the Swiss pianist GIlles Estoppey. Currently, José Alberto Medina directs Fábrica La Isleta, the multidisciplinary project that promotes the talent of young Canaries and that co-organizes this festival.
The festival
As in previous editions, this V International Festival 'El Mundo en un Piano' is co-organized by Fábrica La Isleta and Fundación Auditorio y Teatro and starts from the premise of considering piano music as a universal language that transcends nationalities and cultures to become a common meeting point for artists, professionals and music lovers, in which to share the scene and experiences. A different festival that offers a journey through music through the piano and where all styles, from classics to jazz, have a place.
The individual tickets and the Piano Vouchers are already available on the web pages www.auditorioalfredokraus.es and www.teatroperezgaldos.es; as well as at the Alfredo Kraus Auditorium box office, from 4:00 p.m. to 9:00 p.m., from Monday to Friday, and at the Pérez Galdós Theater, from 10:00 a.m. to 1:00 p.m., also from Monday to Friday.