Gonzalo Pontón: "Catalan intellectuals have been very cowardly" | Culture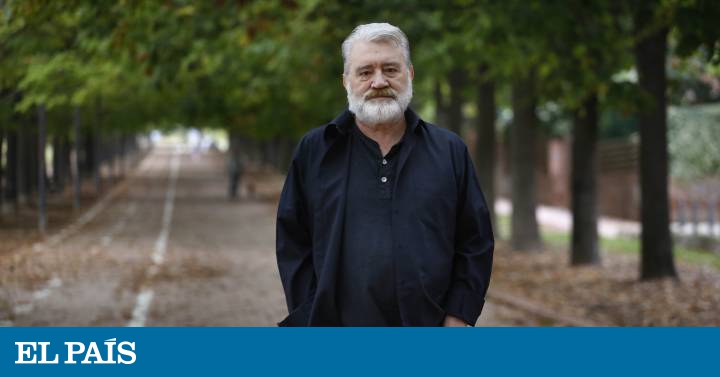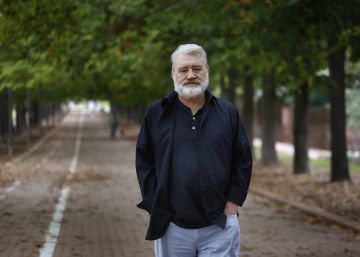 He usually goes directly to the bibliography, looks for what he calls "vertebrating titles" of the subject and if they do not appear or are out of date, he decides not to incorporate that book into his catalog. It is one of the infallible tricks with which Gonzalo Pontón (Barcelona, ​​1944), creator of labels such as Criticism and Past & Present and author of The fight for inequality, He has become, after 55 years of work, the most emblematic editor of essay and history of Spain since the Transition. "A reference in the dissemination of historical, political, humanistic, literary and scientific thinking of the highest intellectual category", according to the Pompeu Fabra University of Barcelona, ​​which today invites you for this doctor honoris causa.
Question He came to the book industry very early, with 14 years.
Reply. I was going crazy with reading: I ran away from class to go home reading; my father, Cuban, emigrated to Spain with, I don't know why, one of the suitcases loaded with books, which I still remember The end of a race, of Pereda; then, at a friend's house I saw that he worked with galleys, and he gave me some: charge for reading: they paid 50 cents !; then he went to Ariel and I entered there in 1964 as a proofreader.
P. And in 1973 he was already its editorial director.
R. Ariel was an attempt to reconnect intellectually with the Republic. Alexandre Argullós, one of its founders, needed an assistant: with the authors a great correspondence was maintained; I ended up also managing translations and so I met two capital collaborators in my life: Manuel Sacristán and Josep Fontana. From Sacristan I learned what intellectual responsibility is: I saw him spend two days consulting to see if the market should translate it by competition or competition.
P. In that period, it would coincide with the gauche divine…
R. I always belittled the gauche divine, including the publisher; they caused me a stomachache: their world had nothing to do with mine; I have never dedicated myself to public relations … When many of those editors arrived at their offices in the middle of the morning after intense nights in Bocaccio, I had been in mine for three hours: my days have always been from 2 pm and 3 pm. ..
P. He also ended up making books very different from his own.
R. Although the edition has worsened since then, I have always thought that books do a job in Spain that the university, the Francoist and the democratic has done: that knowledge goes beyond its walls and culture reaches people : I have never made books only for the academic tribe; That was the Critique approach from day one, when I founded it in 1976, with the help of Juan Grijalbo.
P. Have not things changed?
R. Any. In the XVIII, the great intellectual publishers threw between 1,500 and 2,000 copies; 300 years later, from Past & Present we do the same. It is disturbing that this reading elite does not grow; What happens to knowledge in Spain is not democratic. That people are scandalized by what they say the Vox of the Thirteen Republican Roses … We are ignorant, it is like saying that the Earth is flat: I have published at least 20 books where it has been explained …
P. Where is the problem, then?
R. In which we live in a world in which elites do not want to share control of real knowledge; the capitalist system conspires against knowledge and, consequently, against equality; and let's not fool ourselves: yes, we are facing the most titled generation, but it is not the most prepared. If this is added that the human being is lazy to think … In that sense, as editor I have failed.
P. But he has sold more than 60,000 biographies of Count Duque de Olivares de Elliott, he has converted the History of Spain by Pierre Vilar, Azaña's diaries or the Time history of Stephen Hawking, whose rights he acquired for only $ 20,000, in best sellers. He had a good nose: Fontana, Anthony BeevorThe flowery pensil…
R. Smell is for the narrative, not for the essay; if you are illiterate you can be a literary editor, as were Juan Grijalbo, Juan Salvat or Lara Sr., who were guided by elements external to the book: current affairs, sex, the latest controversy, the most sold in another country; but to be non-fiction, knowledge is needed: hence I was surrounded by people like Sacristán, Fontana, Jordi Nadal, Francisco Rico …
P. Legend has it that he rejected the biography of Franco de Paul Preston for Critique because he did not like it and diverted it to another group label, Grijalbo …
R. Not true: I gave it to help Grijalbo, where Daniel Fernández had landed as editor recently. In any case, I have been a very hard editor: when I command, I am despotic.
P. Any editor model?
R. Javier Pradera; he has fascinated me the most: he was very intelligent, he knew the book chain perfectly; Inspired by him I created Ariel Biweekly, 50 pesetas books for people who wanted to read and had no money: in 1968 we sold 15,000 copies.
P. Where it has gone, Ariel, Criticism, Past & Present, its authors have followed. How have you managed to retain them?
R. I've always been very involved in his work, I've woven complicities; many of his originals were very interesting subjects, but they did not know how to communicate and I have helped them; and then I had a lot of patience, I never pressured them: I wanted them to be satisfied with their work, regardless of what we had signed in the contract.
P. In November of 1998 left Grijalbo-Mondadori for differences with their managers and left Planet in 2009 with a forced retirement and without his Critical seal. You yourself have defined yourself as "an annoying guy" …
R. My editor friend André Schiffrin spoke of the market as the new censorship, but that market is the one of a lifetime. The edition is a capitalist business like any other and you have to know how to play within the system and I have played and won many millions of my masters with their publishers; I am a very good CEO: Criticism, with its 2,500 titles, never lost money, nor do the 100 that I have already published in Past & Present; but I have also always thought that if a publisher earns money, that money must be to reinvest in it and not to play with him the master of capital; I have tried to steal dividends to make more books; that's why I'm an awkward guy for them; I don't have his business culture, the predatory gene that must be had to be a Planet manager, for example … Many of these people are called publishers, but they are only capitalists of the book product.
P. A book product that competes and dreams, at the same time, with audiovisual platforms …
R. Netflix is ​​the new panem et circenses, the fashionable toy to distract people, the last carrot on television, which has kept the clientele that had religion before.
P. As editor, how do you rate the bibliography generated by the You process?
R. Little draft title. On the one hand, Catalan intellectuals are very cowardly, they should have denounced from the first moment the maneuver of CiU to take advantage, from the nationalist axis, of the just protests of the people for their economic situation; they must have unmasked Artur Mas, an altar boy from Jordi Pujol, and his co-opted Puigdemont and Torra.
P. And from the other side of the Ebro?
R. The attitude of Spanish politics has been tremendously idiotic; Spain, sociologically, is right-wing, it still has a mentality of stewardship and dead hands, a reactionary point … In that joint context, the infantilization we see of teaching is in line with the will to manipulate the masses, imbue them with crap with the mass media. To lower the bar of the university they have called democratize it; anyway..
P. What book of yours regrets that you had less success?
R. Without a doubt, that of De Sainte-Croix, The class struggle in the ancient Greek world. I edited it in 1988: it already explained everything that happens today; I sold very few and to know in which warehouse it should be rotting; money and effort that have not been useful at all.
. (tagsToTranslate) gonzalo pontoon the (t) Catalan (t) Catalan (t) have (t) be (t) funky (t) creator (t) stamp (t) criticism (t) past & present (t) invest ( t) doctor (t) honoris causa (t) pompeu fabra university



Source link