Golden Age dramatists are sought | Culture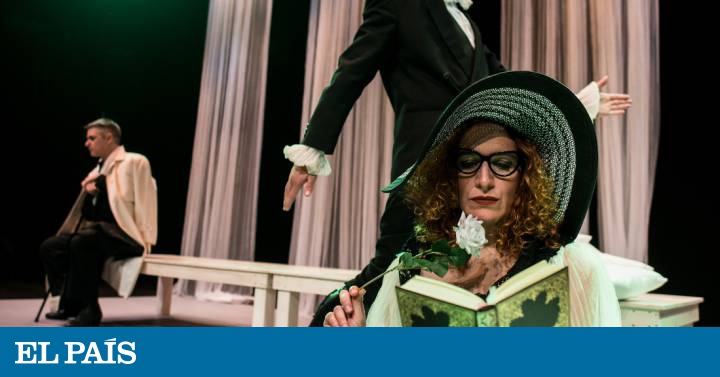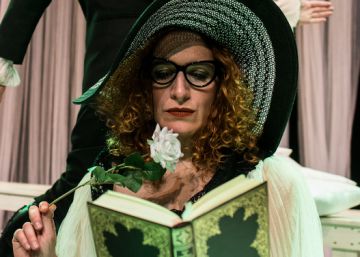 The Classical Theater Festival of Almagro, which opens its 42nd edition tonight, is declared openly feminist this year. Its program is parity in terms of the number of authors of the Golden Age: 13 and 13. An exceptional fact, taking into account the difficult access of women of that time to reading and much less writing: a few class alta and nuns who used to compose works of religious themes to be represented in convents. Beyond the well-known Ana Caro de Mallén, María de Zayas and the Mexican Sister Juana Inés de la Cruz, the only three included in the consolidated canon, is there truly a corpus of works by quality playwrights that no one had dealt with until now?
"Those of us who study classical theater have already mentioned it a long time ago: there are more than those dictated by the canon. I can assure that at this time in the Spanish University (and in any other country where gender studies are established) that catalog is being cleared. And that will end up having a cast of notables apart from the known, "says the philologist Evangelina Rodriguez, specialist in the Golden Age. The task is not easy, he warns," because a good part is still in manuscript. "
Do not forget that some hid their identity with pseudonyms. Others were forced to abandon writing and destroy their texts, like Sister Marcela de San Felix, daughter of Lope de Vega. "Modesty, silence and humility were virtues demanded of women, writing presupposed a sample of reprehensible vanity, a transgression of the rule," explains Professor Teresa Ferrer in her essay The break of silence: women dramatists in the seventeenth century. And he quotes Fray Luis de León: "… in all it is, not only a pleasant condition, but a due virtue, silence and little talk (…) Because just as nature (…) made women to keep the house locked up , this way he forces them to close their mouths ".
Sor Juana herself, who became a Hieronymite nun to avoid marriage, was forced by her superiors to leave the pen. However, before he left in writing his lament in his rotunda Answer to Sr Filotea de la Cruz, that he conceived in 1691 as an answer to all the recriminations made to him by the bishop of Puebla. "For something this author is one of the symbols of the feminist movement in Mexico. Although in reality his speech was not strictly feminist. It was more a defense of freedom in every way. Freedom to read, to write, that was forbidden to her, "declares Carmen Beatriz López-Portillo, rector of the University of the Cloister of Sor Juana.
Who were those dramatists who dared to break the silence? Do you see that rebellion in his works? "Of course yes. They reinterpret in their own way great topics of classical theater such as honor or chastity. For example, Leonor de la Cueva turns the stereotype of the woman of changeable character and attributes this characteristic to man. Ana Caro solves a grievance without the help of any male and without blood. And in general, the female characters of all of them defend the right to choose a husband, they pronounce themselves against the dowries, they parody jealousy and they demand models of women in which culture has a place as a virtue, "replies Ferrer.
The intention of the Almagro Festival with its feminist commitment this year is precisely to break the seams of the Golden Age and broaden it with these new perspectives. "As little by little the presence of Sor Juana, Caro or Zayas has been normalized in the scenarios, something that a decade ago seemed unthinkable, we must continue searching and working to make visible others that may also deserve it," says Ignacio García , director of the contest.
So far only two works have been rescued from the many that Caro is believed to have written, The Count Partinuplés Y Courage, grievance and woman, what can be seen this month in Almagro. From Sor Juana there are several sacramental cars and comedies The efforts of a house Y Love is more labyrinth, this last one written half with the friar Juan de Guevara, both also programmed in the manchego contest. Of Zayas only one is preserved, The betrayal in friendship, although his novel Amorous disillusion It has been adapted for the scene by the playwright Nando López in a successful production that premiered last year in Almagro and this summer is touring the entire circuit of classical theater festivals (Alcalá, Cáceres, Chinchilla, Peñíscola). From Leonor de la Cueva, The firmness in the absence. Nothing has been rescued for now of others that it is known that they also wrote dramatic texts such as Mariana de Carvajal or Juana Josefa Meneses.
The truth is that, at the moment, to reach parity in Almagro it has been necessary to resort to authors who did not specifically write theater, from Santa Teresa de Jesús to Sr. Violante do Ceo. "If it was already strange that a woman dared to take the pen at that time, it was more difficult for her to choose the theater, on which an image of immorality weighed," explains Ferrer. In any case, the academic field continues to investigate. "Possibly not too many new texts will appear and there will be good or bad, as in male writing, but they also deserve to be studied because they are part of the history of literature," he adds.
Evangelina Rodríguez summarizes: "What was missing from the woman who wrote at that time was what has been called, thanks to Virginia Woolf, a own room. "
The enigma of María de Zayas
Just as the scant data about Shakespeare's life has led to dozens of speculations about his identity, the lack of documentation and portraits of Maria de Zayas throws headaches to scholars. To the point that Professor Rosa Navarro Durán has just published an essay (María de Zayas and other heteronyms of Castillo Solórzano, edited by the University of Barcelona) in which he states that a man was hiding under this name. "It was a phrase of his that started to doubt: 'You will know me by writing, but not by sight'. From there I started to investigate and I realized that there is not a single document that proves the existence of this woman and yes, instead, many clues that point that it was Alfonso de Castillo Solórzano ", explains the philologist to this newspaper.
Julián Olivares, scholar and editor of the work of Zayas, believes that Navarro's arguments do not pass "hypothesis". "Ana Caro de Mallén visited Zayas and possibly lived with her in January 1637. So, if Zayas never existed, should we believe that it was Castillo who attended as Zayas dressed as a woman at the academies, who participated in contests, who wrote preliminary poems for several authors and who walked through the streets of Madrid, taken by the arm, with Caro de Mallén? Are you dressed in Solorzano skirts? Literary transvestism is one thing, but transvestism in person and dressing up drag it is extremely unheard of, "Olivares reasons.
Navarro says that at that time they liked literary games a lot. "The writers participated in competitions many times with pseudonyms. They loved it, it was a game. Recall that Zayas means sayas, that is, skirts. On the other hand, there is not a role that proves that those two women lived together. It may be nice to think today that it was like that, but there is nothing to prove it, "he insists.
According to Olivares, Navarro's thesis that Zayas was not only a man but also Castillo Solórzano was even more improbable. "After 1641 the track of Castillo Solórzano, who had accompanied his employer, the Marquis of los Vélez, was lost when he was appointed ambassador to Rome in 1642. So, how is it possible that, being in Italy as secretary of the Marquis, I was in Barcelona in the mid-1640s attending an academy and, in addition, dressed as a woman? "He rejects. And he adds: "And how could a man have written a feminist manifesto like the one he proclaimed in the prologue of his Novels?", Add. Remember one of his sentences: "Because souls are neither men nor women: what reason is there for them to be wise and presume that we can not be?"
(tagsToTranslate) search (t) dramatist (t) golden century (t) festival of classical theater of almagro (t) inaugurate (t) Thursday (t) edition (t) parity (t) paritario (t) author



Source link