"Going macho through life limits the development of our personality"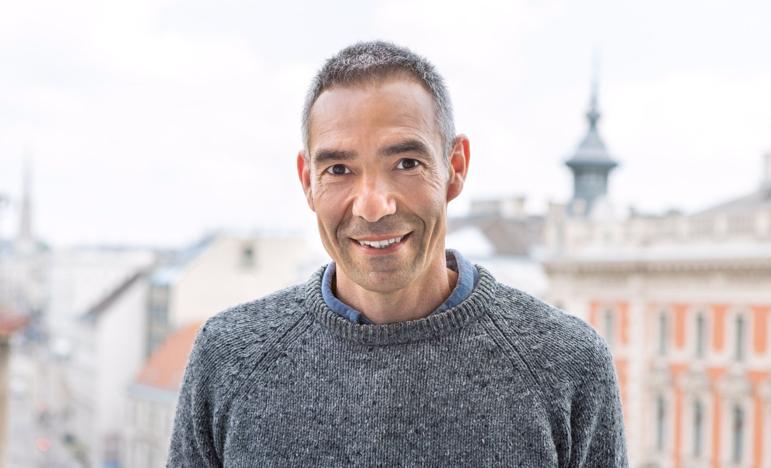 Interview
Ander Bergara, expert in equality, will explain today in a conference the impact of traditional masculinity in the lives of men
To achieve "real and effective equality" between women and men, they have to get involved. That's how clear it is Ander Bergara, jurist and technician from Emakunde, and head of Gizonduz, masculinity program of the Basque Government. Bergara will today be one of the speakers at the conference 'Public policies and maculinities' organized online by the Canarian Institute for Equality (ICI).
«In Euskadi we have been working on masculinities for many years and
we have realized that we must involve men in favor of equality. Historically they believe that it is a women's thing and, precisely, it seems essential to us that we all get involved. Men also have a lot to say. Our program is 15 years old and we carry out awareness campaigns, we give training, we develop projects... », she explains.
One of the difficulties is precisely involving men in this "women's issue", so, she adds, it is essential to understand that it also affects them because «we men ourselves also suffer shortcomings derived from masculinities, they have i
impact on our lives and has costs. Going macho through life limits the development of our personalityof being who you want to be." And he recalls that suicide rates among men are much higher (75%) and even life expectancy is lower "and he has to do with this role."
Bergara admits that
At first they faced many difficulties. "Most men had no interest in training in these types of issues. We even had to suspend some courses due to lack of attendance." But they chose to adapt the formation. If they didn't come, Emakunde would go to where the men were.
Thus, in the last 15 years, 12,000 men have attended the training. "Considering the beginning, it is an achievement," he highlights.
Fortunately, adds Bergara, "in recent years there has been a change. More and more men are interested in equality, although they are still a minority. That is why they are so important, he adds, public policies.
«It seems impossible but little by little we are getting more men to be willing to start a process of change, to ask themselves to what extent you are benefiting from the privileges you have for living in a macho society, see those unfair benefits, although all men are not powerful or have so many privileges, we have to work for equality. It makes men less powerful, but we gain in humanity. It is a sincere commitment to get involved in favor of equality to be freer, more authentic.
I believe that by losing privileges we gain in humanity and improve our relationships with other men and women and contribute to social justice».
"What we want is to generate these paradigm shifts and
try to put men in the place of women so that they think about how they would feel if they suffered that specific violence, such as sexual violence, or the difficulties that care work generates for them because they are women and how it impacts their leisure time and professional development as well as other issues that we are not aware of because life is easier for us, "he adds.