Go for the official position: 118,625 people are examined today, the record of applicants the same day | Economy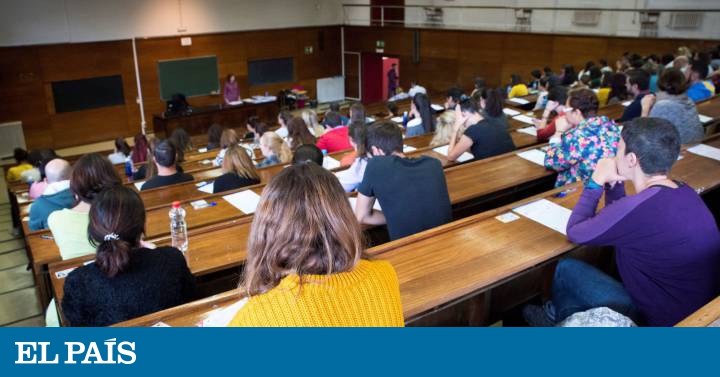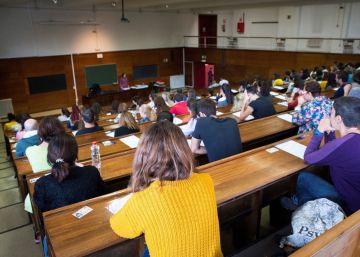 Huge traffic jams in the accesses to the Complutense University, in Madrid, and cars parked in any free space, allowed or not, served to get an idea of ​​the enormous deployment that took place this Saturday so that more than 50,000 aspiring officials were examined in the capital. In total, 118,625 people have come to the biggest call of this kind carried out to date in the General State Administration. The stakes are 8,102, especially auxiliary and administrative, but also management and computer technicians.
The crisis years, with the zero reset rate in many categories, left a public service with a very high average age (52 years) and few opportunities to join a position in the Administration. The Ministry of Territorial Policy and Public Function, "given the important relief that has to occur in the coming years," he said in a note, is conducting campaigns to capture talent both in universities and professional associations and colleges to encourage New graduates to appear for the next calls.
The 50 classrooms of the law school of the Complutense were occupied this morning, like those of the other faculties of this university. José Antonio, one of the ordinances, said that this year between 10 and 15 selective processes are organized (of all kinds: from machinists of Metro de Madrid to labor personnel of the Ministry of Defense, through those of health professions), after several years when you just had to organize a couple of calls.
In the one of this Saturday has not been necessary too much promotion. More than 53,000 applications have been received for the free shift of the Auxiilar General Corps, which will qualify for 1,444 seats. The free shift of the general administrative body, with 2,029 seats, has more than 44,000 applicants. "These places are so high in this call to meet the urgent needs of incorporating new public employees," Isabel Borrel, director of the National Institute of Public Administration (INAP), said this morning at Complutense.
During the morning, nine different selective processes have been held in 14 cities. For this first exercise, the applicants have had 90 minutes to answer a test questionnaire, with the exception of those who opt for the general auxiliary body, whose exercise has lasted for 70 minutes.
. (tagsToTranslate) place (t) official (t) 118,625 (t) person (t) examine (t) record (t) applicant (t) same (t) day (t) 50,000 (t) madrid (t) have ( t) enable (t) faculty (t) complutense university



Source link