Glovo renounces being in four countries to meet profitability objectives | Economy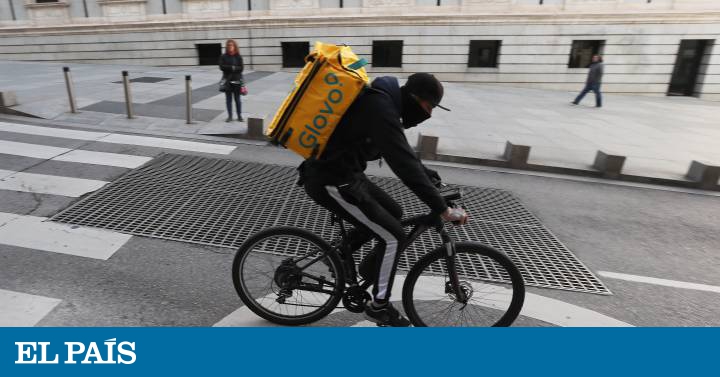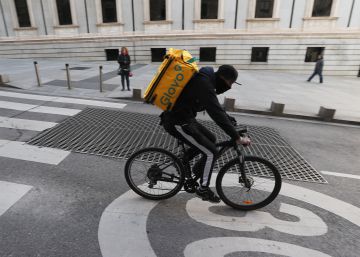 The home delivery platform Balloon, founded in Barcelona in 2015, announced on Tuesday that it will withdraw its operations from four countries in which it has not managed to be a leader by having a lot of competition in the sector. Glovo, which in recent years has based its business strategy on international expansion, will renounce being present in Egypt, Turkey, Costa Rica and Uruguay. This decision is part of the objectives to make the company profitable in 2021.
"The decision responds to the company's strategy of consolidating its global position and redistributing its resources to essential regions where it can establish itself as one of the leading cast actors," Glovo said in a statement. The four markets from which it withdraws (involving eight of the 306 cities in which it was present so far) accounted for 1.7% of Glovo's gross sales in 2019. "This has been a very difficult decision to make. , but our strategy has always been to focus on the markets where we can grow, "explained the company's co-founder and CEO Oscar Pierre, in the statement.
The decision to withdraw from markets that were once announced as strategic comes a month after Glovo closed its last round of investment. This, of 150 million euros, was led by Mubadala, the sovereign fund of Abu Dhabi. When this round of investment was announced, Pierre stressed that the company shares with investors the strategic vision of achieving the profitability of a company that has not yet reached the break even.
The announcement of the withdrawal of these four countries is the first decision after this round of investment, and confirms that Glovo seeks to expand in the places where it can grow, and establish itself as a leader in those, such as Spain or Italy, already It has an important market share. In the case of Egypt, it is the second time that Glovo has withdrawn from this country after having tried once. In Turkey they landed in March 2019.
The company justifies its decision with the need to "continue strengthening the leadership position in the Southwest and Eastern Europe, Latin America and Africa." This expansion parallels the judicial battle that the company has in countries where it is more consolidated as Spain and Italy for its labor model.
New office service
In parallel to this strategic decision, the distribution platform announced on Tuesday a new service called Glovo Lunch, aimed at companies and buildings in urban environments for groups of people can eat tuppers of seasonal and proximity products for about six euros. The company co-founder Sacha Michaud explained that the platform has detected a rebound in applications at noon.