Gloria Trevi: "I have been slow to talk because I did not want to pity" | Culture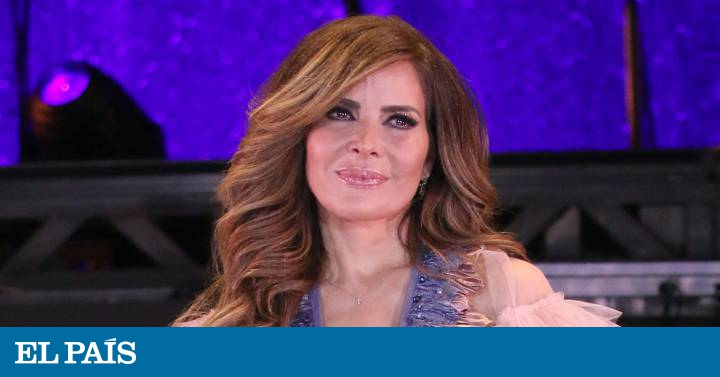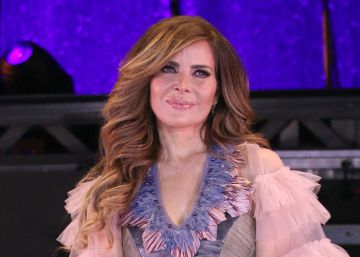 Gloria Trevi (Mexico, 51 years old) sings pop, reggaeton, rancheras and boleros, but in reality she is an artist punk. During his thirty-year career he has scandalized the Mexican public with the lyrics of his songs, with his declarations, he has fled from justice, he has gone through prison (although he has been acquitted afterwards), he has lost a daughter and he has resurfaced from his ashes to return to conquer the public in Latin America.
Today, at 51, he maintains that challenging tone. His new single, an electronic shot entitled Open bitches, it shows. "It's the attitude of 'here I am'. If I arrive at a concert right now, I'm going to eat the stage, "states the Mexican in Madrid. Trevi is in the capital to present his new album, Goddess of the night and act, today, in the celebrations of the LGTBIQ Pride.
Trevi is so punk that once won the sympathies of this urban tribe. "I was very young when I went to sing to a hole funk, which is a place where the kids go darks, the punks, very rocky, "he recalls. "With Doctor psychiatrist I was considered in normal society very daring but there was super strawberry (pija in Mexican slang). So they started saying "Chinga tu madre", "Pinche vieja", "Bajate". I stopped and I answered: 'Well, I'm not going to get off children from their rechingada bitch mother and they put up with it and if they did not like it, another one comes to them'. So they started shouting and applauding and they were very happy. When I got off, the businessman told me: 'You're the first one who does not fall down,' evokes the singer.
The attitude "I'm worth mother" (I do not care about anything), close to postures punk, has been his maxim and so he wanted to reflect on his album. "The goddess of the night must have desire to live intensely, without fear. I think it's better to cry for what you did than for what you did not do, "he adds.
The personal and feminist reaffirmation, the spite and the sentimental break are the ingredients with which he has shaped the greatest hymns of his career: Free hair, a hit about the youthful rebellion that the Spanish public met through their performances in the One two Three… in the early nineties and Everyone look at me, of 2006, a song for self-improvement that has become a gay anthem. Trevi hopes that now he will join them Open bitches. "It goes super strong in Mexico and the United States. I see girls singing the song and I love that from little girls have that philosophy of 'I am the navel of the world,' he explains.
Despite not declaring herself a feminist, "I have a humanist vision," she says, last November she starred in the most intense and demanding moment of the Latin American Music Awards gala, which recognizes the work of artists from the Southern Cone. There he denounced the physical and psychological abuse he suffered for decades from his producer and love partner Sergio Andrade with whom he was involved in accusations of aggravated rape, abduction and corruption of minors in 2000. Reason why he went to prison for five years , although she was acquitted of all charges later. Now Trevi never says his name. He refers to him as "x". "I'm going to tell you what I've never said on stage, not this way. (…) I was 15 years old when I started living with manipulations, beatings, screaming, abuse, punishments, and it was 17 years of humiliation, "he told the audience.
"It was a short speech, five minutes, but very precise. It took me a long time to talk because I did not want to get up feeling sorry. I wanted to get up because of my work. However, I did feel that commitment to denounce and inspire women and men who are going through a situation of abuse to say enough, no more, "argues the singer who believes that although there is enough equality among stars, the same does not occur in the heart of the industry: the record companies. "The heads are usually men," he says.
It does not look towards the past with rancor. He is at peace, or at least that is what he reveals when asked what advice he would give to Gloria Trevi of 15 years. "I would say: 'Grab air, mija, because a very hard beating awaits you'. But I would let her live everything I've lived, because that makes me the woman I am now and I love the girl I was. With everything I went through, "he concludes.
(tagsToTranslate) gloria trevi he (t) take (t) speak (t) want (t) give (t) pity (t) singer (t) mexicana (t) mexican (t) 2018 (t) first (t) time (t) public (t) abuse (t) suffer (t) year (t) throw (t) new (t) record (t) act (t) party (t) pride of madrid



Source link