Glòria Serra returns with her 'Research team': "I don't think 'En el punto de mira' copies us, they are very different styles"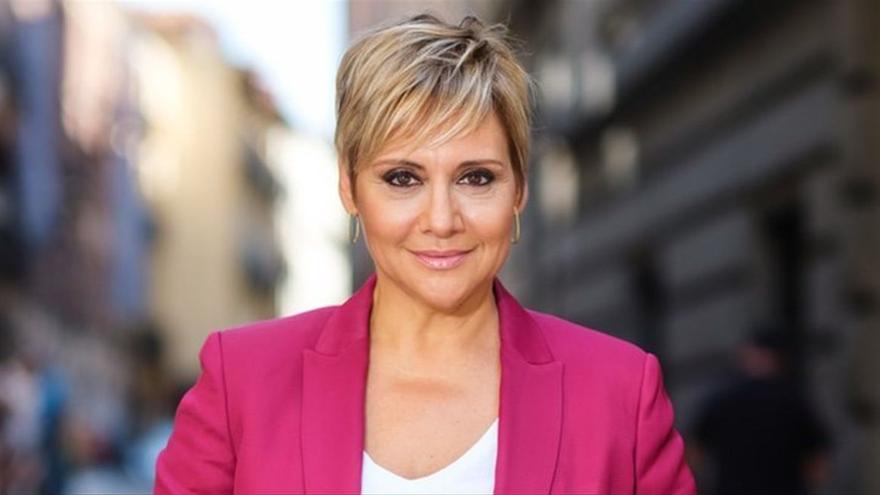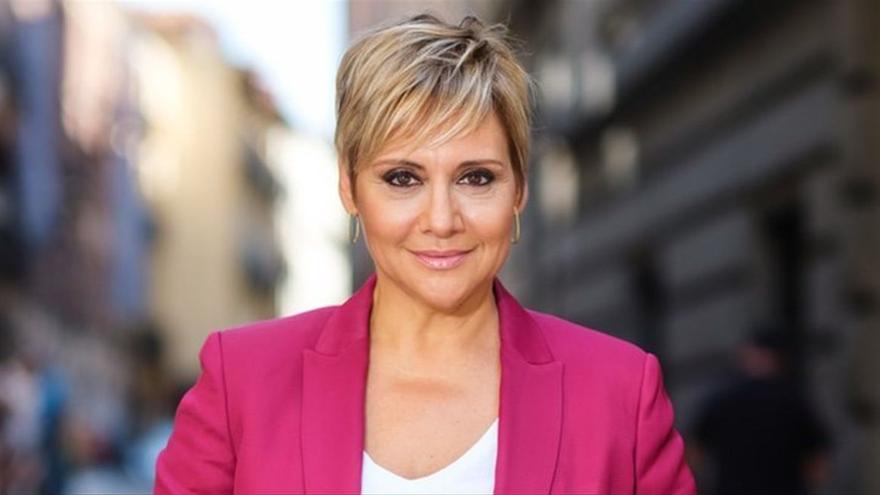 Returns 'Research team'. The program that presents Gloria Serra since almost eleven years came back this friday night to The sixth without major changes, because its loyal audience asks for it: the omnipresent voice of the journalist, lapidary phrases and a lot, a lot of research. Those are and will continue to be its pillars. However, this season they will have to face direct competition from their little brother, 'En el punto de mira', who also returns to Cuatro with new presenters such as Samanta Villar or Carme Chaparro at the helm.
-You come back with a delivery dedicated to José Luis Moreno about his "seven lives" ...
-We started with the operation that led to his arrest, because it was already substantial. We are talking about the laundering of 85 million euros and after the experience of all these years in 'Equipo' we know that this is not a small operation. But behind this there is a figure that has been controversial on some occasions, there have been accusations that have never been substantiated judicially ... There has always been a background that was worth unraveling, and here comes the 'Investigation team'. We have gone for the facts to talk about his life and who is that very important person in the field of entertainment and television.
-When you talk about such important figures, are you afraid of reprisals?
-No ... With this type of person, retaliation does not go beyond a possible complaint. We are very lucky, because there is no program that is broadcast that has not previously passed through the filter of the legal services of the house, of Atresmedia. That has been our pattern of behavior for the past eleven years. And I refer to the tests: with almost 500 programs broadcast, the complaints have been very few, I have too many fingers to count them. We are calm with our work.
-Now you have a new competitor on Friday night, 'In the spotlight' in Cuatro. Nervous?
-No, well, well, and I'll tell you why. We have special affection for 'In the crosshairs' because it is largely nourished by many colleagues who have been in the 'Investigation team'. We like that there is the 'spin off' that follows a path opened by us and that there is information in all the chains. But this year that competition worries us less because if you look at it, the format has changed and it is no longer what it was, the one that was born in its origin. It is a little more like what Mercedes Milá did at the time with the 'Diario de ...', reporters a bit star, on the ground they put the spotlight on a controversial or conflictive issue. The formats are so different and the treatment and content are so different, that the viewer will decide if they like one or the other more. We can compete with our own weapons without worry. We compete within the same group with 'La voz', so after that rival ... (laughs).
-Do you think you have invented a formula that you are trying to emulate?
-Man, not invent, because an investigative report is an investigative report, here and in Japan. What is certain is that 'Equipo' at the time, within the wickers that make up an investigative report, did find a style. Even if you don't listen to me, you know that what you're seeing is an 'Investigation team' report, because of the tone, that form of story-telling, telling a story, which are real events, but almost like a movie. I will say that it has been an innovation within the field. Copying I do not think they are copying, that would be to undermine the competitors, but it is true that when there is something new that arises and works, the competition wants to do something similar. But I don't think it is copied because, as I told you, I think the styles are radically different. In the end, the information and the viewer win, who has more to choose from.
-After almost eleven years, how do you try to surprise the public?
-I think that on television you have to be careful when you have a format as consolidated as ours, which also has very marked style rules and that the followers love. There are some patterns that we already put in even as winks, some phrases that are winks to the faithful viewer who loves it. Rather than change many things that may surprise, what we do try is to surprise with the stories, with the themes, rather than with the form or tone. At the time we began to address consumer issues, which was a new thing, and now that in recent seasons we have been pulling it to controversial consumer issues, which was something that we had not addressed so much. We have talked about palm oil, the abuse and abuse of fats in the products of the agri-food industry, in certain miraculous products, in alternative medicines ... We have talked about consumer issues that may seem trivial but do have a background which is closer to 'Investigation team'.
-Now in laSexta there has been a dance of presenters. Have you been proposed to change the program?
-No, no, not at all. I believe that a good part of these changes are motivated by logic. In Mamen's case [Mendizábal, que dejó su puesto en 'Más vale tarde' a Iñaki López y Cristina Pardo], which I appreciate a lot and with whom I was talking before it was made public that she was leaving the program, I think she understands perfectly. She is a professional who has been doing the same program for ten years, which is very hard, which is daily. Having a long history yet to enjoy, you feel like it. That causes other changes. Many times they are not motivated by business issues, but by personal issues. Presenters who ask for it because they're tired ... No, no, they haven't proposed it to me and I'm delighted. It is a house (Atresmedia) in which I feel very comfortable. I am sure that if one day they propose a change to me, it will be for the better. I am delighted to celebrate years with this beautiful project to defend and work on.
-You have been doing this program for eleven years and you continue to transmit a lot of passion for it.
-Look, it is a very pertinent question, because I am a person who had never been so long in a job. When I had been working on a project for one or two seasons, whether on radio or television, I used to say that the tips of my fingers itched, because I already wanted to tackle something different. I have always been very lucky, I have had an incredible career, for me. I always tried and found something different. But the truth is that 'Team' has a particularity, and that is that each program seems like a new program, because each installment has a different approach, it works differently and they are themes that, although they may seem similar, are very different. For example, José Luis Moreno was not scheduled to start the season. We went on vacation with some forecasts and in the middle of the summer this jumped, so we had to put ourselves. For that alone it is as if a season of a different program begins. It is a new challenge, something that requires you, there is a lot of rush. Look, I'm recording while I'm talking to you. This program is not finished. Imagine what excitement.
-You say that the fans appreciate those winks typical of the program. What would be the phrase that you are going to repeat the most this season? "He does not want to make statements", "the law of silence prevails", "we try to enter" ...
- (Laughter) Look, I tell you that my favorite is "We follow them." Because it sums up a bit how stubborn we can become in 'Team'. We call, we talk to the lawyers, we try to talk to him, we talk to the family ... Then at the end it is summed up with "we follow them." With all the education and without harassing anyone, we never stop trying.