Global Omnium drives Idrica, multinational of digital water transformation | Economy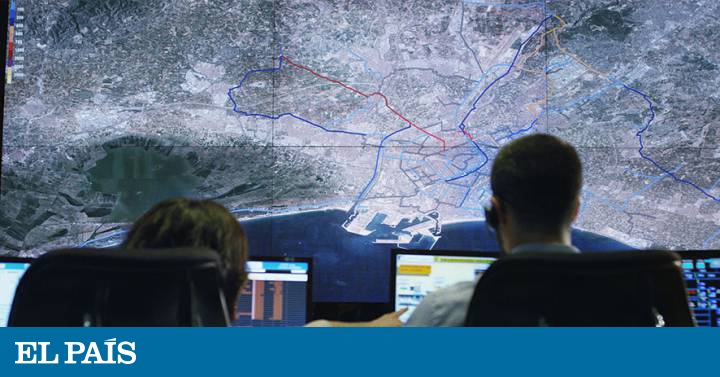 The group Global Omnium, which manages the water of Valencia and other municipalities of several Spanish autonomies, has incorporated a new water technology company called Idrica, which has been presented this month to the market after gathering the experience of more than a decade in the deployment of services and technological solutions for the water sector.
With headquarters in Valencia and operations in Europe, the United States, the Middle East, Africa and Latin America, Idrica is the new company that aims to lead the digital transformation of the water industry and provides services and technological solutions for the management of the integral cycle of the water, as reported the company. Global Omnium It continues like this with its important growth. It is now a group of 16 companies specialized in different areas related to water management. It also leads Avanqua, the concessionaire of the management of the Oceanogràfic de Valencia, the most extensive park of these characteristics in Europe.
Indrica, which has a team of 180 experts, will focus on improving the management of drinking water, irrigation and wastewater worldwide, and will work on the development of new methodologies that can facilitate the digital transformation of this industry.
Idrica was born from the GoAigua technology solution, which builds intelligent decision systems in organizations and provides each client with a holistic view of the integral water cycle.
According to the same sources, GoAigua is the most complete technology in the market and constitutes a scalable solution for public and private clients, with the ability to transform water management in the main cities of the world.
GoAigua technology explains the success of the digitalization process in Global Omnium, which led more than a decade ago to the internal development of solutions based on technologies such as Big Data or Artificial Intelligence, with the aim of increasing efficiency.
Idrica offers high value-added services based on its experience in the sector and the implementation of technology, according to the same statement.
In the words of Idrica executive director Jaime Barba, the goal is "to transform the future of the industry and make it possible for citizens to have better and safer access to water."
Idrica has started an international journey to become a world leader under the slogan "Smart Water for a Better World", and wants to be identified "as experts in digital transformation for the water industry by private and public clients," he added Beard.