Global challenges and strategies to achieve practical and effective digital learning | Economy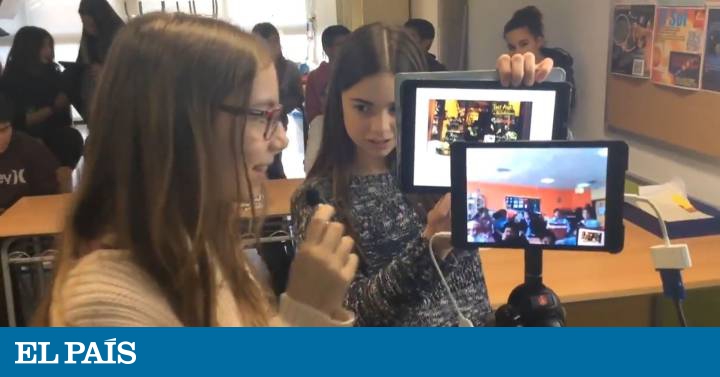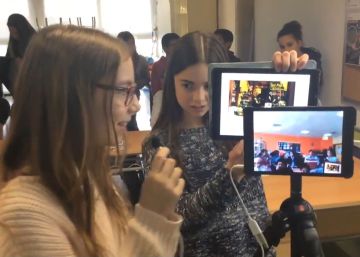 Can remote learning be effective? Isn't physical distance an obstacle that makes it difficult for students to interact? In a global context marked by the coronavirus pandemic, everything depends on the way in which these classes have been designed. School-age students can develop essential knowledge and skills for their future in well-planned distance classrooms, such as critical thinking, digital skills, global engagement and teamwork, according to the results of Far from Remote: Survey Evidence of Student Learning in Digital Classrooms (Far from remote: a study of learning in digital classrooms), conducted by Global Cities, Inc., a program of Bloomberg Philanthropies.
The report, conducted from a survey of more than 8,500 students in 47 cities on five continents, is based on Global Scholars, an educational program that allows students from 10 to 13 years old (from Primary 5 to ESO 1) from public centers to work collaboratively with students from different countries and cultures, in English and through digital tools. Over a year, the minors (organized in secure digital classrooms of about 300 students from eight to ten different cities) develop a series of practical activities related to a global challenge based on two axes: sustainability and technology. At the end of the course, they implement a local community action project that reinforces in students the idea that their actions matter and that they can contribute to a better world.
Sustainable consumption, water scarcity or the maintenance of biodiversity are some of the issues addressed by the more than 3,200 students from the Community of Madrid and Catalonia who have participated in this initiative over the last seven years, either through extracurricular activities, integrating this digital curriculum in existing subjects or creating a specific subject. By combining teacher-led teaching with a digital curriculum and student interaction on discussion platforms, "young people learn to believe in themselves and their abilities to change their communities by completing projects and sharing knowledge with their colleagues, "says Marjorie B. Tiven, founder and president of Global Cities. Technology, he notes, can offer unique opportunities to learn through dialogue and collaboration.
Promote global engagement
According to United Nations estimates, by 2050 68% of the world's population will live in urban settings. Cities have a greater impact on everything related to climate change and sustainability, and that is why Global Scholars focuses on providing local solutions to these global challenges. Throughout the year, each week, teachers guide students in activities that help them develop their understanding of these challenges and their global impact. "Students share and compare their perspectives on discussion platforms that foster a sense of community, and gain a more nuanced and comprehensive understanding by reading and responding to messages from their peers, learning new solutions," explains Megan Wilhelm, program manager education in Global Cities.
"It helped me a lot because I was able to communicate with students from other countries, and I learned to respect their ideas and opinions, which are very different from mine," recalls Elisabet Pujol, a student at the Institut Vall de Llémena, in Sant Gregori (Girona ), who participated in Global Scholars in the 2015-16 academic year. That year, his community action project was to develop a sustainable route to the city center, comparing the time, cost and CO2 emissions of a car and a bicycle; They promoted it on a cycling forum and created a video and a Kahoot. Marc, his brother, participates this year: "We are working on sustainable consumption, and how we can improve it. We learn that, with small things, we can achieve big changes ".
Naia Teixidor, for her part, is studying 1st year of ESO at the same center, and she also takes that subject: "It's one of my favorite subjects, because you participate a lot in class and it's very interesting. During one day, we collected all the plastics that we consume, we took them to the institute and we saw that we had a kilo and a half of wrappers and containers … It makes you think about the consequences of your actions, and I think it can help in the future make things better ".
Competency-based learning
The success of a program like Global Scholars rests on a curriculum specifically designed to gain global competencies in a digital environment: appreciation for diversity and cultural understanding, global knowledge and commitments, digital skills, self-efficacy, academic engagement, and critical thinking; some objectives that serve as the basis for developing the activities of each course. It is about understanding how the world works and acting to improve it, either locally or globally, "applying their knowledge and experiences, that critical spirit and the points of view that they have discovered from students from cultures very different from their own," he says. Xavier Cortina, teacher of these students in the Vall de Llémena, a public center opened in 2014 whose project places a special emphasis on technology and skills education.
The benefits are many and very clear, he adds: "Cooperation, knowing how to work collaboratively inside and outside the classroom … that is the future of education. Learning by projects, in groups, in an efficient and planned way "also has an emotional impact that is very important in learning. A video call on Skype, for example, helps them realize that there is someone on the other side, and many students learn faster when there is an emotional component involved. Can global skills be acquired remotely? "It is not only possible, it cannot be otherwise. When these students are older, they will have to work collaboratively at work, but also on-line". On the other hand, the fact that communication is entirely in English makes them improve their skills in that language, which goes from being just a subject to an essential and productive tool to be able to communicate.
For distance learning to be truly effective, Cortina points out, it must also be competences, something that is especially useful for students with greater academic difficulties: "When they work in a competency manner, which means that the activities are done with a purpose specifically, to apply some knowledge, these benefit students who have difficulties to a much greater extent ". The Global Cities study confirms this: Those with previously low levels of interest and confidence in their own abilities made remarkable progress throughout the program. On a scale of one to five, the average score of students who initially thought they could not achieve academic success rose from 2.71 to 3.58, especially in relation to their ability to share and discuss global issues.
"Interaction is the key to engaging students in online learning. Whether connecting with peers around the corner or in another part of the world, students are eager to interact on issues that are meaningful to them, "says Wilhelm. "Right now, in the digital classroom, many are asking each other about their experiences during the pandemic, an aspect that affects their daily lives. Learning from their peers helps them develop empathy and a more global perspective ". By learning about other perspectives or seeking opinions about their ideas, they get into the habit of respectfully relating to others who think differently. "What they learn, the information they analyze, and the ideas they come up with lead to better potential solutions to help more people."
The aforementioned study reveals other fundamental conclusions: at the end of the program, the number of students who thought that their actions could affect other people, whether from their city or the rest of the world, had grown (from 3.56 to 3, 74 out of 5), something especially significant among students with lower academic levels, among whom the overall commitment had gone from 1.89 to 3.23 in just one year. Enthusiasm for global learning remained stable (4.2 out of 5 at the end, compared to 4.28 at the beginning), and it was shown that those teachers who benefited from specific interactive training were able to achieve the global commitment of their students. students grew in a more obvious way.
The role of teachers and technology, essential
To ensure the commitment and effectiveness of teachers with the Global Scholars curriculum, the organization provides specific professional training by videoconference before each of the teaching units, so that they can implement the curriculum and help their students to integrate technology in the best possible way; both when researching and creating or presenting their work, as well as when discussing it with students from the most diverse backgrounds. Some sessions that also help them to become familiar with different digital tools and exchange ideas with teachers from other cities.
Technological advances have facilitated the development of applications and digital resources. "There are many, so many and so attractive that at first you would take them all," reflects Cortina. For this reason, "you have to think about the elements that make an activity competitive (…). They have to be resources that allow you to build something together, because in this way the activity will make sense: the use of video in education, the Google environment … ". "They don't make passive use of new technologies," he continues, "but they use them to generate content. When you use technology in such an intense way, there are students who even discover skills that they did not know they had ". Shortly, Cortina will make with her students a digital book with recommendations on consumption; a tool that you did not know and with which you will become familiar thanks to the training and follow-up provided by Global Scholars. Always, yes, with one goal: to develop the tools and skills that students will need in their adult lives, in order to become globally competent adults.
EL PAÍS TRAINING in Twitter Y Facebook
Subscribe to the newsletter Training of EL PAÍS