Glass ceiling: How much do the lawyers (and the lawyers) of Cuatrecasas charge? | Companies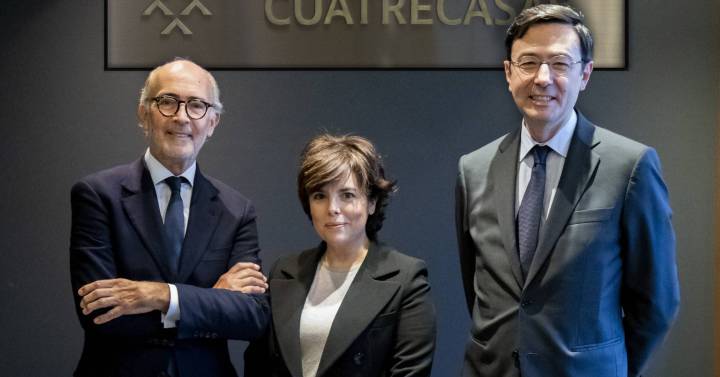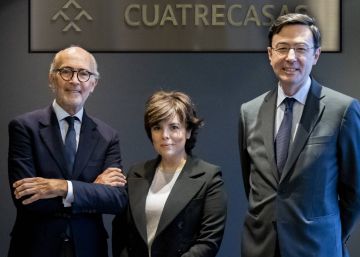 For the first time, the law firm Cuatrecasas He has published in his non-financial report of 2018 the salary of his employees disaggregated by labor categories, sex and age groups. The document, deposited in the Mercantile Registry, reveals interesting differences between the salary received by men and women.
Cuatrecasas makes a distinction between two types of workers: on the one hand the lawyers and on the other professionals of the organization. The first striking point is that in the office there are two job categories in which there are no people of both sexes: in the general address (who receive the highest salary of the company with 255,000 euros per year) there are only men and the secretaries, they are alone women.
In most categories of lawyers in which there are comparable age groups, men earn more than women. However, at the highest level among lawyers, it is they who earn the most. The salary of the lawyers of Cuatrecasas ranges between 27,000 euros On average, graduates under 30 earn and the approximately 175,000 who perceive on average those of the highest level in the age range of 30 to 50 years.
Thus, the directors earn on average just over 166,000 euros for the 147,000 that the directors receive; senior associates earn an average of 126,000 euros for 124,000 of the directors; Associates and main associates tie at 84,000 euros for each sex; Associates under 30 earn more (47,000 euros for 44,000 men) but in the age range between 30 and 50 they receive a higher salary (54,000 euros for the 52,000 of the dead). New graduates, meanwhile enter the office earning about 28,000 euros compared to 27,000 euros that graduates receive.
On the other hand, among other professionals in the organization, the biggest salary difference is in the first-line management category: they (in the age range of more than 50 years) earn more than 138,000 euros for the 120,000 they earn ( which are located in the fork between 30 and 50 years old).
Equally the top top leaders 'men earn 90,000 euros for the 83,000 women; in the 'professional' category they, in the age range of 30 to 50 years, earn 40,000 euros compared to the 34,000 they earn. In the administrative department, in the same age bracket, the male charges receive almost 27,000 euros, for the almost 24,000 euros that women receive. In intermediate management and paralegal positions they receive higher salary compensation.
. (tagsToTranslate) collect (t) lawyer (t) cuatrecasas (t) signature (t) unveil (t) difference (t) salary (t) man (t) woman



Source link