Gisela undergoes the trial of a new vaccine against Covid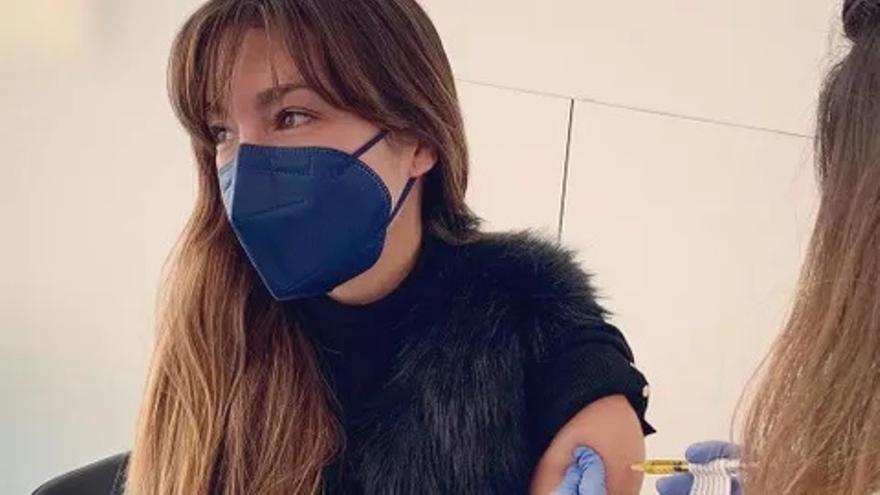 Going through one of the calmest moments and recovering from the very hard blow that the death of Álex Casademunt supposed for her, Gisela has just surprised by confessing on her social networks that she has undergone the trial of a new vaccine against Coronavirus.
The triumph reveals that the idea arose because "in my health center, during a routine visit, he told me that he was doing the trial with a new vaccine and that I was in the profile they needed." Confessing that "at first it scared me a little", Gisela points out that "they reassured me and told me that I was quite confident. After thinking about it, I decided to participate because it is important that we all contribute our grain of sand ".
An experimental vaccine that both the artist and her partner have used and that, as she explains, "we don't know if it is a placebo or a vaccine. As it is an essay what they are doing is testing. They told us at first that there were two doses, but they are now changing they say one. Neither the patient nor the doctor knows what he is injecting. We have received one and have had no side effects. 80% of the people in the study have had no side effects, 20% have, but mild ".
Ensuring that she does not intend to set an example to her followers with her actions, Gisela maintains that "I tell my experiences, I share them, but I do not encourage anyone to do anything. This time it is what, in fact, to contribute this speaker in the media, to give some reassurance, that I am fine ".
Very clearly, Elsa's voice in 'Frozen' confesses that "I cannot understand the deniers. I can understand that they say that the origin of this is not known, but that it is happening, that it is a reality, that people are dying. That is real, it is undeniable ".
Gisela, who assures that the pandemic has changed her in that "it has rooted me more in mine because it is a virus that kills the people you love the most", affirms that now "she is more aware that we have to take care of ourselves and be more generous. You have to give up your mother's hug to protect her. Putting on the mask not only for you ".
A month after Álex Casademunt's death, Gisela reveals that "I see photos of him and I think it can't be, I think it's incredible that he's not there, deep down a part of me thinks he's not real. We have lived together a lot but in recent years each one had his life, but he was always present, as my relationship with him has not changed so much. It will take me a long time to assimilate that it is gone ".
About a possible tribute by her colleagues in 'Operation Triumph' Gisela believes that "we have to wait for the waters to calm down and then we will see. If that takes place in the end, I will be the first to be there ".
Discarding for the moment a wedding with her boyfriend, José Ángel Ortega, the singer pronounces on the cancellation of Chenoa's link by the Covid. "A wedding must be celebrated as God intended, without a mask, calmly and without thinking about the virus. I think it is good, I would do the same. I would wait to celebrate it without any kind of restriction or fear ", he concludes.