Gimeno transferred a high-end sports car to his father before disappearing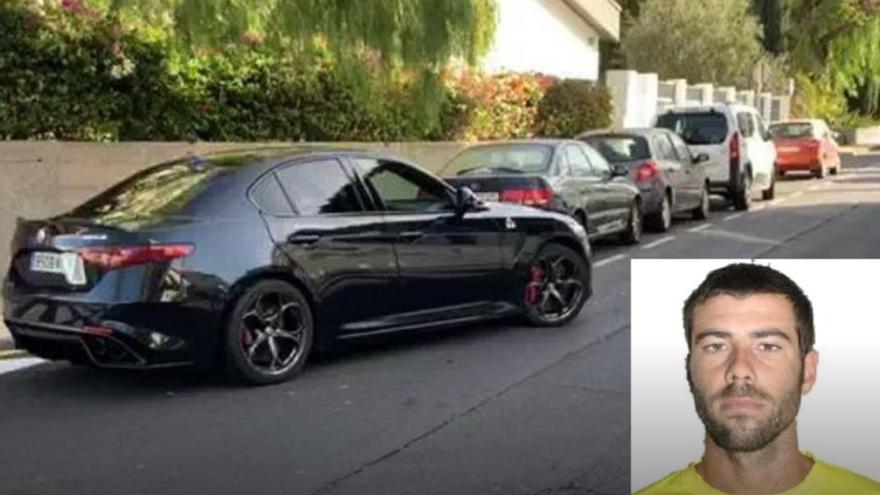 In a video that Tomás Gimeno shares with several friends, he is seen driving this car, a Alfa Romeo Giulia, near the house where his parents live, in Santa Cruz de Tenerife.
This latest information and the video in which Gimeno is observed making the Alfa Romeo's engine roar was advanced this Thursday by the journalist Alberto Catalán on the Telemadrid program Juntos.
Tomás Gimeno's father has been a lifelong fan of motorsports, and the transfer of ownership of tourism to his father is interpreted as one more way of farewell in your enviroment.
Fall when practicing motocross
In addition, Tomás Gimeno, who has an international search warrant, suffered a fall while practicing motocross on a private farm in Güímar, where he suffered broken ribs and a severe blow to the clavicle. The accident occurred on March 19, that is, 39 days before disappearing.
During the following days, and until shortly before he disappeared, the injuries did not allow him to lift his daughters in his arms without complaining and he breathed with some difficulty, as some people from Tomás Gimeno's inner circle have pointed out.
The accident occurred on March 19, that is, 39 days before disappearing
According to these sources, Tomás Gimeno he would have fractured four ribs and he also hit his clavicle, which was already sore from another previous fall: "He was riding a motorcycle, a 125 cubic centimeter Yamaha. He broke several ribs and damaged his collarbone, more than he already had; that it had been broken before. "
This friend of Tomás remembers that "the day I saw him, he was bent over and I couldn't even catch the girls; I couldn't hardly breathe.