Gibraltar sinks the ship that was stranded off its coast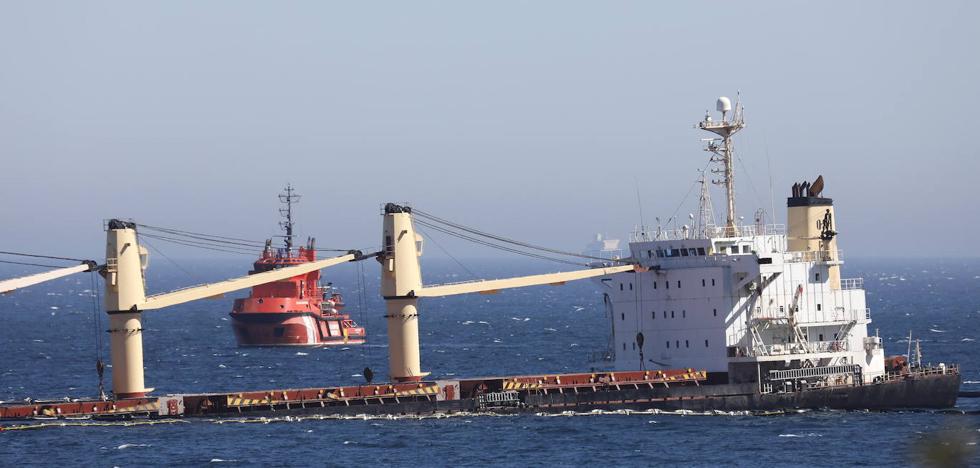 The authorities of the Rock stress that the ship that contaminated the area is "now safe on the sandy seabed"
The Government of Gibraltar has indicated that the work to sink the stern of the bulk carrier OS35, which began this past Friday, is being carried out "as planned", according to information provided by the captain of the Port, John Ghio.
Likewise, it has assured in a statement that, as a result of these works, the OS35 is "now safe on the sandy seabed", which places it in a "better position to withstand adverse weather conditions and for recovery operations that be done from now on".
"Every step towards removing the ship is being done in a very deliberate and planned way. We will report in detail on the next steps and the consequent deadlines as soon as they are finalized; We hope to have more progress in this regard during this week, "said the captain of the Gibraltarian port.
In this regard, Ghio has indicated that the ship's cargo consists of 33,632 tons of steel bars, made up of 11,636 bales.
In relation to the weather forecast, the captain of the Port has indicated that "winds from the East, possibly strong, but not a major storm at the moment" are expected.
Likewise, Ghio has confirmed that "the barriers that currently surround the ship will be removed this Saturday" to allow the waste that escapes as part of the ship's decantation process to be contained and collected as much as possible. The Government of Gibraltar has explained that removing these protection elements will prevent them from being damaged and becoming a source of pollution in the rising swells that are forecast for the coming days.
Regarding the stains that appeared this Friday in Catalan Bay, the area "was cleaned up and the Ministry of the Environment continues to work daily in conjunction with the GPA and with the company Oil Spill Response Limited (OSRL) in the evaluation of the coastal zone."