Giacometti and the condition of being isolated | Babelia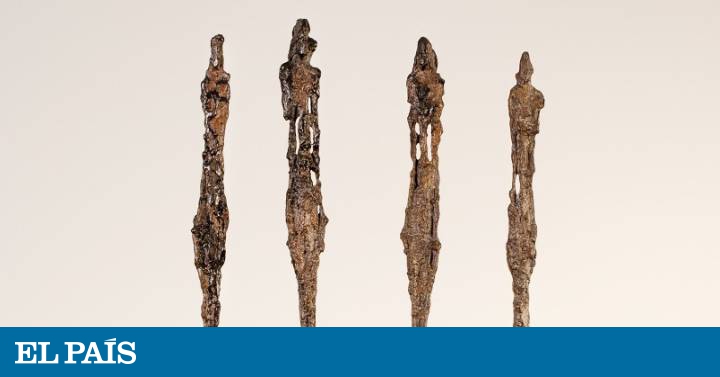 "Compared to him, Picasso is a miraculous trickster," said American writer James Lord, who aimed at the painter's heart and shot. He defended his friend Alberto Giacometti, of whom he wrote that, in his presence, one had no doubt that he was in front of a great man. We have already seen that the same did not happen to him in the face of the world reference of that time, in the fifties: Pablo Picasso. Many artists passed through Giacometti's twenty-meter studio before and after World War II. Picasso also made the pilgrimage to Rue Hippolyte, in Montparnasse. In that "club", as Lord described it, he received the painter frequently. In fact, he even executed a Picasso bust, which has not survived to this day because he destroyed it When the friendship started to get cold, before it broke completely. Lord witnessed the intimate enmity between the two artists. The Swiss said of Malaga that they should "put him in jail", that he was "a public danger" for his work, which he described as a great "decorator". For his part, Picasso criticized his lack of scope for falling prey to a comfortable repetition.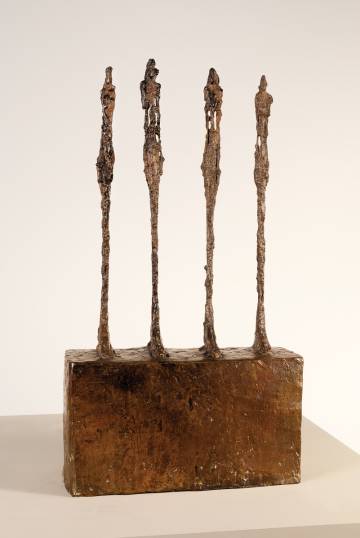 The loneliness of The man who walks (1947) is the motive that scares Picasso and that Giacometti will never part with. These Four women on a base (1950) are a review of that existential obsession with the isolation of the human being, who walks towards the future, without knowing what awaits him. The work is exhibited at the Museum of Modern Art in Rio de Janeiro (MAM Rio) and, during its closure, it can be visited virtually and in high definition on the Google Arts & Culture project website. "Absence is my destiny," wrote Robert Walser, in From the office. Giacometti will draw, paint and sculpt individuals stripped of everything. Only body and solitude, humans who seem to have resigned from themselves, without the masks with which we hide our characters in society. The artist stages isolation with a theatrical sense that allows one to imagine and populate the emptiness that surrounds it. He himself notes in his Writings, in September 1963: "I have the impression of being a faded character, a little fuzzy, misplaced."
Giacometti, who claimed to "have the whole Louvre in his head, room by room", tended to belittle the work of his contemporaries, but the most severe criticism was always directed at his own efforts. He scoffed, he denied, he complained and he snorted at his efforts to do something acceptable. Matter in which he had lost all hope. "It would be better to start sweeping the streets," he said to James Lord, who remembers him dressed in "not too clean" clothes and huge hands, capable of extracting the shadows we drag. "He wants to represent of man what escapes him", writes Franck Maubert, in his book The man who walks (Cliff). These days when time passes without us participating in it, the narrow and long figures of Giacometti remember how important it is to drop ballast and break attachments with the reality that weighs.
Virtual visit: Four women on a base (1950), by Giacometti, in Google Arts & Culture.