Getafe thrashes Valencia and is reunited with victory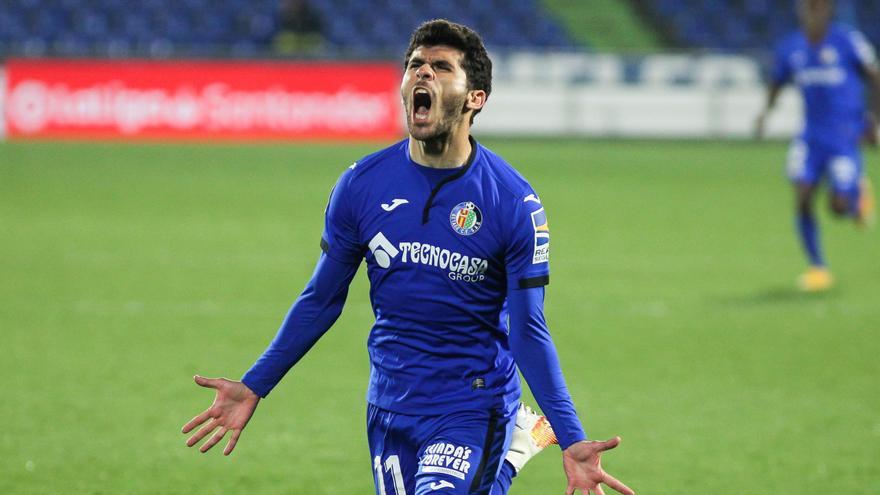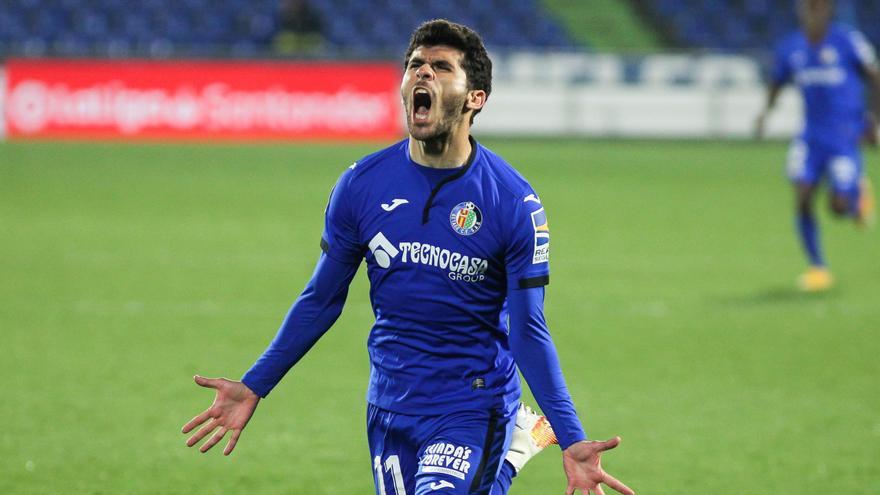 The Getafe was reunited with victory more than a month later to thrash, with so many of the Uruguayan Mauro Arambarri and the Spaniards Jaime Mata and Carlos Aleñá, to a Valencia that was outmatched from the start by its rival and he played almost the entire second half with one less due to an expulsion of Frenchman Mouctar Diakhaby.
After six games without a win, Jose Bordalás returned to introduce variants in his eleven in search of a formula that would reverse the bad inertia of his team.
One of those novelties was the presence in attack of the Turkish striker Enes Unal, who came out with enthusiasm, gave the Azulón attack a lot of mobility and, after 24 minutes, tried his luck with a header that went just off the right post.
It took Valencia to find the rhythm of the game for about twenty minutes, the time it took for José Luis Gayá and the South Korean Lee Kang-In to start to appear, although both were also drowned by the pressure that Getafe exerted from the beginning.
The game was broken in the 37th minute when the Uruguayan Mauro Arambarri picked up a ball in the center of the field and, with a long shot with his right leg from outside the area, lodged the ball on the left side of the goal defended by the Dutchman. Jasper Cillessen.
The Uruguayan stopped Getafe's losing streak, which until this goal had 577 minutes without celebrating a goal and took a load off his team, which he freed of nerves.
To Valencia the game was even more uphill when, at 51 minutes, French defender Mouctar Diakhaby was sent off after cutting a play in which the Serbian Nemanja Maksimovic went alone to the rival area.
That misfortune for Valencia did not come alone because, just three minutes later, Maksimovic himself extended with his head a ball that Jaime Mata picked up to face Cillessen's goal and, with a crossed shot, beat the Dutchman.
The two goals were an impossible slab to overcome Valencia, who totally lost faith in the comeback, something that Getafe took advantage of, which followed the attack to the despair of Javi Gracia's team.
Getafe rounded off their victory with the third goal, the work of Carlos Aleñá, who in his first intervention after leaving the bench took advantage of a rebound to a shot from his teammate 'Cucho' Hernández to volley a ball that caught the Dutch goalkeeper off guard.
With the victory, Getafe equals Valencia with 27 points, six from relegation.
Data sheet:
3 – Getafe: David Soria; Damián, Djené, Cabaco (Sofian, m.64), Olivera; Nyom (Kubo, m.85), Arambarri (Timor, m.85), Maksimovic, Cucurella; Enes Unal (Cucho Hernández, m.73) and Mata (Aleñá, m.85).
0 – Valencia: Cillessen; Correia, Paulista, Diakhaby, Gayà; Wass (Oliva, m.81), Soler (Cutrone, m.81), Racic (Gameiro, m.68), Musah (Guillamón, m.55); Kang In and Maxi.
Goals: 1-0: M.37 Arambarri; 2-0: M.54 Mata; 3-0: M.86 Aleñá.
Referee: Jorge Figueroa Vázquez (Andalusian Committee). He admonished Enes Unal (m.13), Djené (28), Cabaco (30), Cucurella (58), Nyom (76), from Getafe; and Correia (7), from Valencia. He expelled Diakhaby (m.51), from Valencia.
Incidents: match corresponding to matchday 25 of the Santander League, played behind closed doors and without an audience at the Coliseum Alfonso Pérez in Getafe (Madrid).