Germany will pay the affected companies 75% of its income in October 2019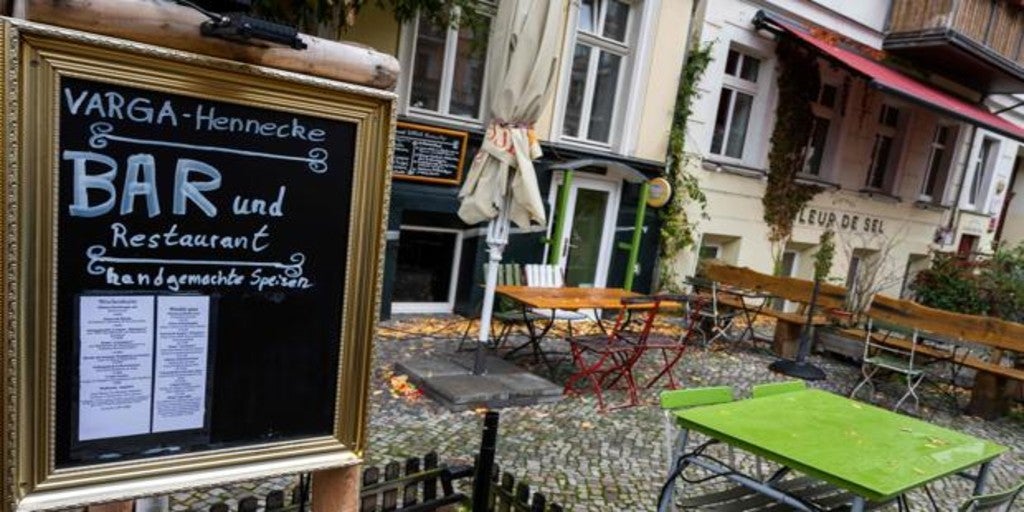 Correspondent in Berlin
Updated:
save

A new restrictions, new aid to the damaging sectors. Just 15 hours after Chancellor Merkel announced yesterday the closure for the month of November of gastronomy, culture and leisure, her Economy and Finance ministers reported at a press conference on details of the $ 10 billion deal added to previous aid packages "For businesses or professionals that are forced to close in November by the new package of restrictions to stop the spread of the coronavirus."
The news aid to companies with less than 50 employees and the self-employed will cover up to 75% of the volume invoiced in October 2019, after subtracting other aid such as the subsidy for reductions in working hours and bridging aid. Large companies will receive a lower amount, Depending on different criteria and applications may be made from Monday by "companies, businesses, freelancers, associations, sports clubs and institutions affected by temporary closures."
The Finance Minister, Olaf Scholz, has assured that it is "massive and unprecedented aid" for offset losses in 'specific sectors', closely linked to interpersonal contact and "those who are forced to stop to control the infection." The designated volume, which does not imply a new indebtedness, because comes from extraordinary funds against the pandemic that were not used at the time and should serve to "remedy all the economic consequences" of the new restrictions.
Altmaier has announced that these grants will be extended to "Companies that do not have to close, but are still greatly affected by the lockdown." He has given as an example a laundry whose main clients are hotels. Although you are theoretically allowed to work, you will be affected by limitations. There will also be help for companies that are seen harmed «indirectly, but in a comparable way, "said Altmaier. Whether there is help or not will depend on the magnitude of the loss of income.
The situation is "very dramatic," Scholz has said to justify the "Importance and correctness" of this measure, since waiting for the saturation of the health system to impose restrictions "would be much worse." "We will offer, in return, enormous support to the sectors that have to bring men together," he said.