Germany will ban glyphosate in 2023 to protect insects | Society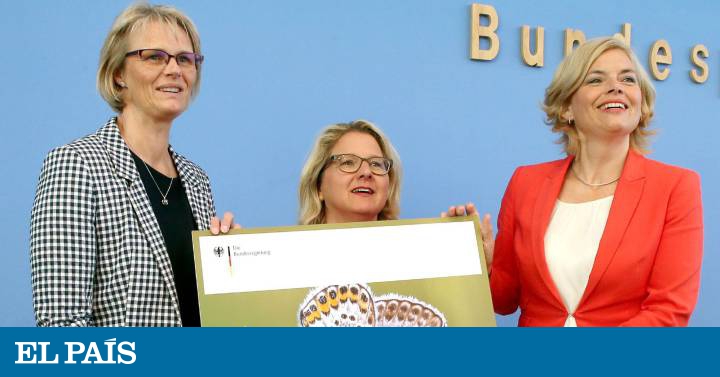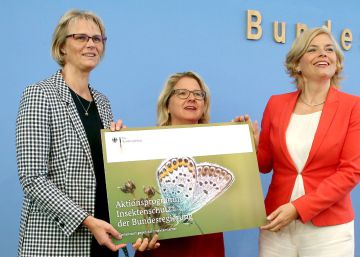 December 31, 2023. That is the date from which the gifosato will be banned in Germany, according to the Government's plans presented on Wednesday. The controversial pesticide also has an expiration date foreseen in the European Union, where until now it only has authorization until the end of 2022.
Last July, Austria became the first country to ban the popular herbicide which, according to its detractors has harmful consequences for health and according to Bayer, its manufacturer, there is not enough scientific evidence to corroborate it. In 2015, the World Health Organization's cancer research group, IARC Health, classified glyphosate as "possibly carcinogenic to humans."
The ban on glyphosate is framed in Germany in a campaign of the Ministry of Environment to combat the extinction of insects. Biodiversity and the protection of insects, especially of bees, has become a strong concern for many Germans.
The use of pesticides as one of the main causes of insect death is one of the aspects developed by the German Government's package of measures. The objective is to "systematically reduce" from 2020 the use of products containing glyphosate in private parks and gardens and in the fields before harvesting and "completely eliminate" its use one year later. The Ministry of Environment indicates that broad-spectrum herbicides such as glyphosate eliminate not only so-called weeds, but also plants on which insect species depend for food.
Insect protection
The German Government will allocate 100 million a year for the promotion of protection measures for insects inside and outside the agricultural territory as well as for research. Many municipalities in Germany are already working on the creation of areas planted with flowers that allow for example the connectivity of pollinating insects.
The Monsanto company initially marketed the controversial herbicide under the name of Roundup, which became the black beast of environmental groups. Bayer bought Monsanto last year and faces millions of lawsuits for alleged effects on human health. The use of this herbicide, one of the most widespread in the world, is now also marketed by other agrochemical companies.
From Bayer, they criticized the decision, considering that it does not respond to scientific evidence. "We disagree with the decision of the German Government to ban glyphosate at the end of 2023. This decision ignores decades of scientific evaluations of independent regulatory agencies […] glyphosate is safe when used correctly," said Liam Condon, president of the Bayer's crop department in a statement. The company ensures that glyphosate sales in Europe represent less than 10% of the sales of the chemical compound worldwide. Bayer is confident that the European Union will renew the license for its herbicide from 2022.