Germany studies conducting mandatory tests for travelers from risk areas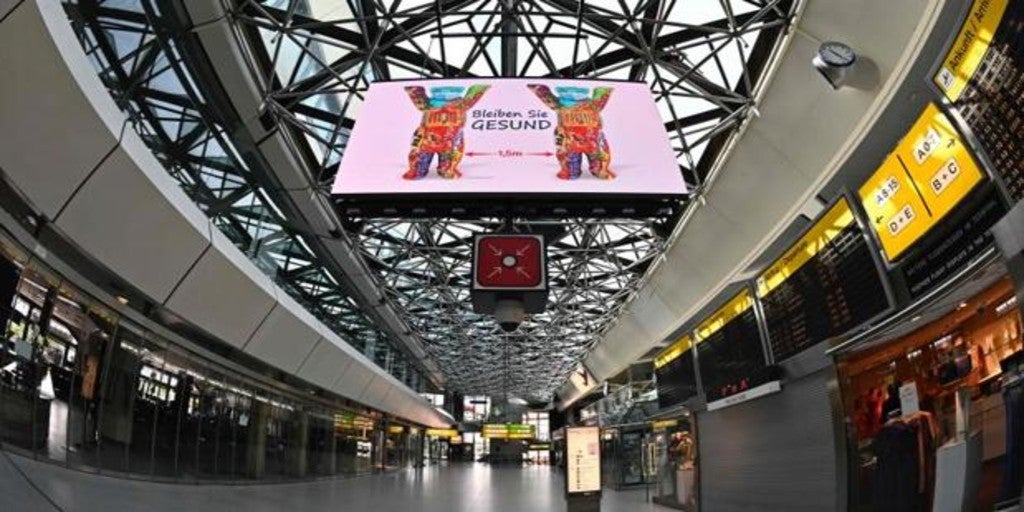 BERLIN
Updated:
save

The German government plans to introduce mandatory tests at airports for travelers returning from countries classified as risky, in the midst of a spike in contagion that is already talking about a "second wave" of the pandemic. Chancellor's Minister Helge Braun spoke on Monday in favor of the existence "more mandatory" in terms of measures to prevent contagion from being imported from areas considered risky by the Robert Koch Epidemiological Institute (RKI).
In an interview on the RBB radio station, Braun expressed the government's "concern" about the "clear increase" in infections in recent days and argued that the voluntary tests only reach the sector of the population that is already careful.
For this reason, the head of the Foreign Ministry welcomed the announcement by the Minister of Health, Jens Spahn, who had advanced throughout the weekend that he would study the legal feasibility of imposing the tests on travelers from risk areas.
Several politicians, including the head of the Bavarian Conservative Parliamentary Group (CSU), Alexander Dobrindt, and the leader of the liberal FDP party, Christian Lindner, also spoke in favor of the mandatory tests.
The latter stated in an interview on the public network ZDF that mandatory tests should not be "taboo", although he argued that particularly tourists, who assume the risk of contagion "voluntarily", must "admit the possibility of paying they prove it themselves. "
In the RKI list there are approximately 130 countries and regions around the world, including the US, Turkey or Israel, although at the moment Luxembourg is the only member state of the European Union (EU) that has this classification. .
Without quarantine
On Friday, the heads of Health of the federal Government and the federal states agreed that passengers from these areas have the possibility of undergoing free covid-19 tests at airports, thus avoiding the mandatory 14-day quarantine.
In addition, they announced that the rest of the passengers could also request the test voluntarily, although not at the airport but through their GPs or local health offices, within 72 hours of arrival.
The airports in Munich, Cologne / Bonn, Düsseldorf, Nuremberg and Dortmund began offering the on-site tests last Saturday and it is expected that Berlin, among others, will also be added this week.
This Monday, RKI announced that in the last 24 hours it has registered 340 new cases of covid-19 in Germany Although everything indicates that the figure, which at the end of last week exceeded 800 daily cases, is incomplete because it was not updated during the weekend.
This Saturday, the increase in new confirmed infections of coronavirus in Germany prompted the Prime Minister of the federal state of Saxony (East Germany), Michael Kretschmer, to allude to the fact that the arrival of a second wave of the pandemic has already taken place. "The second wave is already there. Every day we have new sources of infection that can give rise to high numbers of infections," Kretschmer said in statements to the Rhenischer Post newspaper.