Germany, great challenge for Spain in the World Cup group stage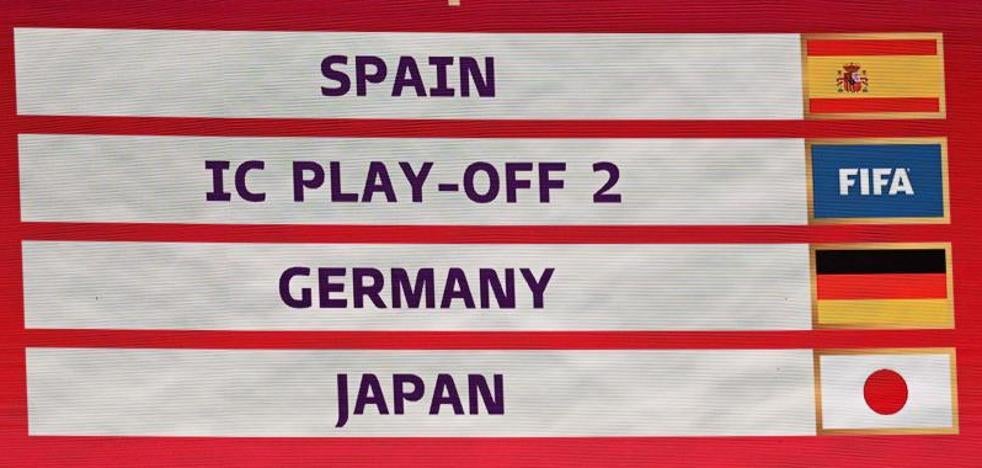 Lottery
Japan and the winner of the 'playoff' between Costa Rica and New Zealand complete the list of rivals for La Roja in the first round
The die is cast and the thriving Spanish team led from the bench by Luis Enrique cannot rest easy, with Germany as the main opponent of a group E completed by Japan and the winner of the playoff tie between Costa Rica and New Zealand in the initial phase. With 230 days still to go before the ball begins to roll on November 21, the draw for the final phase of the Qatar World Cup 2022, held this Friday in Doha, marks the way for the 29 teams already classified and the eight that still compete for the three places that will be decided in June.
As everything is different in this event, from the dates, the weather and, above all, the working conditions of the workers who build the stadiums, with some 6,500 deaths to date according to a report published by 'The Guardian', FIFA He also innovated about the draw and will not announce the exact schedule of matches in the first phase until Saturday.
On-demand calendar

It is about seeking that the most relevant parties have the best possible stage and reach the maximum audience at the most appropriate times. The fact that it is the closest World Cup, with the eight stadiums distributed in a radius of about 75 kilometres, facilitates this 'ad hoc' schedule and that locals and tourists, fans of the beautiful game, can attend three matches in person in the same day
The event was presented by the award-winning British actor Idris Elba and the British-Bangladesh journalist Reshmin Chowdhury, who works for the BBC, spent two years on Real Madrid TV and was already the face of FIFA's The Best awards. The 2,000 attendees at the Convention and Exhibition Center witnessed live performances inspired by the fusion between tradition and avant-garde, a small preview of what Qatar will offer as the host country.
The stage design combined the movement and lightness of the 'dhow' boats, sailboats of Arab origin characterized by their triangular sails and low draft, the architectural lines of the World Cup stadiums and the silhouettes of the desert dunes.
The audiovisual show of traditional 'fidjeri' music, intoned by pearl divers from the coastal states of the Persian Gulf, was accompanied by images of emblematic buildings from around the world, such as the Louvre in Paris or the Soumaya Museum in Mexico City. In turn, the public enjoyed the preview of the different songs that make up the official soundtrack of the Qatari event.