Germany ends years of blockade paving the way for the Banking Union and four other news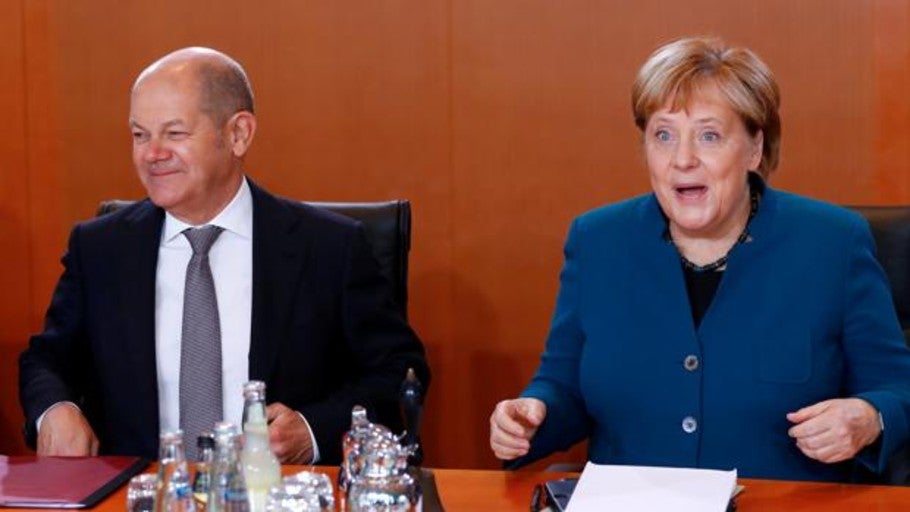 Madrid
Updated:
save

1. Germany yields and is willing to negotiate European deposit insurance. The actions of the European banking sector are rising generally after the German Finance Minister, the Social Democrat Olaf Scholz, published an article today in the British economic newspaper Financial Times, in which declares willing to unlock the negotiation of the European bank deposit insurance.
2. Ryanair leaves at least three fissure planes on the ground between the wing and the fuselage. The problems accumulate to Boeing and not only because of the well-known 737 MAX. Now, the British newspaper "The Guardian", reported exclusively that at least three devices of the 737 NG model used by the low cost airline Ryanair have remained on the ground as a result of problems with fissures between the wing and the fuselage, which would have their origin in aerodynamic pressures and forces.
3. The National Court endorses that long-term interns must compete for a fixed position. The Contentious-Administrative Chamber of the National Court has dismissed an appeal from the National Association of Interim and Labor (ANIL) requesting the nullity of the agreement for the improvement of public employment signed in 2017 and it was claimed that long-term interns did not have to submit to an opposition to get a fixed position. This was reported by the CSIF union, which has supported the aforementioned agreement signed by Comisiones Obreras and UGT with the Minister of Finance Cristóbal Montoro to reduce temporary employment.
4. The Region of Murcia, the Diputación de Valencia and the city of Jaén, the worst paying administrations. The National Federation of Associations of Autonomous Workers ATA has published a new report on the average payment periods corresponding to the first half of 2019 and the end of August this year. Another year, in the three administrative levels (local, regional and national), 30-day legal deadlines are broken although from the majority association between the self-employed they have recognized that the effort of the central administration to reduce the delay
5.Másmóvil sells part of its fiber network for 218.5 million euros. Spanish telecos are betting hard to monetize their infrastructure. In that context, Masmóvil has closed the sale of part of its fiber optic network, specifically 940,000 properties passed with this technology, to investment funds Macquaire Capital and Aberdeen for 218.5 million euros.
. (tagsToTranslate) alert (t) economy (t) tomorrow



Source link