Germany dodges the recession by the minimum with a rise in GDP in the third quarter | Economy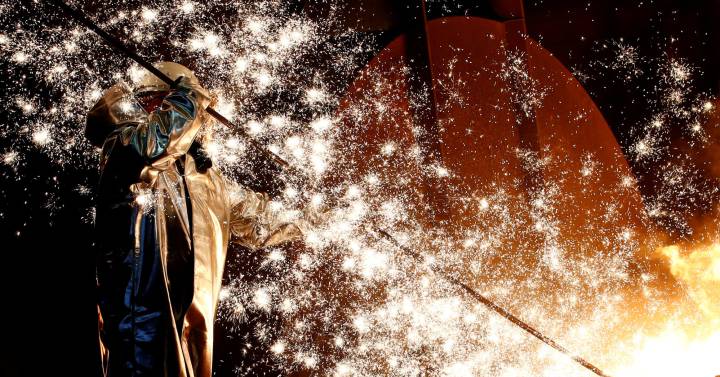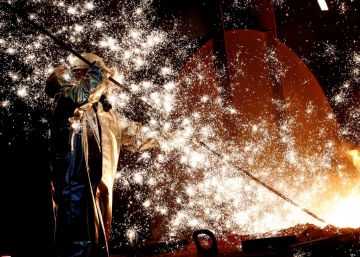 The dreaded predictions have not been fulfilled. Germany, the European locomotive, has dodged the technical recession by the minimum, as reflected in the data published Thursday. German GDP grew 0.1% in the third quarter of the year, according to the German Federal Statistics Office. German GDP fell 0.2% in the second quarter of the year, according to the revised figure, opening the door to the recession, defined as two consecutive quarters of contraction.
Consumption has been the main source of growth in the last quarter, according to preliminary data. Exports grew, while imports remained stable compared to the previous quarter. The construction sector also registered a rise.
The figures on Thursday reduce pressure on the Government of the Chancellor, Angela Merkel, who both from outside and from within Germany is asked to relax budget rigor and approve fiscal stimulus plans.
German cooling occurs after a decade of virtually uninterrupted growth in the first European economy. Global turbulence has slowed an economy focused on exports and therefore very vulnerable to shaking beyond its borders. Brexit, the commercial war, the Chinese cooling and the transformation of the automobile sector are some of the causes of the German slowdown. The panel of economists advised by the German Government said last week in its annual report that the period of growth had come to an end, but ruled out, however, a "wide and deep" recession, due in part to the strength of the economy domestic
Industrial production registered a monthly 0.6% fall in September, according to figures from the Ministry of Economy published last week. Other recently published indicators, however, are more positive, such as that of German exports, which grew 1.5% in September compared to the same month of the previous year, according to the statistics office, which is the biggest increase in almost two years. Germany again registered a trade surplus of 19,200 million euros.
Industrial orders also grew in September more than expected, 1.3% due to strong domestic demand. The growth of foreign sales was recorded mainly in purchases from other European countries and the United States. Sales to China however, fell. External pressure on exports contrasts with a domestic economy in which domestic consumption remains strong, in a country with record employment figures.
Together with exports, the future of the automobile sector is another source of uncertainty in the German economy. The economic clouds abroad coincide with a phase of restructuring of the automobile sector, which has had to adapt to the new emission regulation, but above all, faces radical changes with a view to electromobility.