Germán López publishes his album 'Alma' on May 27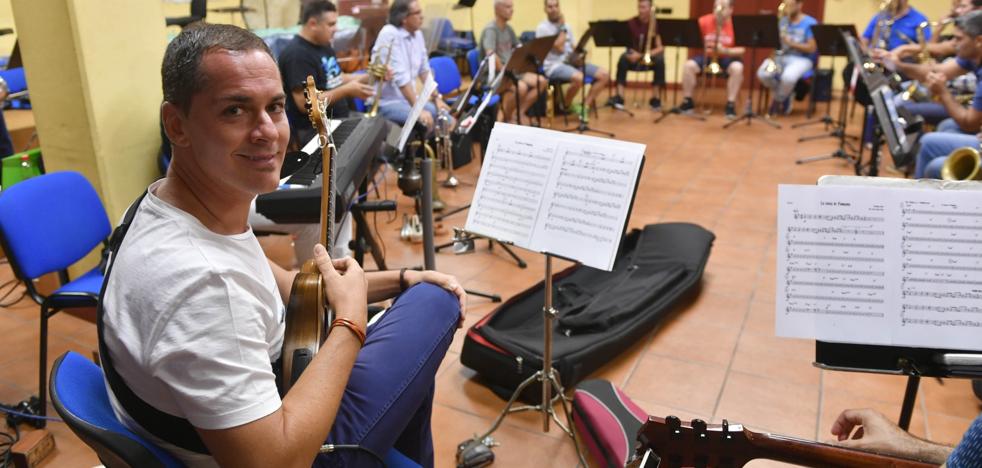 The presentation concert will be on June 26, at the Alfredo Kraus Auditorium, surrounded by guests such as Pasión Vega or Josemi Carmona.
The new album by the timplista from Gran Canaria Germán López is entitled
'Soul' and will go on sale
next may 27after a long gestation for several years.
According to the artist himself, it is a work that opens new sound horizons in his professional career, recorded with the prestigious Los Angeles producer,
Greg Field, winner of 8 Grammy Awards and drums with Count Basie, Ella Fitzgerald or Frank Sinatra.
Gregg Field has also been a producer for Ray Charles, Barbra Streisand, Natalie Cole, Michael Bublé and Jason Mraz.
Also collaborating in 'Alma' is a
remarkable cast of musicians of recognized national and international prestige such as Richard Bona, Jorge Pardo, Antonio Serrano, Josemi Carmona, Alain Pérez, Israel Suárez Piraña, Carlitos del Puerto, Gregg Field himself, Seckou Keita, Cheche Alara, Lila Downs or Aymée Nuviola, among others and others.
Live on June 26

Next June 26, starting at
7:00 p.m.presents 'Alma' live at the
Alfredo Kraus Auditoriumin a concert that will feature the participation of
Passion Vega, Josemi Carmona, Seckou Keita and Andreas Prittwittzamong other artists.
The timplista has joined the list of artists in the catalog of
Virgin Music Label & Artist Services Spaina division of
Universal Music Group Inspired and influenced by the iconic Virgin Records label, a project created by Richard Branson, Simon Draper, Nik Powell and Tom Newman in 1972.
The famous record label was taken over by
EMI Records and since 2012 it became a subsidiary brand of Universal.
new stage

Currently facing a
new stage in which they are betting on local artists, where the musician from Gran Canaria participates.
"It's a novelty for a
timple player being able to sign and work with a great company, a label with the prestige and trajectory of Virgin / Universal", he explains.
«It is a commitment to the new album -the fifth solo album by Germán López since his debut in 2006- and to a
very particular project, world musicwhich has the timple as the protagonist, and which is only played here in the Canary Islands", emphasizes the musician.
All his albums released to date have been
self-producedand his incorporation to the record company is endorsed with the bonus of having had Gregg Field in the production work.
López finished a few weeks ago a
14-concert US tour together with the guitarist Antonio Toledo.