German Finance Minister under parliamentary fire for two serious financial scandals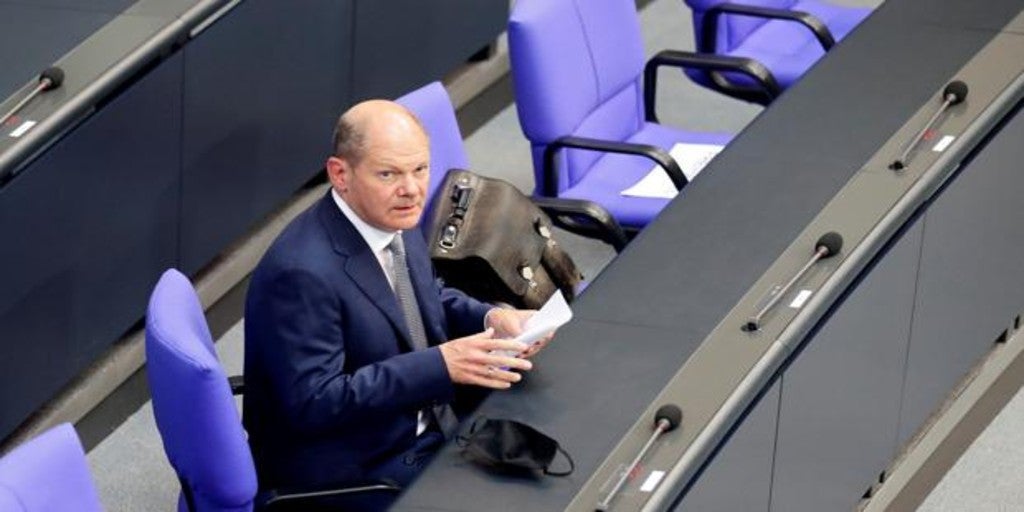 Correspondent in Berlin
Updated:
save

The German Minister of Finance, Olaf Scholz, arrived yesterday at the plenary session of the Bundestag without a mask. Parliamentary regulations allow it and he was willing to show that he had nothing to hide in the control session in which he was scrutinized. However, he was forced to acknowledge that he had had more meetings with Cum-ex bankers of which in principle it had recognized, a "forgetfulness" to which the opposition was ready to take advantage of.
Not surprisingly, Scholz is already the declared candidate of the Social Democratic Party (SPD) for the 2021 elections. "Listening to the concerns of citizens is part of the job of politicians," he justified his meetings in 2016 with Christian Olearius, a director of Warburg, who obtained tax exemptions from € 47 million while making donations to the SPD campaign. "Not being impressed by them is also part," he added.
Scholz, as the mayor of Hamburg then, did not know the identity of the donors. "A good mayor, a good minister, is someone who has many conversations," he justified, «You may not be able to remember the details later but that's not why you allow yourself to give instructions ». In the Wirecard case, Scholz acknowledged that "there may have been errors of ignorance", but it is a matter in full investigation and judicial process. According to his version, it is an accident from his time as mayor in the first case and of a fraud for which the German supervisors were not entirely prepared in the second, as it is a new business concept, subjected to operation through the Internet and in many different countries.
«You seem to suffer a general amnesia", The Green Finance spokeswoman Lisa Paus reproached him, after questioning the minister for more than an hour and a half," you can't remember anything. " Bavarian CSU spokesman Hans Michelbach admitted that then-Mayor Scholz's influence peddling accusation "has not been proven today at this meeting, but it has not been eliminated either." And the deputies of the anti-European and anti-foreign party Alternative for Germany (AfD) repeatedly called for his resignation, in a tone of tension that only this party adopts in the Bundestag. The deputy of La Izquierda Fabio De Masi reprimanded him even for having received a letter from the head of Warburgbank. "I am not the post office, and that letter came through official channels"That's exactly how it should be," he replied.
Scholz took the accusations in stride and rspontaneously and in very long speeches. The President of the Bundestag, Wolfgang Schäuble, even drew his attention because of the disdain with which he ignored the red pilot. But his calm does not guarantee that the tide will not increase with the proximity of the electoral campaign. These are the two biggest financial scandals in German history And although no one doubts his reputation within or outside the SPD, his ignorance can still be criticized. It is also an extraordinary coincidence that just a few days after their meeting and a phone call, the tax office in Hamburg waives almost € 500 million in tax claims against the Warburg bank. "There was no political influence in this decision from the Hamburg tax office, not from me, not from others either, I am very, very sure," he put his hand on fire.
Scholz has offered the possibility of a legislative amendment to ensure that proceeds from these fraud cases can be confiscated even after the statute of limitations expires, which would allow prosecutors to collect proceeds from CumEx and other involved parties after a conviction, even if the cases are already prescribed by law for tax purposes, extending the possibility to cases that they were already prohibited by law for tax purposes on July 1, 2020.