German bookings boom for summer in May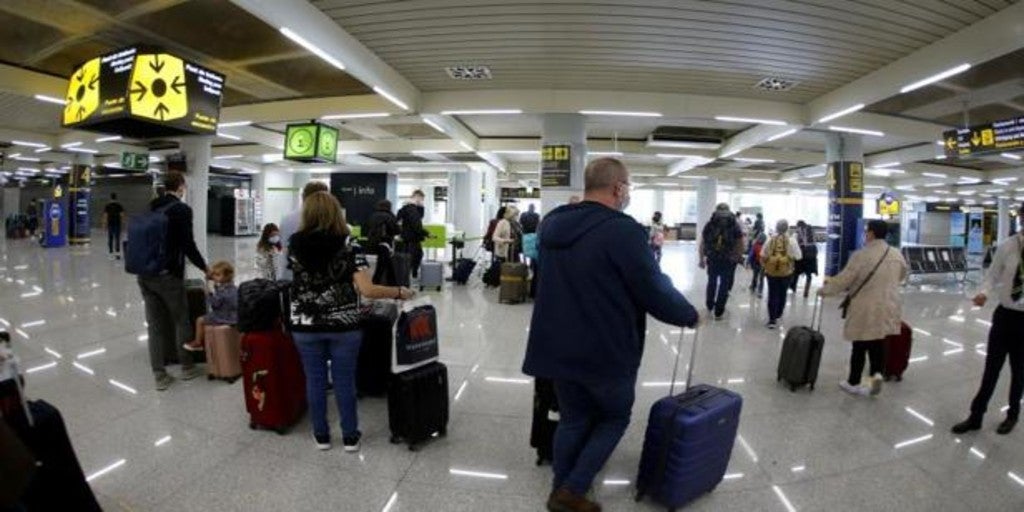 Updated:
Keep

As soon as destinations have opened their doors, as the evolution of the pandemic alloweda, the Germans have decided to reserve without fear the vacation packages that the sector has been offering. The Travel Data + Analysis (TDA) market study not only highlights the desire to travel of German tourists for this summer, but also shows booking data higher than what we saw in May 2019. «We have Already two doses of the vaccine and we know that hygiene and safety regulations are being respected there, so why wouldn't we travel? "asks Marc, a retired staff manager about to embark for Mallorca from the Berlin airport. Marc and his wife have not visited the island for two years, when before the pandemic they traveled to Mallorca "practically once every quarter". «It is time to take our life back. The virus is going to continue there but the conditions are already in place that allow us to regain a certain normality in travel.
This seems to be the idea that drives many other German tourists as well. Everything that is open is being reserved. This includes destinations such as Mallorca, Portugal, the Dominican Republic and the Maldives, "informs the head of TDA Alexandra Weigand during a conference of travel agents of the German Travel Association (DRV). The most popular destinations in May were Antalya and Crete. Mallorca appears in third place, while Gran Canaria and Tenerife occupy the ninth and tenth positions on the list of the most desired. Analysts value the progress of the German vaccination campaign after the boost in demand, but especially the reopening of destinations. These two factors combined have the consequence that the data for May show a boom compared to those for April. That month, reservations for the summer of 2021 were still 11% below the 2020 level and were 82% below those of April 2019. In May, however, previous levels of reservations are already being reached in some destinations to the pandemic.
"In the case of Mallorca, May has been a spectacular month, despite not having British or American tourists," confirms Mar Suau, general secretary of the international council of Relais & Cauteaux, the company that owns Son Brull, "it seems that people have more confidence to make more reservations ". Although he assures that everything is still moving in the very short term and that reservations a week or ten days ahead prevail, he confirms that May has been a month of take-off with German clients, as well as Spanish, French, Belgian and Dutch. These are very encouraging signs for the Spanish sector, which at Easter recorded a still disappointing level of business. In April, only 630,000 foreign tourists arrived in Spain, with a total turnover of 670 million euros, according to data from the National Institute of Statistics, 91% less than in 2019. The average tourist, according to the same data, was in April German, traveled to the islands and stayed in hotels. German travelers accounted for 22.8% of the total, about 143,000.
Another trend that the Travel Data + Analysis (TDA) study shows is that after at least a year without traveling, consumers seem willing to spend more on their summer vacation this year. According to TDA figures, around a quarter of German bookings for this summer are in a price range of more than 175 euros per person per night. This rise in prices is detected both in hotels and in apartments and holiday homes, mainly due to the boom in national demand that destinations that are usually more nurtured by international clients are experiencing. To avoid the tests and bureaucratic complications involved in crossing borders, many tourists opt for national destinations that thus see their demand and price increase, a price that German tourists seem willing to pay. The data is important in contrast to the experience of April, the month in which the total disbursement of international travelers in Esàña fell by 90.5% compared to 2019.
Deutschlandfunk's correspondent in Spain, Reinhard Spiegelhauer, reports promptly on the steps of tourist opening and relaxation of the requirements to travel, although he warns that "it cannot be foreseen if there will be party tourism in the Balearic Islands again soon, the topic already It had been a political problem before because many on the island were upset by the tourism in Ballermann. However, this is a relatively small problem for the sector because there are many other regions of the island where quality tourism has already been consolidated ".