Germán Báez captures the new reality in the exhibition 'The beauty of small things'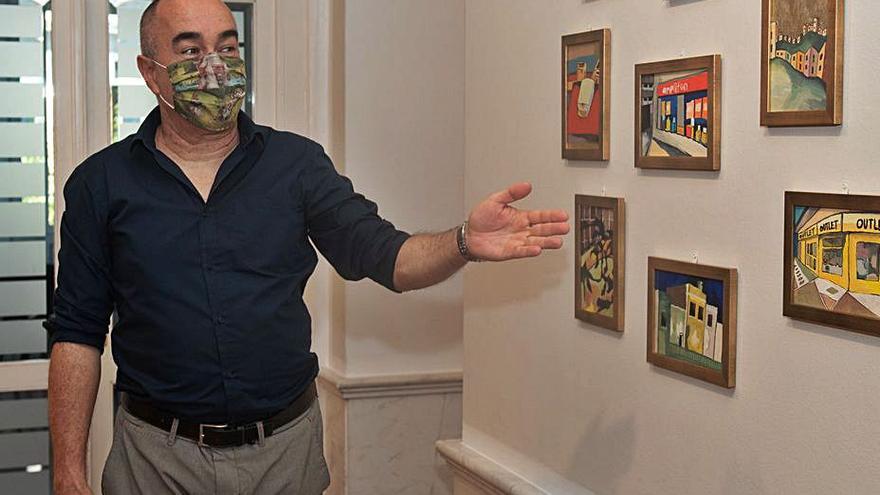 In times of confinement, social isolation and in which proximity defines the new reality, the artist Germán Báez presents in the Cicca gallery of the Fundación La Caja de Canarias, in the Alameda de Colón, the exhibition The beauty of the small things, in which he redirects his landscape gaze to fixate on the everyday beauty hidden in the routine. "It all depends on the eyes with which you look," says the author.
The exhibition brings together small gouaches and oil paintings as well as a series of works on everyday materials such as the sheets of a simple notebook, and has the landscape as a central element, probably the constant in the work of the born painter and photographer in Lanzarote and resident in Las Palmas de Gran Canaria.
In the opinion of Manuel Lobo, vice president of the Fundación La Caja de Canarias, "Báez is not an author who is pigeonholed into a specific style or a specific technique. It has had times in which it has been installed in the conceptual with inspiring figures such as that of Manuel Millares and then it has evolved to other currents, although it could be said that in all it has had the urban landscape as the main ingredient ".
Although the visual artist explains that he developed this project in 2017, he admits that his work represents a small balm in times of pandemic. "It is the lesson that confinement leaves us," says Báez on "the fact of valuing what is close to us: our environment."
The absence of people is notorious in his work: "the human being does not interest me too much in the artistic plane. I'm more interested in the environment and the landscape ", he assures.