Gerard Moreno gives wings to Villarreal at Red Bull Arena against Salzburg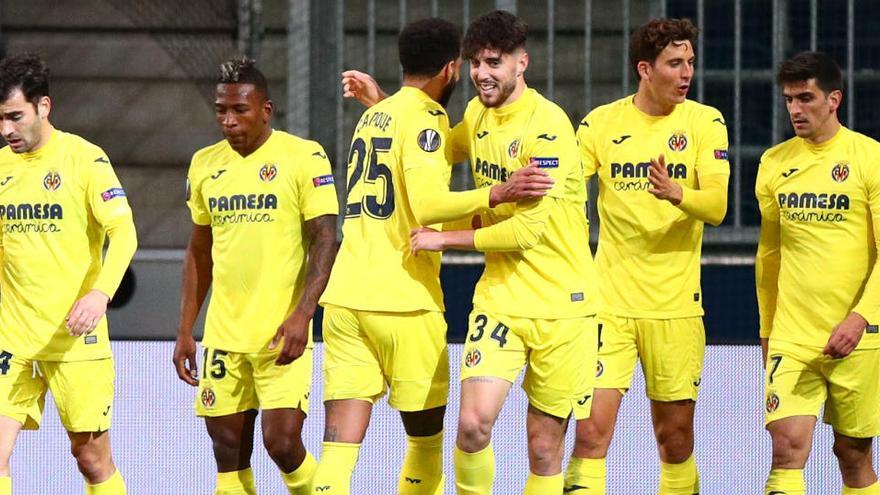 Two assists from Gerard Moreno in Salzburg put the Villarreal with one foot in the round of 16 Europa League and ends his losing streak, in a very even game where the local team paid for their mistakes facing goal.
The Austrian team had to recover at the last minute from the last-minute casualties of the Malians Mohamed Camara and Sekou Koita, sanctioned by the UEFA just two hours before the start of the clash for consuming in November a prohibited drug for altitude sickness while they were with their team. In addition, he faced the clash with an unprecedented pair of centrals, Solet and Vallci due to the losses of their two starting centrals due to injury and sanction.
The 'yellow submarine' dominated possession in the first half, but without reaching the rival area clearly, with a Salzburg very well positioned and trying to pressure and steal in three quarters of the field and create danger. In one of the few actions in which Emery's team was able to speed up the ball, Kristensen clearly knocked Parejo down in the area and the referee whistled a penalty, which was scored by Paco Alcácer.
The Valencian forward retaliated for this failure in minute 41, heading to the back of the net a Dani Parejo center that Gerard Moreno combed, scoring his fifth goal in European competition. The 'red bulls', knowing that the result was not worth them, came out pressing very high in the second half, arriving with danger and chaining scoring chances, taking advantage of the errors in the ball out of the Castellón team.
The local team paid for the lack of success in the final meters, and when Emery's team suffered the most, Fer Niño, who had replaced Alcácer, put land in the middle on the scoreboard after a good collective move and a pass again from Gerard Moreno. From 0-2, the Spanish team felt comfortable with the ball again and slept the game, leaving the return at the Estadio de la Cerámica next Thursday very expensive for the yellows.
Data sheet
0 – Red Bull Salzburg: Stankovic; Kristensen, Vallci, Solet, Ulmer; Mwepu, Aaronson (Adeyemi.min.60), Junuzovic (Bernede, min.73), Sucic (Okafor.min.60), Berisha; Daka.
2 – Villarreal: Rulli, Peña (Juan Foyth, min.45), Albiol, Pau Torres, Estupiñán; Capoue (Jaume Costa, min.73), Parejo, Trigueros; Gerard Moreno (Yeremi Pino, min.83), Moi Gómez (Pedraza, min.59), Paco Alcácer (Child, min.59).
Goals: 0-1, min.41 Paco Alcácer. 0-2, min. 70 Fer Niño.
Referee: Andris Treimanis (Latvia) .VAR: Denis Higler (Netherlands). He showed a yellow card to Kristensen (min.20), Solet (min.40), Okafor (min.88) and Ulmer (min.95) for RB Salzburg and Albiol (min.90) for Villarreal.
Incidents: Europa League round of 32 first leg at Red Bull Arena Salzburg in Vienna behind closed doors.