Georgina Rodríguez has the perfect look to say goodbye to 2020, distilling sensuality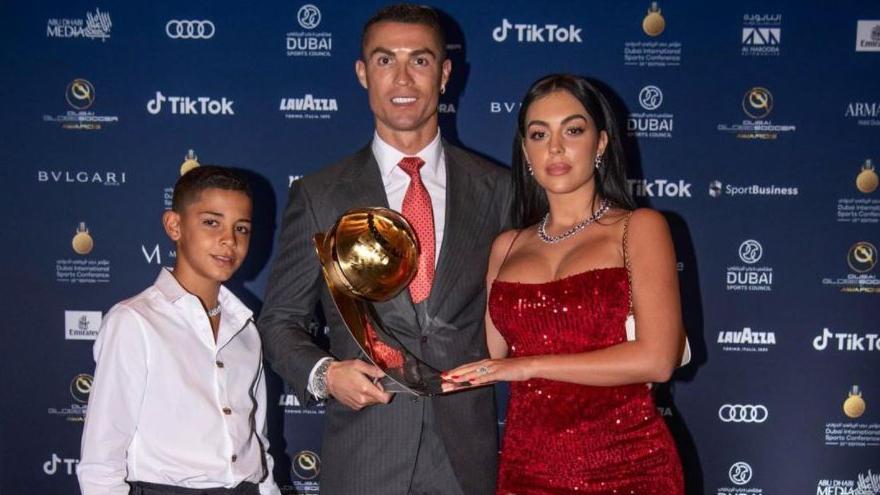 MADRID, 28 (CHANCE)
Georgina Rodríguez has done it again. We refer to becoming the great protagonist of the latest milestone achieved by Cristiano Ronaldo who, involuntarily and due to his hypersensual styling – with which he has boasted of his explosive figure – has once again overshadowed.
On December 27, the Portuguese received the award for best player of the century at the 2020 Edition of the Globe Soccer Awards held in Dubai and, how could it be otherwise, he went to collect the award accompanied by his son Cristiano Jr and for her partner, Georgina, who captured all the glances of the night for her highly commented styling.
A look as bright as it is sexy that has become the ideal inspiration to say goodbye to this 2020 as it deserves. And, despite the fact that we have to stay home and behave "well" this New Year's Eve, no one has said that we cannot put on our best clothes to live the last night of the year in a special way.
A very tight red sequin dress with an impressive side opening that reveals one of her legs, a pronounced neckline that enhances her anatomy and high-heeled sandals in the same color has been the model with which Georgina has left us speechless in a of the most important nights for his partner, Cristiano Ronaldo.
And, although perhaps it is 'too much' for ordinary mortals … Why not bet on red – one of the Christmas colors par excellence – and sequins to say goodbye to this 2020 to which most of us are wishing to end? A modern version of the mythical Jessica Rabbit with which we can emulate Georgina Rodríguez's sexiest look.