Georgie Dann, the artist who set the summer rhythm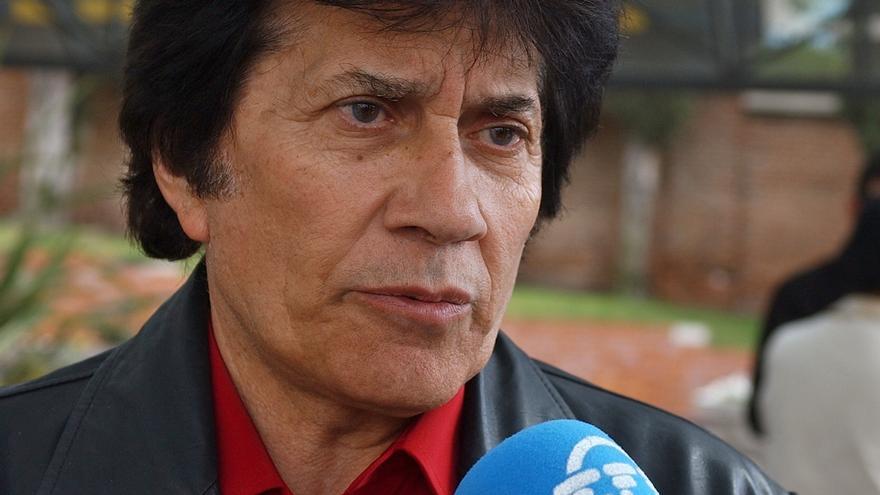 Famous for topics like 'El casatschok', 'El bimbó', 'La barbecue' or 'El chiringuito', Georges mayer dahan, known by the stage name of Georgie Dann and died this Wednesday in Madrid, He built his musical career in Spain, a country where he settled in the mid-seventies from his native France.
Born in Paris on January 14, 1940 (although some sources such as the SGAE registry date his birth in 1936) into a family of musicians and artists, he studied for nine years at a conservatory in his city and specialized in clarinet, although he also played the sax and the accordion.
Furthermore, it was Bachelor of Teaching and it was precisely when he was a teacher that began to compose humorous songs with his students, and thus began in the composition.
His career started in France
His artistic career began in France, where he was a member of various pop groups. In 1965 he came to Spain to participate in the Mediterranean Festival representing his country with the theme "Tout ce que tu sais" and then his first contracts came to him to go to Venezuela, Argentina and Mexico.
In the latter country he met Pedro Vargas, who suggested that he translate his songs into Spanish, and Roberto Cantoral, who put lyrics to some of the songs.
At that time he did not practice pachanga, but in the end it was his prevailing style. The American saxophonist Stan Getz discovered bossa nova in him and from there began his interest in Latin rhythms.
After spending two years in Latin America, learning Spanish and touring, he settled in Spain.
Pioneer in putting together a choreography with dancers every time he went out to sing, his songs from the summer, with catchy and danceable choruses, they were very popular during the 1970s and 1980s.
Put rhythm to the summer
'El casatschok' and his dance in the Russian style was his first great success in 1969. Then came 'Macumba', 'Carnaval, carnaval', 'The African', 'El chiringuito', 'The barbecue', 'El Koumbo', 'The white dove', 'When the accordion sounds', 'Tropical cocktail', 'The dinosaur', 'The black man can't', 'My coffee plantation' or 'The beer'.
His most successful theme was 'El chiringuito', which he launched in 1988 and which crossed borders, with a great impact not only in Latin America, but also in countries such as the Netherlands, Belgium and Greece. And that at first the song did not convince the record company.
Another song that did not make the producers very funny at first was 'The barbecue' (1994), which occurred to him when he was with his friends in one.
His texts, the singer said, had no double meaning and were the result of a simple observation of the coastal reality and the way of life of the people: sardines, sensual dances, beach bars, fresh beer and sun on your face.
After a few years of rest, rereleased tracks in 2003, 2004 and 2007, but they did not have the same repercussion and they went almost unnoticed by the change of fashions with the passage of time.
His last work was the release in 2018 of 'Buen rollinski', a football theme that coincided with the World Cup, although it was a revision of "El casatschok", with which he swept in 1969.
Georgie Dann married in 1974 with the Spanish Emilia García, a dancer in his shows, with whom he had three children, two of whom formed the music group Calle París, which lasted a few years.