George Steiner, intellectual and teacher of comparative literature dies, at 90 years old | Culture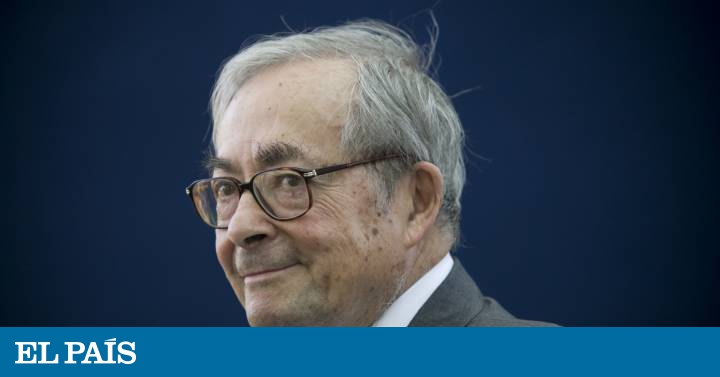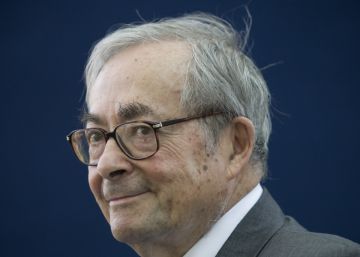 George Steiner, intellectual and a man of letters whose influential criticism often addressed the paradox of the moral power of literature, died Monday at his home in Cambridge, England, as reported by his son, quoted by The New York Times. Steiner was 90 years old. Essayist, fiction writer, teacher and literary critic, succeeded Edmund Wilson as a book critic for The New Yorker from 1966 to 1997. During this period, he dazzled his readers for his analytical depth, becoming a great teacher of what he called "comparative literature." His defense of the canon and criticism of relativism and technical banalization were the axes of his work.
When he met us at his home in Cambridge, England, he said he would speak for an hour. Throughout that time he reviewed world history, with the same emphasis on war as in Darwin Chareles, in Pablo Neruda or in Albert Einstein. Through all the wounds of his time, Steiner had the sense of humor of a boy who continues to play, as Samuel Beckett advised, to fail better. His story was that of an exile from all wars of the twentieth century and all of them referred to in that interview we had when Europe and the world were bitten by the war of austerity, which continues. Those days he told his Italian friend and colleague Nuccio Ordine that he no longer felt comfortable in the world; This is an unrecognizable place, and it was for one of the people who interpreted it with more intelligence.
It was so precise, and that intelligence was so relentless, that, in his head furnished for scandal and joy there was not a minute's rest for improvisation. To the point that, when the hour had passed, he gave us a conversation, said: "We are done. Now we are going to drink sherry, cookies, coffee and hummus." And there, at that time in his kitchen was when he wanted to hear from Spain, from us, from other writers, with the memory he still had from when, in Oviedo, he received in 2001 the Prince of Asturias. It was 2008. In Spain, and in the United Kingdom, there was the shadow of unemployment, which seemed to him the "greatest threat of the future". But he also asked us, for example, about Javier Marías, "who honored me as part of his Kingdom of Round", whom I considered one of the great writers of Europe.
His discussion with the arts, poetry, narrative, painting, was reduced, in his intelligence, to what he said was the most sublime that man had achieved, "the melody." According to him, who always seemed to be conducting a small orchestra, raising and lowering his hands as if the residence of his words were in them, there was nothing more perfect than the melody because in it was the mystery.
He was a man prone to silence and from that made a parodic monument: he wrote a book of essays, The books that I have never written, and an extension of his autobiography, Misprint, and in everything he wrote was always his will to cross it out. Prone to silence, so was the scandal. We asked him about what he felt about the sadness and pessimism that were concepts managed by the generation that, like his own, had lived under the threat of disappearance. He told us: "Do you know why I am so unpopular among my academic colleagues? Being young I have already said that there was an abysmal difference between the creator and the teacher, or editor, or critic. And colleagues do not like to hear it." What they didn't like listening to their colleagues was the chapter Envy: He was the youngest member of Princeton University, where he lived with Einstein and Robert Oppenheimer. "And I wanted to be The Postman among them, I want to be called The Postman, like that wonderful character in the movie about Neruda. It's a very beautiful job to be a teacher, to be the one who delivers the letters, even if I don't write them." "My colleagues," said Steiner, "hate to hear that. The vanity of academics is enormous! Derrida said that all literature, even the largest, is a mere pretext. To hell with Derrida! Shakespeare is not a pretext Beckett is not a pretext. It is not Neruda, it is not Lorca. "
Becket was a key part of his conversation with literature, with history and with failure. "I try to fail better," he told us. Then it was when, at the piano, he wanted to emulate Franz Schubert and, later, in the kitchen, he wanted to be the musician, the conversationalist, the man who, before the world around him then said, as he told his friend Nuccio Ordine , that it was a horror to live in a world that I no longer recognized. In that interview he told us: "I firmly believe in the right to euthanasia. It is a horror to grow old without dignity. Before, families could more or less take care of their elders, but they can no longer. Perhaps the next crisis is generational." . Steiner was then predicting that one day the conversation that then milimetraba to make it perfect in an hour cease to exist someday as a final symptom of the failure that was finally all existence. Even if it was as plethoric as his.