George Floyd statue vandalized in Brooklyn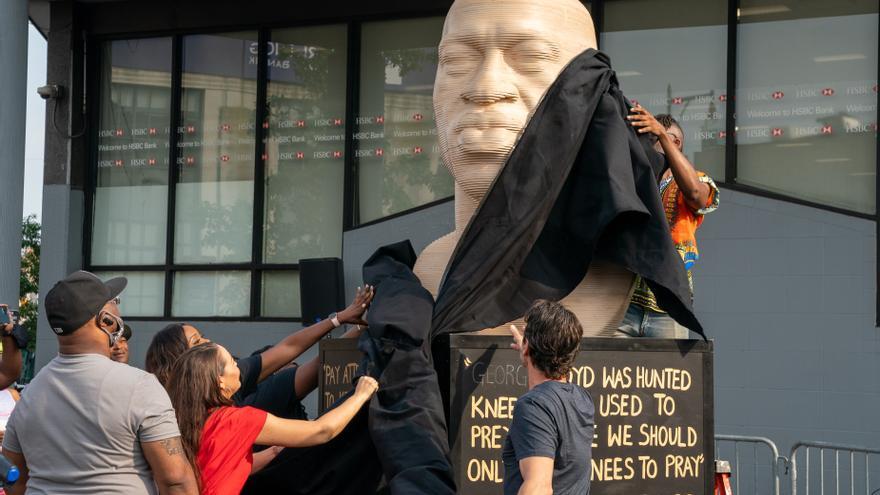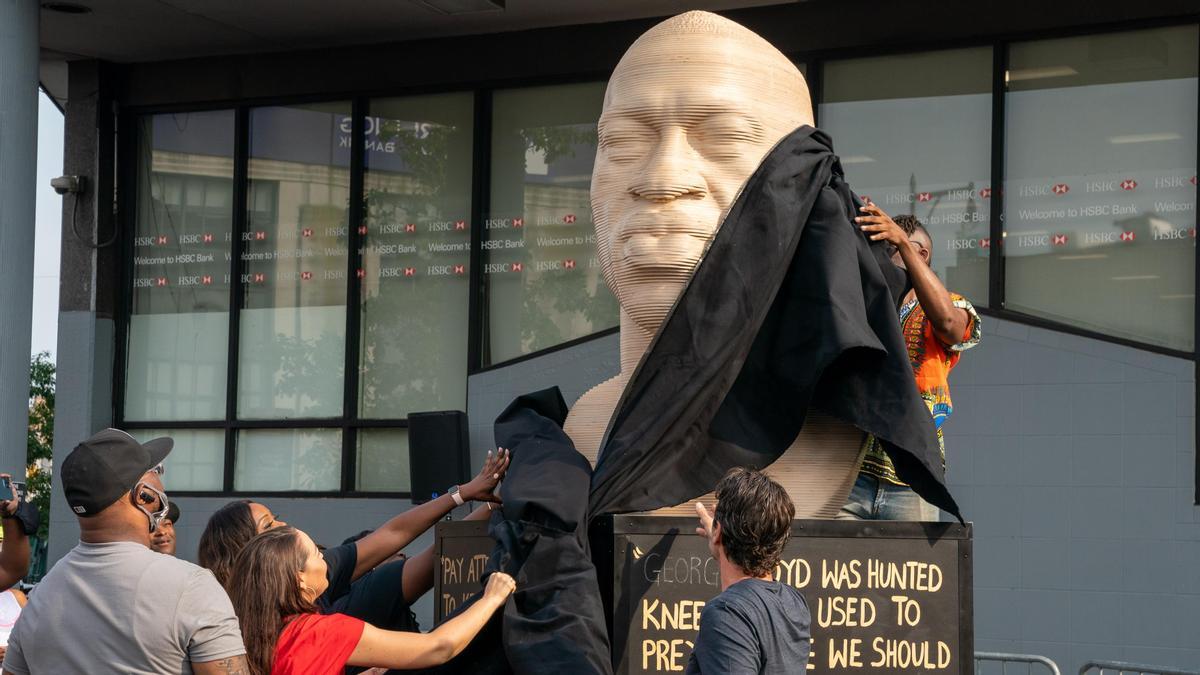 New York Police has opened an investigation for an alleged hate crime after the statue in memory of the African American George Floyd, who died at the hands of the Minneapolis Police, was vandalized shortly after its inauguration.
The authorities have indicated that the statue has appeared with several graffiti made with black paint on the face and on the base. Also, on the support you can read now 'PATRIOTFRONT.US', written in white paint, according to information from the CNN television network.
The statue had been inaugurated by Floyd's brother on June 19 on the occasion of the 'Juneteenth', a holiday that commemorates the end of slavery in the North American country.
The Patriot Front (Patriot Front) is a "white supremacist hate group", as indicated by the NGO Southern Poverty Law Center. The statue, almost six feet tall, is located on Flatbush Avenue in the New York borough of Brooklyn. It was scheduled to be moved to Manhattan in July.
Police have indicated that they are investigating four possible suspects. The mayor of New York, Bill de Blasio, has described the act as "racist, hateful and despicable", while the governor of the state, Andrew Cuomo, has asked the task force on hate crime of the State Police to collaborate in the investigation.
"To the neo-nazi group who have done this, I want to be absolutely clear: get out of our state, "said Cuomo, who highlighted the importance of progress.