Gay Pride: "Dear me, everything improves" | Society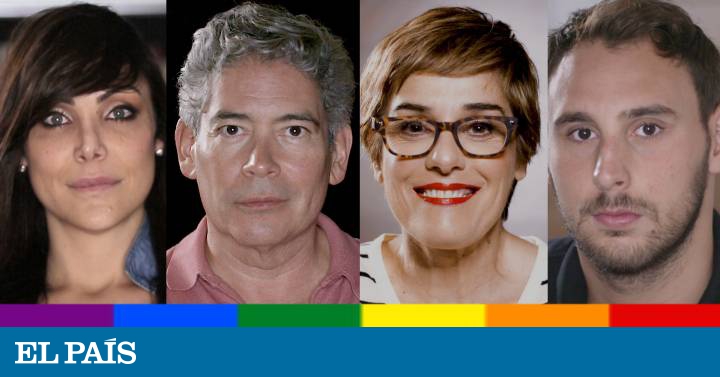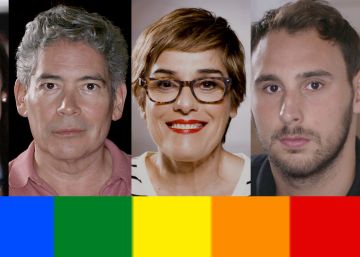 "They have messed with you in every possible way, they have harassed you, but it's over." This phrase is part of the text that the actress read Anabel Alonso, the writer and journalist Màxim Huertathe businesswoman Silvia Matos, the athlete Víctor Gutiérrez or the businessman Kike Sarasola, among others, and that collects fragments of the stories sent to the contest Letters to my adolescent self organized last April by the foundation It Gets Better Spain. The non-profit association works to eradicate bullying through the delivery of messages of hope and inspiration directed to young people and adolescents.
In a year the Ministry of Education has detected 5,557 possible cases of bullying, of which half (54%) occur daily. For more than a decade, it has been studied how LGBTI youth are more prone to be victims of harassment. 43% of those who suffer from homophobic bullying posed suicide, more than half constantly (56%), and 27% persistently over time, according to the study carried out in 2012 by the State Federation of Lesbians, Gays, Transsexuals and Bisexuals (FELGTB) and the Collective of Lesbians, Gays, Transsexuals and Bisexuals of Madrid (COGAM), the most recent on these cases. Only 19% of the persecuted children received help from the teachers and 82% of the victims did not inform the family of the situation. Given these data, It Gets Better Spain launched the contest in April Letters to my adolescent self, an invitation to adult LGTBIQ + people to send a message with what they would have liked to hear then. This is how all these stories emerged that, transformed into a single letter, star in this video that EL PAÍS publishes within the framework of Pride 2019.
(tagsToTranslate) want (t) improve (t) artists (t) athlete (t) scientist (t) entrepreneur (t) collective (t) lgtbiq (t) direct (t) adolescent (t) letter (t) promote ( t) foundation (t) it gets better Spain



Source link