Gatusso confirms that he will train Valencia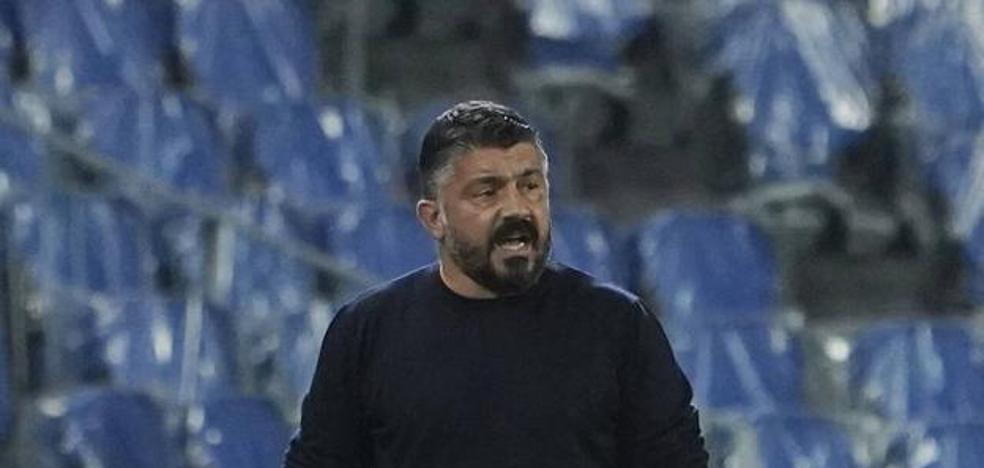 The Italian coach will replace José Bordalás on the Mestalla bench, who was fired last week
The Italian Gennaro Gatusso will be the new coach of Valencia. The former soccer player and now coach confirmed this Wednesday that he will arrive at the Valencian team in an interview with the Italian newspaper 'Corriere della Sera'.
Days after Valencia made the dismissal of José Bordalás official, Gattuso himself has announced that he will begin a new stage on the Mestalla bench. It will be his first experience in LaLiga, where he will coincide with his compatriot Carlo Ancelotti, who was his coach in Milan.
Gattuso's numbers as coach in his stages in Milan and Naples are not bad. In 163 games between both teams he won 87, drew 34 and lost 42, earning an average of 1.81 points per game since 2017. In Napoli he managed to get the best out of fast players like Insigne and Mertens.
His intense character in the band is inherited from his past as a footballer. He has the ingredients of personality that are usually liked in Mestalla, although his arrival is not well received since the fans are upset by the change since he had strengthened ties with Bordalás.
A powerful character on the Italian benches

He made his debut in 2013 with Palermo in the Italian second division and was fired after 98 days in charge. He went through Crete of the Greek Super League, where he resigned after five months alleging economic and sporting problems of the club. The success that put him in the European spotlight came with the promotion of Pisa from Serie C to Serie B, after which he made the leap to Milan, the club of his life. He came to the transalpine giant to be a subsidiary coach, but after Montella was dismissed in 2017, he took the reins of the first team, with which he was runner-up in the Coppa Italia and finished sixth in the League, leaving in 2019 after failing to qualify the team for Champions.
He signed for Napoli, where he won his only title as coach to date by winning the Coppa Italia in 2020. A year later, after being eliminated by Granada in the round of 32 of the Europa League and failing to meet the goal of qualifying for the Champions League by finishing fifth, He was fired. Days later, he signed for Fiorentina. His passage through the 'viola' team was fleeting since the board refused to carry out the transfers that he had agreed with his friend and agent Jorge Mendes, wanting to bring the players represented by the Portuguese, so he left The charge. Now 44 years old, he arrives at Valencia in his first experience in Spain with the blessing of the Lim and Mendes tandem, which will nurture him, as everything seems to indicate, of players represented by the Portuguese as was done with Nuno in 2014-15.