Gatsby came to the village | Culture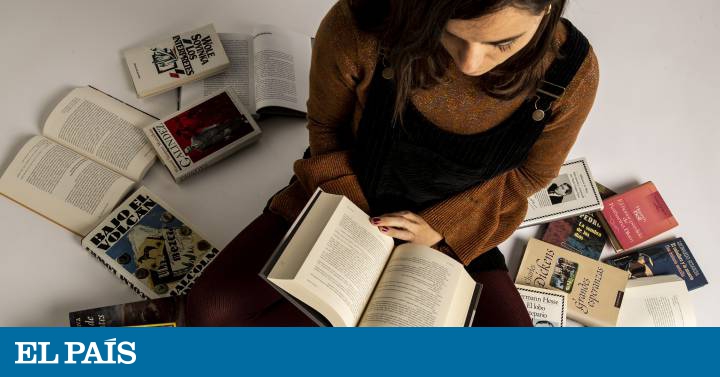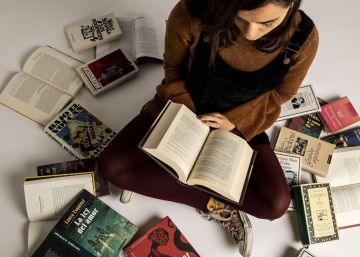 The village had two magical days insured every two months. In one came the Circle of Readers magazine and in another came the order. In Arca there were emigrants returning on vacation with fast cars, a river with wild trout, cows, two taverns and a church (in this order of importance). The nearest bookstore and library were 13 kilometers away. In my house there were only cheap novels from the west of Marcial Lafuente Estefanía, literary equivalent of the spaghetti-western. One day, I don't know how or with whom, I discovered the existence of Circle and joined the dog brotherhood of more than a million readers with dog hunger.
My village, which had been emptying for decades (and there we go, walking stubbornly towards the disappearance), ceased to be a cultural islet. Within reach of the hand was almost all the literature of the world, her own and that of others. You could make the collection of the Planet awards, but also discover Wole Soyinka, Doris LessingArthur Koestler William Golding or Carmen Laforet. The proof of their cosmopolitanism is that they were able to edit oddities such as Tad Williams, a cult author for fantasy fans, exotic works that came from Russia or beyond the Urals and literary jewels chosen by Vargas Llosa in a collection called, With a lot of money, Silver Library.
But his vision of Spain was also cosmopolitan: the catalog was opened to the literature in Basque, Galician and Catalan, a more integrative fit of culture than that often deployed by the institutions. No commercial agents arrived at the village, a network designed for the urban world, but the mailmen, who brought with them the lives of Galindez, Pijoaparte, Lolita, Jay Gatsby, Eliza Doolittle or Momo.
Premeditated or not, the success of that Reinhard Mohn initiative helped build a society of readers in places where culture had never been a mass practice. Finally literate in the countryside, and away from the extreme poverty of the postwar period, there was some calderilla to spend and much desire to learn. So first we were fond of reading and then books as an object. They not only wanted us to buy, but also to taste what we read in some versions illustrated by artists such as Eduardo Arroyo, Joan-Pere Viladecans, Alberto Gironella or Albert Ráfols-Casamada. The how much as the what mattered. A perversion that is not understood now and that has cost the life of the club, perhaps a business as archaic as the dinosaurs that populated the earth.
To miss what we have betrayed before (we left Circle before he left us) invites a somewhat Pharisee melancholy. I have looked at the last magazine and discovered with fear that I would not have bought anything in that commercial gallery dominated by the best-seller hormone, clay facial creams and manuals mindfulness. But before selling pillows to have a restful sleep, they had taken dreams to the last rural corner.
. (tagsToTranslate) gatsby (t) arrive (t) village (t) success (t) circle of readers (t) help (t) build (t) society (t) reader (t) place (t) culture (t) have (t) be (t) practical (t) mass



Source link