Gastronomy becomes another attraction for attracting tourists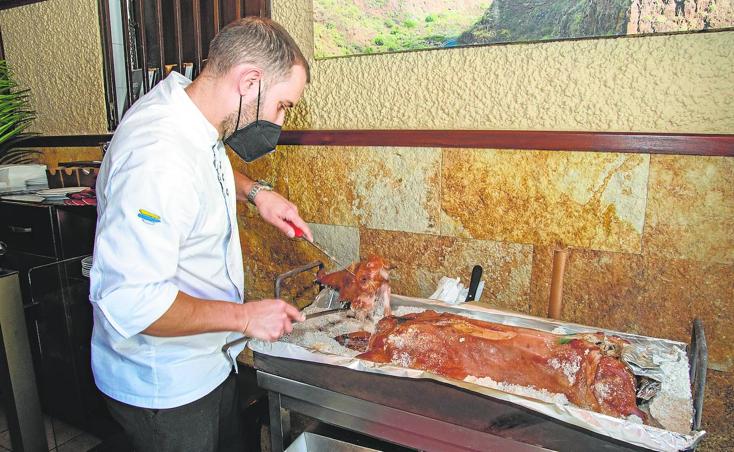 The central government, the Canarian Executive and councils coincide in a commitment that also strengthens the primary sector
The Secretary of State for Tourism gives priority this year to the promotion of
food and wine tourism Throughout the national territory. This was announced this month in Aranda de Duero by the Deputy Director General for Tourism Development and Sustainability, Ana Muñoz Llabrés, who was invited to participate in the meeting held by the
Association of Spanish Wine Cities (Acevin) on the occasion of the declaration of Aranda as European City of Wine 2022.
This commitment by the central government coincides with the equally strategic action being carried out by both the Canarian government and the councils. In the case of Gran Canaria, this action is included in the commitment to an eco-island, also promoting the primary sector and linking the service economy. These are actions aimed at tourists with medium and high economic potential, who are looking for a local gastronomic offer during their stay, different from what they can find in their holiday accommodation.
Muñoz Llabrés defended the
importance of wine tourism "Because it generates roots in the land" and because it is a type of tourism associated with "very respectful" visitors, who appreciate quality, uniqueness and their own experiences.
He also assured that it is not only a commitment of the Secretary of State for Tourism, but also of the whole of Europe because it is a type of
tourism open to everyoneeven families, and allows to know the elaboration and the original territory of the product.
Tourists with medium and high economic potential look for restaurants with quality local cuisine

"Enogastronomy lends itself greatly to generating
tourist experiences that give diversity to our tourist wealth and complement it with a very important quality that is recognized outside our borders", said Ana Muñoz, highlighting the importance of public-private collaboration in the creation of a product club and thanking the invitation to be present at the Acevin meeting to exchange information and projects with representatives of the Spanish wine routes.
Its president, Rosa Melchor, who also assumed the presidency of the European network (Recevin) a week ago in Brussels, insisted that the vineyard cannot be relocated and is therefore a source of roots for young people.
Regarding the election of Aranda de Duero to hold the assembly these days, Melchor recalled that he is holding an appointment, that of European City of Wine, which was announced at the beginning of 2020 and had to be suspended due to the pandemic.
The participants in the Acevin assembly were officially received at the City Hall of Aranda de Duero by the mayor, Raquel González, who highlighted the commitment to this network of wine cities, since its origins, since she was a founding member of the association in 1994 and He is currently a member of the board of directors.