Gastronomika points the way to the events sector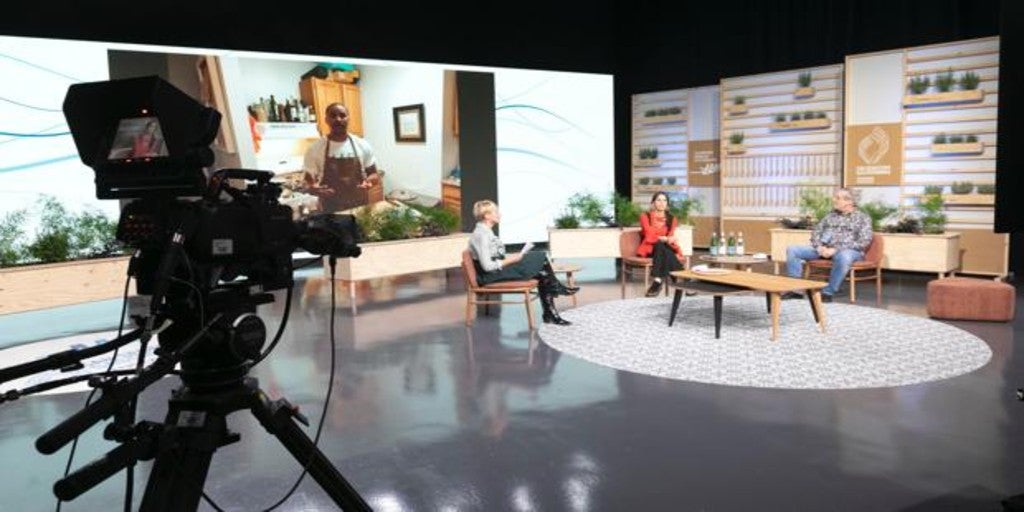 Madrid
Updated:
save

San Sebastián Gastronomika-Euskadi Basque Country has managed to enter some of the most prestigious cuisines on the culinary scene in the homes of thousands of congressmen from all over the planet. It has achieved this with a congress that has been held over five days (from October 5 to 9) and which can already be considered historic: it represents a key boost to this type of appointments in times of pandemic.
In an environment marked by the Covid-19 crisis, with a special impact on the events sector but also on the hotel and restaurant industry, the veteran congress – one of the most recognized in the world – has reinvented itself with its own digital platform and has been able to gather 20,700 people for five days, from 103 countries, with dozens of experiences and training talks that have taken place on various television sets, some of them located in the restaurants themselves. In total, 50 hours of high-quality audiovisual broadcasting, which has managed to raise the expectations of chefs, businessmen, workers and the entire value chain of a thriving activity that the coronavirus brought to a halt and that, after the appointment Guipuzcoana, begins to see the future with more optimism.
Restaurateurs coincide in pointing out that success. "The synergy of the 'on-line' and 'off-line' worlds is here to stay and means a paradigm shift that is going to rethink the future of congresses and the professional connection in general," says Ferrán Adriá. Juan Mari Arzak points out that "the result has seemed extraordinary to me." For Elena Arzak, it was "a success because the model is closer and is transmitted with more warmth and authenticity." And Joan Roca anticipates that «It is the future of gastronomic congresses. The diversity of scenarios enriches it and it is a pioneering format worldwide.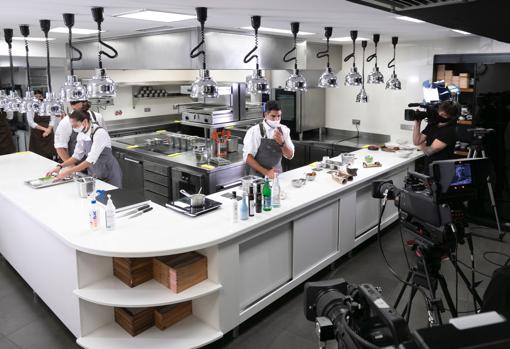 Andoni Luis Aduriz points out that it has been "a framework of opportunity." «I have noticed a freshness and a joy that I did not notice from the first editions. Curtains have been drawn and windows opened. It is not the same to make an effort for 1,000 people than for 20,000, and with this format within a year, 200,000 will have seen me ", he highlights. Because the congress still available on the web and many users keep signing up to view it even after it's finished.
More than 70 presentations have been held at the congress, broadcast on nine sets. In reality, the kitchens of some of the most prestigious restaurants and cooking schools in the Basque Country have become veritable television studios whose on-site work has been broadcast to the rest of the world. The jobs and lessons of chefs have made visible the reality of their day to day between stoves. The entire event was coordinated from a central set, connecting with the great San Sebastian restaurants, such as Akelarre (Pedro Subijana, with three Michelin stars), Arzak (Juan Mari and Elena Arzak –three stars–), Berasategui (Martín Berasategui –three stars– ), Mugaritz (Andoni Luis Aduriz –two stars–) and Zuberoa (Hilario Arbelaitz –one star–); the Basque Culinary Center; o Aiala, Karlos Arguiñano cooking school.
In this reconversion of the congress, Gastronomika has taken a step further by entering two other great restaurants in the Basque Country: Azurmendi (Eneko Atxa –three stars–) and Etxebarri (Bittor Arginzoniz –one star–). In both, for the first time, it was possible to broadcast live what a culinary service is like in real time. Never before have cameras accessed these two icons of gastronomy to offer such an exclusive image.
The congress was completed with Internet connections with restaurants in other parts of Spain and in different parts of the world, such as Senegal, Colombia, Peru, the United Kingdom, Italy or the United States.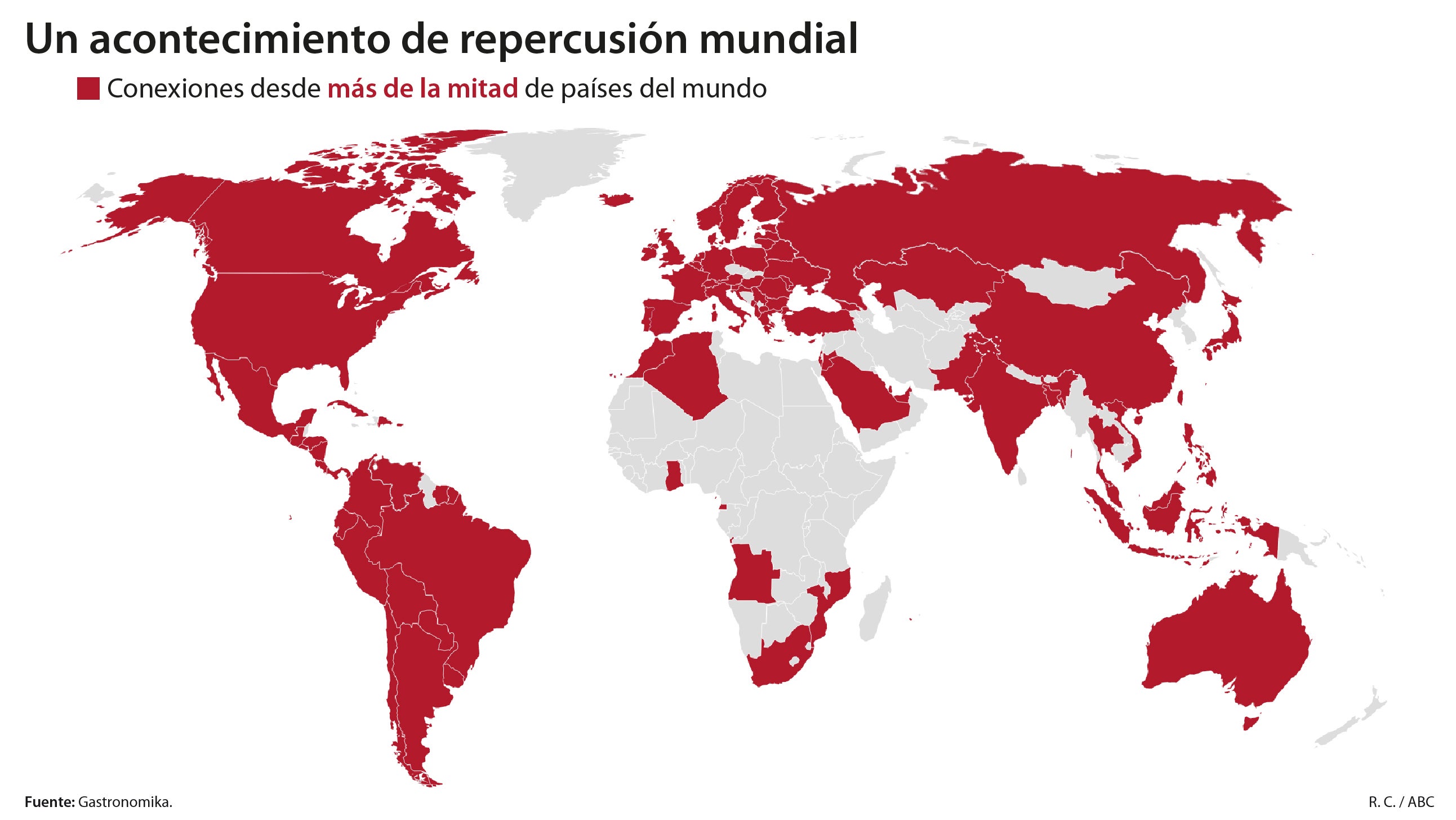 All the technological and organizational work has made it possible to broadcast "ten hours of television a day, with an on-demand conference," says Iñigo Iribarnegaray, general director of New Business at Vocento. For Benjamín Lana, president of the gastronomy division, the event "has returned to the kitchens." The organization "has made the best of both worlds", the real and the digital, and has shown "that events can be organized with all security measures."
Free as a form of support
San Sebastián Gastronomika has been free for the first time in its history for all participants, in a gesture of responsibility before the complex situation that the sector is going through. Iribarnegaray points out that "the objective was to continue doing Gastronomika, continue with the initiative and gain muscle despite the context."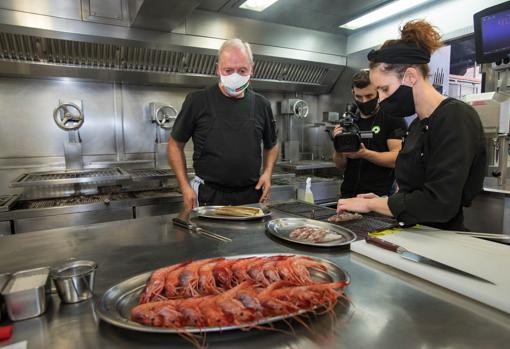 The event revolved around a large central set around which all kinds of gastronomic experiences have been developed, to which, as in so many years, experts and specialized journalists have been attentive: an exclusive dinner with five of the best unorthodox chefs who seek direct cooking and contact with customers in their homes; an unpublished four hands with Eneko Atxa and Ángel León; or a dinner to celebrate 50 years of Akelarre, Pedro Subijana's restaurant.
The congress has had the support of key institutions and companies for its development. The representative of one of them, the Deputy Minister of Rural Development of the Junta de Castilla y León, Jorge Llorente Cachorro, explains that "it consolidates a new formula for gastronomic encounters that opens up work and communication opportunities" to make everyone aware of world "local" products such as Tierra de Sabor. This new formula of events, he believes, "is here to stay and opens the doors of global knowledge. The proximity of the universal.
For his part, Francisco Carrasco, commercial director of Carrasco Ibericos, maintains that Gastronomika "shows that the companies that sponsor face-to-face events do not have to be afraid of changes and evolution" of this activity after the success of the Basque congress.