Gaspar Noé will present his film 'Vortex' in person in the capital of Gran Canaria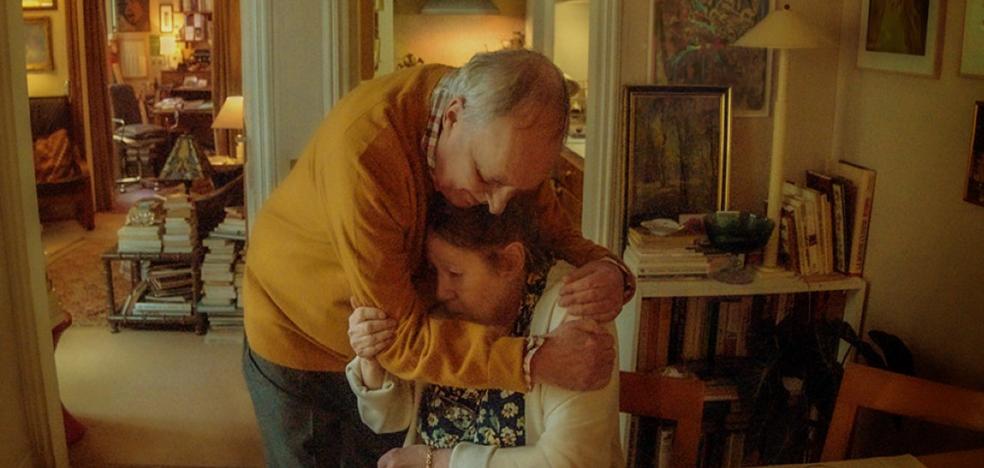 Apichatpong Weerasethakul, Hong Sangsoo and Miguel Gomes, among others, also appear in the Panorama section of the festival
Las Palmas de Gran Canaria will offer a collection of exquisite works in the Panorama section of the 21st edition of its international film festival, which will take place between April 22 and May 1. The section "arrives nourished by film mastery and illustrious names," says programmer José Cabrera in the text about the festival chapter referring to titles noted on the festival circuit.
Thus, the Gran Canaria film event will feature the most recent works by authors such as Apichatpong Weerasethakul, Hong Sangsoo, Miguel Gomes, in tandem with Maureen Fazendeiro; Panah Panahi, the team made up of Pietro Marcello, Francesco Munzi and Alice Rohrwacher; and Gaspar Noé, who will visit the city precisely to present 'Vortex', a film that he showed in Cannes, Mar del Plata and San Sebastián.
Noé, a radical and extreme author, signature of titles such as 'Irreversible' or 'Clímax', will present his latest production, a reflection on death, through the split-screen representation of a declining elderly couple.
'Diários de Otsoga' becomes the reunion of the lpafilmfestival audience with Miguel Gomes (Lady Harimaguada de Plata 2012 for 'Tabú') who, on this occasion, co-directs the film with Maureen Fazendeiro.
'Memoria' will also be shown, a new sensory experience by Apichatpong Weerasethakul that won the Jury Prize at Cannes. The poetry of South Korean Hong Sangsoo returns with 'In front of Your Face' (Dangsin-eolgul-apeseo), to which is added the debut feature by Panah Panahi, son of Iranian filmmaker Jafar Panahi: 'Hit the Roa' (Jadde Khaki ). The best film at the London and Mar del Plata festivals has as its starting point a journey to an uncertain destination.
'Futura', by Pietro Marcello, Francesco Munzi and Alice Rohrwacher, is practically a research project, an idea of ​​the future that young Italians hope for. Through a series of interviews with young people and adolescents between 15 and 20 years old, the filmmakers share the fears, expectations and desires of Italian youth.